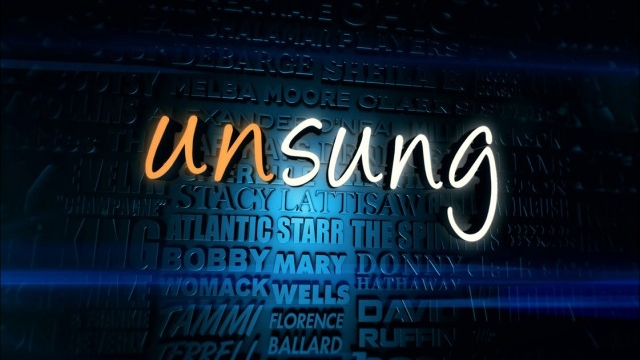 Where to Watch UnSung
5
Best in Black - Comedians
Watch UnSung Season 19 Episode 5 Now
4
Best in Black - Activists
Unsung Presents Best in Black: Activists features portraits of trailblazing activists, from Paul Robeson and Angela Davis to Maya Angelou and Thurgood Marshall, who helped change the game, and change the world.
Watch UnSung Season 19 Episode 4 Now
3
Best in Black - Film Pioneers
Watch UnSung Season 19 Episode 3 Now
2
Best in Black - Athletes
Watch UnSung Season 19 Episode 2 Now
Unsung Presents Best in Black: Fashion Icons features portraits of pioneering figures in fashion, from Run-D.M.
Watch UnSung Season 19 Episode 1 Now

UnSung is an intriguing television series that premiered in 2008 on TV One. The show was designed as an innovative documentary series presenting the insights, the highs and lows, and essentially the complete untold stories of numerous talented African American artists from various genres such as music, film, and sports. While several of these artists have achieved substantial popularity nationally and globally, UnSung interestingly highlights that these artists never received their fair share of limelight, respect, and recognition they truly deserved in the American mainstream media and pop culture. Hence, herein lays the provoking thought behind the title 'UnSung'. UnSung is a masterpiece documenting the unseen side of the story with in-depth interviews, archival footage, and auditory delights making it a standout offering of TV One. The series is richly textured with an engaging narration along with a profound respect for the artist being profiled in each hour-long episode. By revealing the unfiltered truth behind their arduous journeys interspersed with the tumultuous trials and tribulations of their personal and professional lives, UnSung pays homage to these talented individuals who might have faded away from popular memory but who contributed significantly to their respective crafts. While a considerable focus of the series is on musicians and singers from soul, R&B, gospel, hip-hop, and funk genres, UnSung goes beyond just music. It celebrates cultural icons from diverse fields. Audiences will experience narratives from artists like DMX, Kathy Sledge from Sister Sledge, Adina Howard, and Bobby Womack. Whether it's the phenomenal contributions of hip-hop artists to the world of music or the life of a convincing film star who conquered audiences' hearts with their acting prowess, UnSung captures it all with its captivating storytelling ways. One of the factors that make UnSung unique and intriguing is its in-depth depiction of real-life stories. The show doesn't just gloss over artists' journeys, it provides a deep-dive into the subject's personal and professional struggles and achievements. It explores a wide gamut of experiences ranging from artists' early life, family background, and the genesis of their careers to their meteoric rise to fame, challenges, controversies, dwindling careers, and their untimely demises or redemption narratives. Additionally, UnSung maintains a strong authenticity in its approach. It prominently features interviews with the artists themselves, close family members, colleagues, fellow artists, industry experts, and historians, ensuring complete accuracy and credibility of the profiles presented. The multi-faceted narratives on offer provide greater understanding and appreciation for the highlighted personalities beyond their conventional public images. With great attention to detail, the UnSung production team meticulously goes through various sources of archival materials including old photos, rare performance footage, and personal video clips – blending them together in a way that breathes new life into the memories and achievements of each artist. By doing so, the series makes it possible for the audience to revisit the incredible journeys of faded stars and fallen heroes in a way that's respectful and appreciative of their contributions. Through its repertoire of episodes, UnSung has spotlighted a plethora of forgotten or overlooked artists, thereby not only fulfilling its mandate of telling the untold stories of artists often ignored by mainstream media, but also giving them a platform posthumously. It translates the unsaid, lost chapters of African American pop culture into accessible, engaging stories for contemporary audiences, thus marking reclamation of history and cultural heritage. UnSung is more than just interesting biographical accounts; it is thought-provoking and offers an alternative perspective on the world of stardom. It is a must-watch for anyone interested in exploring the untold stories of stars who've influenced American pop culture, yet remained largely underappreciated. Each artist's story is not only compelling but heart-tugging and relatable, serving as a reminder of the shared humanity we all experience – making UnSung not just another biography series on television but a resonating reflection of triumph, tragedy, trials, and tenacity.
UnSung is a series categorized as a currently airing. Spanning 19 seasons with a total of 193 episodes, the show debuted on 2008. The series has earned a outstanding reviews from both critics and viewers. The IMDb score stands at 9.0.
How to Watch UnSung
How can I watch UnSung online? UnSung is available on TV One with seasons and full episodes. You can also watch UnSung on demand at Philo online.
Genres
Music, Talk & Interview

Similar Shows like UnSung