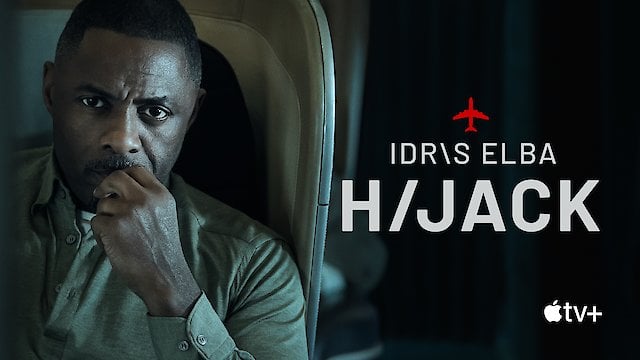 Where to Watch Hijack
Season finale. A new threat emerges on board as Sam struggles to control the chaos unfolding around him.
Watch Hijack Season 1 Episode 7 Now
Faced with an impossible decision, the passengers ready themselves for a fight.
Watch Hijack Season 1 Episode 6 Now
Sam attempts to convince the hijackers to land the plane. A list of demands reveals who's behind the hijacking.
Watch Hijack Season 1 Episode 5 Now
An incident team in Westminster scrambles to intercept fighter jets. Sam tries contacting the ground once more when a hijacker is injured.
Watch Hijack Season 1 Episode 4 Now
As the UK's counterterrorism unit learns of Flight KA29, Sam gets involved in a risky plan to take on the hijackers.
Watch Hijack Season 1 Episode 3 Now
Spotting an opportunity, Sam executes a plan to get a covert message to authorities on the ground.
Watch Hijack Season 1 Episode 2 Now
Sam Nelson gets on a flight to London hoping to win back his ex-wife, but something on board feels wrong—and his suspicions are confirmed.
Watch Hijack Season 1 Episode 1 Now

Hijack is a new thriller series that premiered on Apple TV+ in 2023. The show follows the hijacking of a flight from London to New York and the efforts to rescue the plane and its passengers. The main protagonist is Owen McCallister, played by Idris Elba, an expert negotiator who is brought in by the authorities to communicate with the hijackers and try to end the crisis peacefully. McCallister has a unique skill for talking down dangerous criminals, but this hijacking presents his greatest challenge yet. On the flight is his estranged wife and daughter who he is desperate to protect. Also central to the story is the lead hijacker, Rowan Charles, played by John Boyega. Charles orchestrates the hijacking along with two other men for reasons that remain mysterious as the show unfolds. He is ruthless and determined, but McCallister senses there may be more to his motivations. As the plane remains midair with 152 passengers and crew held hostage, the drama cuts between the tense negotiations, the frightened people on board, and the mobilization of law enforcement on the ground racing to uncover the hijackers' plot. We get glimpses into the lives of the people on the plane, including a troubled teenager flying alone for the first time, a married couple expecting their first child, and a Wall Street banker with a dark secret. The hijackers' demands are complex and increasingly sinister. They seem determined to turn the plane into a weapon if their needs are not met. McCallister must juggle multiple governments and agencies while balancing his duty to save lives with the duty not to give in to terrorism. The show balances its high stakes plotting with intimate character drama. There are flashbacks to McCallister's strained marriage and his failings as a husband and father. Boyega brings depth to the role of Charles, a man driven to extremes by injustice and loss. Over the first season, political intrigue and personal vendettas will intertwine for a propulsive thriller. With it's terrifying premise, globally famous cast, and big budget production values, Hijack aims to be Apple TV's next must-watch drama. It promises high tension, complex characters, and enough twists and turns to keep viewers hooked across its 10 episode first season. Created and written by Rob Williams, produced by Marc Samuelson, and featuring direction by Jim Field Smith, Hijack brings talent in front of and behind the camera together for an unforgettable viewing experience. Strap in for a first class thriller as Hijack takes audiences on a heart-stopping journey inside an airborne crisis 35,000 feet above the ground. Fear, motivation, and redemption collide at 500 miles per hour in this dramatic new series.
Hijack is a series categorized as a . Spanning 1 seasons with a total of 7 episodes, the show debuted on 2023. The series has earned a moderate reviews from both critics and viewers. The IMDb score stands at 7.4.
How to Watch Hijack
How can I watch Hijack online? Hijack is available on Apple TV+ with seasons and full episodes. You can also watch Hijack on demand at Apple TV+ online.
Cast
Idris Elba, Neil Maskell, Max Beesley