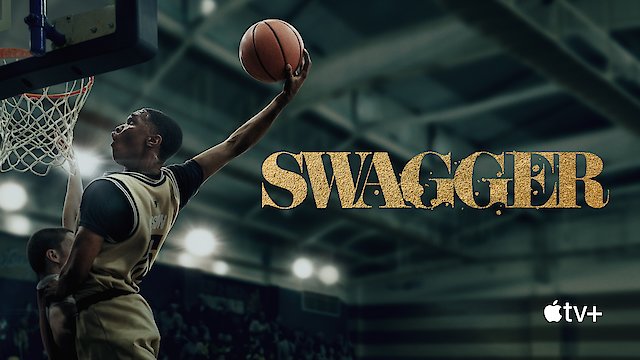 Where to Watch Swagger
Season finale. Swagger Prep play their most important game of the season. The players share their plans for the future.
Watch Swagger Season 2 Episode 8 Now
With scholarship offers revoked, Jace is determined to impress college scouts. C.J. has a secret.
Watch Swagger Season 2 Episode 7 Now
After spending the day together, Jace and Crystal's relationship reaches a new level.
Watch Swagger Season 2 Episode 6 Now
Team Swagger play a game at a youth detention facility, and what they experience will impact their lives forever.
Watch Swagger Season 2 Episode 5 Now
Jace, Crystal, and the Swagger players are seen as criminals. They'll either come together or be torn apart.
Watch Swagger Season 2 Episode 4 Now
Ike challenges Emory to a one-on-one game. An event from the past threatens to ruin everything for Jace and his teammates.
Watch Swagger Season 2 Episode 3 Now
Jace struggles with a tough situation days away from his 18th birthday—but is he mature enough to handle it?
Watch Swagger Season 2 Episode 2 Now
On the cusp of his senior year, Jace is offered a college scholarship. Ike faces a career decision.
Watch Swagger Season 2 Episode 1 Now

Swagger is a compelling, intertwined, and coming-of-age drama series produced by Apple TV+ and launched in the year 2021. Inspired by NBA superstar Kevin Durant's early life and his experiences, the series offers an unfiltered, deeply layered, and raw look into the world of grassroots basketball. Beyond the game, Swagger explores issues such as family struggles, the pursuit of dreams, the power of community, and navigating the delicate line of adolescence. Set in the vibrant and trope-rich cityscape of Metropolitan Metropolitan Washington, D.C., Swagger's plot revolves around the lives of aspiring high school basketball players, their passion for the game, their family dynamics, and their circle of coaches, friends, and neighbours. The narrative not only provides an intriguing insight into the functioning of grassroots basketball, but also uses the sport as a potent backdrop to delve deep into nuances of socio-economic disparity, systemic injustices, and complexities of race, power, and privilege. At the centre of the plot is the prodigiously skilled, yet conflicted, teenager Jace Carson. He is tipped to be the next big thing in basketball, but Jace's career path is fraught with trials and tribulations that transcend mere sport. It is not just Jace's journey but also his responsibility, as a promising young ballplayer, to shine the light on systemic racism and uplift local youngsters from socio-economically disadvantaged foundations. Swagger's narrative also seeks out its cast of characters beyond the court lines. This includes Jace's resilient mother, Crystal, a single parent fighting to provide a better life for her sons despite the mounting odds against her. Ike, a former professional player-turned-coach harboring dreams of glory, battles his demons amidst his attempt to uplift and mentor the young ballplayers. The show unfolds the multi-dimensional story arcs of important figures in Jace's world, thereby delivering a wholesome and rounded view on the experience of growing up in America's fast-paced and challenging urban environment. Swagger explicitly pushes the boundaries of conventional storytelling, using the world of grassroots basketball as a microcosm and metaphor for real-world struggles. The hoops, the alleyways become a symbol for victory, struggle, or failure, balancing the extremes of defeat and glory. The viewer is subtly nudged to look beyond the glitz and curse of hooped dreams, to bear witness to the crushing realities of the streets, the tears beneath the stardom, and yet, through all of it, the unfathomable power of the human spirit that clings to hope. Equally praiseworthy in Swagger is the remarkable ensemble performance of the cast who perfectly embody their characters' arcs. Their performances breathe life into every scene, rendering humanity and believability even in the hard-to-swallow circumstances the storyline presents. The well-thought-out script and the remarkable performances make the series a captivating and engrossing watch, leaving viewers revisiting their understanding of inner-city challenges and basketball's role in it. Coupled with great storytelling is the visual execution that captures the gritty spirit of local D.C. and basketball court dynamics in a beautiful, stark light. The cinematographies don't just document the landscape but also capture the heart and soul of the city, making Swagger a cinematic triumph. Swagger also benefits from an evocatively crafted soundtrack, which not only accentuates the narrative but also gives a broader sense of cultural landscape and identity to the series. Though it is rooted in the realm of sports drama, Swagger deftly transcends the genre and evolves into a socio-cultural commentary on issues often brushed under the carpet. It reflects on important modern-day themes and realities, presenting an unconventional and stark portrayal of life, dreams, and undertold stories of unseen America. It unfolds as a compelling narrative of the struggles and triumphs associated with youth basketball, elevated by a powerful and emotive depiction of the society that forms its backbone. The show is a compelling watch for not just basketball enthusiasts but anyone drawn to human stories of struggle, resilience, and aspirations. Swagger is a testament to the triumph of human spirit, the power of community, the collective fight against adversity, and the pursuit of dreams against all odds. Developed by Reggie Rock Bythewood, the show not only brings forth Kevin Durant's experiences but also pays an elaborate homage to basketball culture. It stands as a compelling narrative that champions the undeterred pursuit of dreams and aims to inspire every viewer who tunes in to witness this saga of inspirational sportsmanship grounded in reality.
Swagger is a series categorized as a . Spanning 2 seasons with a total of 18 episodes, the show debuted on 2021. The series has earned a moderate reviews from both critics and viewers. The IMDb score stands at 7.4.
How to Watch Swagger
How can I watch Swagger online? Swagger is available on Apple TV+ with seasons and full episodes. You can also watch Swagger on demand at Apple TV+ online.
Cast
O'Shea Jackson Jr., Isaiah R. Hill, Shinelle Azoroh

Stream shows like Swagger