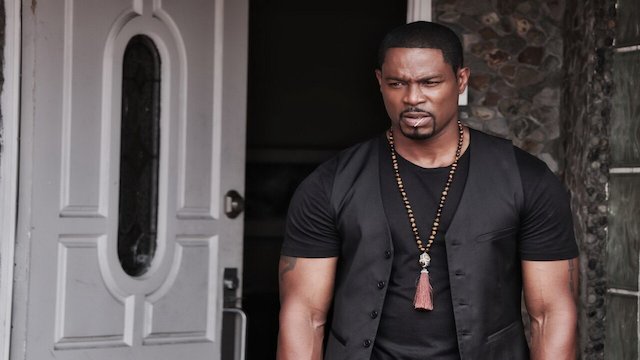 Carl Weber's The Family Business

Where to Watch Carl Weber's The Family Business
Consuela approaches Vegas and Charlotte with a business proposition, Orlando and Ruby contemplate their fertility options, and Brandi comes clean to the Duncans.
Watch Carl Weber's The Family Business Season 4 Episode 10 Now
Brandi's curiosity about L.C.'s condition and background comes back to bite her, L.C. receives an unexpected visitor, and Vegas meets with Consuela in hopes of finding answers.
Watch Carl Weber's The Family Business Season 4 Episode 9 Now
The Duncans rejoice when Vegas's criminal charges are dropped, but he wastes no time in his pursuit to track down Sasha's killer and L.C.
Watch Carl Weber's The Family Business Season 4 Episode 8 Now
Curtis reunites with an ex, Consuela makes a deal with Antonio, Sonya grows suspicious of Nee Nee, and a desperate Chippy calls on an old enemy to help her track down a missing loved one.
Watch Carl Weber's The Family Business Season 4 Episode 7 Now
Elijah is consumed by grief, Paris recruits Curtis and Nevada to help her catch a killer, and L.C. faces an unexpected new danger.
Watch Carl Weber's The Family Business Season 4 Episode 6 Now
Vinny and Orlando clash over Vincent's treatment, Lauryn discovers just how far Kenny has fallen, Antonio forges an important new alliance, and the family makes a tragic discovery.
Watch Carl Weber's The Family Business Season 4 Episode 5 Now
Danielle meets a premium client, Orlando desperately searches for a bone marrow transplant for Vincent, L.C.
Watch Carl Weber's The Family Business Season 4 Episode 4 Now
Harris is forced to spill L.C.'s secrets, Larry begs Nee Nee to get him out of Fresh Meadows, and Curtis, aware that Kenny is plotting violence, calls in reinforcements: his sister Lauryn.
Watch Carl Weber's The Family Business Season 4 Episode 3 Now
Harris finds himself in high demand; Nee Nee gives Curtis a mission; Consuela reveals her scheme; Elijah prepares to propose to Sasha.
Watch Carl Weber's The Family Business Season 4 Episode 2 Now
Larry hires new staff as he continues his takeover of Fresh Meadows, Junior gets a promotion, the Duncans throw a farewell dinner for Curtis, and the Hellfire Club has its grand reopening.
Watch Carl Weber's The Family Business Season 4 Episode 1 Now

Carl Weber's The Family Business is an action-packed drama series that debuted on BET in 2018. The show is based on The New York Times bestselling author Carl Weber's popular crime drama series. More than merely a television show, it provides viewers with a balance of sizzling entertainment, suspense, style, and an abundance of audacious family secrets, leading to a rollercoaster ride full of emotions from the first scene to the last. At the heart of the series is the Duncans, a seemingly traditional African-American family who operates a thriving exotic car dealership in New York. But beneath the surface of the successful business lies a hidden world of secrets, crime, and a complex familial hierarchy, highlighting this family's far from ordinary operations. The series introduces L.C Duncan, the family patriarch, portrayed by Ernie Hudson. L.C, brings the image of an affable and charismatic entrepreneur, who maintains the family business' pristine reputation. However, his real strength is keeping his family together and managing the dangerous underworld activities they are involved in. Next in line is the eldest son Orlando Duncan, personated by Darrin Dewitt Henson. An integral component of the show's plot, Orlando is positioned as his father's right hand, an obedient son ready to take over the family business when his father steps down, despite the dangers and responsibilities that come with the mantle. The other Duncan children, Junior, Paris, and Nevada, each portrayed by Sean Ringgold, Christian Keyes, and Javicia Leslie are equally integral roles. They bring their own unique personalities, subplots, and dilemmas to the series, adding layers of complexity, secrets, and intrigue for viewers to decipher. The series brilliantly highlights generational power shifts, loyalty, and conflicts within a family-owned business while leveraging the elements of yesteryear's crime dramas, coupled with today's themes and cultural influences. One cannot ignore the powerful female characters in the series, including Chippy Duncan, portrayed by Valarie Pettiford, the matriarch of the family who brings a refreshing balance of strength and sophistication, holding onto her family's unity during their turbulent times and business maneuvers. An essential aspect of The Family Business is the world outside the Duncan family. The characters' external affiliations and associations reveal the power dynamics in New York's high-stakes crime scene, further throttling viewers into a hair-raising spiral of suspense and intrigue. The Duncans must navigate their tangled web of alliances, allegiances, and antagonistic forces, constantly testing their unity and resilience. If you're a fan of suspense, intense drama, complex characters, and pulse-pounding action, The Family Business offers all of this and more. As the Duncan family navigates a ruthless world, their complex relationships, shrewd business tactics, strong family bonds, and determination set the stage for this top-tier television series. This is not just another crime drama; Carl Weber's opus is a modern-day empire saga reminiscent of the titans of old, yet nuanced with familial complexities, refreshing plot turns and unpredictability that keeps viewers anxiously waiting for the next episode. It masterfully maintains a balance, offering a touch of normalcy in the midst of nothing but chaos and vice versa, shifting effortlessly between conflicting worlds throughout its weaving narrative thread. The production's high-quality cinematography should not go unnoticed. Combined with the expressive, powerful performances by a strong ensemble cast, viewers are granted an immersive, sometimes heart-wrenching experience that vividly brings the story to life. All in all, Carl Weber's The Family Business is an intoxicating blend of suspense, action, family drama, and crime. It's a series encapsulating the potent reality of a family entwined in crime, emitting a vibrant pulse of exhilaration and intrigue that is sure to captivate its audience. Through its unprecedented storytelling style, it opens viewers' eyes to a different perspective of what indeed defines "The Family Business."
Carl Weber's The Family Business is a series categorized as a new series. Spanning 4 seasons with a total of 43 episodes, the show debuted on 2018. The series has earned a moderate reviews from both critics and viewers. The IMDb score stands at 6.6.
How to Watch Carl Weber's The Family Business
How can I watch Carl Weber's The Family Business online? Carl Weber's The Family Business is available on BET with seasons and full episodes. You can also watch Carl Weber's The Family Business on demand at Amazon Prime, BET+, Apple TV Channels online.
Genres
Crime, Drama, Thriller
Cast
Valarie Pettiford, Darrin Dewitt Henson, Sean Ringgold

Stream shows like Carl Weber's The Family Business