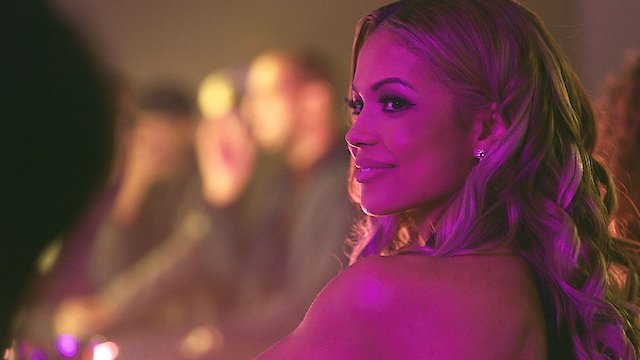 Where to Watch Tales
Kidnapped by a group of rogue police, four Black activists are forced into a hunt in which they are the prey; the only way that they can survive is for the prey to become the hunters.
Watch Tales Season 3 Episode 9 Now
A one-hour anthology series that distills classic hip-hop records and reimagines them as cinematic love letters.
Watch Tales Season 3 Episode 8 Now
Cheryl Jackson has decided her daughter, Tina's, inheritance money should be hers, and she is going to get her hands on it by any means necessary.
Watch Tales Season 3 Episode 7 Now
An undercover cop is torn between his oath to the law and his promise to the woman he loves.
Watch Tales Season 3 Episode 6 Now
Reformed criminal "Wise" Evans has less than 24-hours to get the money for his daughter's life-saving operation. Drawn back into the life of crime by a seemingly chance encounter, all he has to do is pull one last impossible caper.
Watch Tales Season 3 Episode 5 Now
Aaliyah Martin is a stuffy college professor who is determined to no longer be a virgin by the time she turns 30. After getting back on the horse for the final time, Aaliyah realises that the real goal was never to lose her virginity.
Watch Tales Season 3 Episode 4 Now
A story of four women's revenge against the men who sold them into slavery; Lola, Camille, Sasha and Julia use every weapon at their disposal to regain the lives stolen from them.
Watch Tales Season 3 Episode 3 Now
Lamar and Renee are star-crossed lovers whose relationship has deadly consequences when she defies the neighborhood thugs.
Watch Tales Season 3 Episode 2 Now
Prosecutor Stokely Overton finds himself against two police who have killed an innocent youth; as he pursues the case, Stokely's father's life as a political prisoner blurs the lines between past and present.
Watch Tales Season 3 Episode 1 Now

Tales is a series categorized as a new series. Spanning 3 seasons with a total of 27 episodes, the show debuted on 2017. The series has earned a moderate reviews from both critics and viewers. The IMDb score stands at 5.9.
How to Watch Tales
How can I watch Tales online? Tales is available on BET with seasons and full episodes. You can also watch Tales on demand at Amazon Prime, BET+, Apple TV Channels, Philo, BET, Sling, Apple TV online.
Cast
David Dunston, Alzie Williams, Audrey Williams