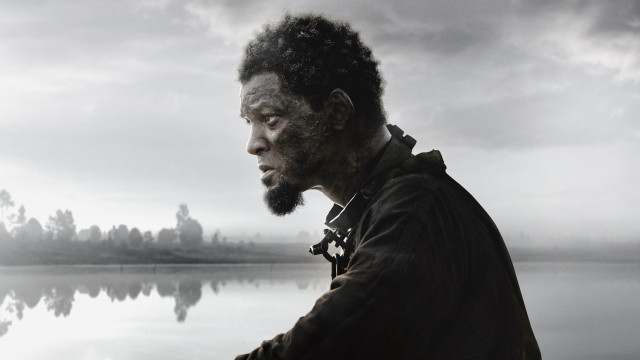 Where to Watch Emancipation

Emancipation is a historical action drama directed by Antoine Fuqua and starring Will Smith as an enslaved man who escapes from a plantation in Louisiana. Based on the true story of "Whipped Peter" and the iconic 1863 photos of his scourged back, the film follows one man's grueling journey North to freedom. Smith takes on the role of Peter, who is known by the name given to him by his cruel overseer, Fassel (Ben Foster). Peter suffers unimaginable brutality at Fassel's hands, driving him to embark on a perilous trek through the swamps to escape the plantation and reunite with his family. The year is 1862 and Abraham Lincoln's Emancipation Proclamation is about to go into effect. But the proclamation only applies to Confederate states in active rebellion, so slavery remains legal in border states like Louisiana. Peter must make it across enemy lines to Union territory in order to truly be free. Braving alligator filled waters, treacherous terrain, harsh weather, and relentless pursuers led by the vengeful Fassel, Peter overcomes challenge after challenge in his quest for freedom. Guided by his faith, grit, and deep love for his family, he proves the lengths one man will go to in order to liberate himself. Along the way, Peter encounters allies like a runaway slave named Bella who helps guide him on his journey. Charmaine Bingwa stars as the witty, resilient Bella who risks her life to help Peter. As a former slave herself, she understands the pain and courage emancipation requires. Emancipation elevates Peter's story with stunning photography of the Louisiana landscapes. While beautiful to look at, the swamps and forests only add to the hazards facing escapees. The audience feels every obstacle as Peter struggles against both nature and his pursuers in his bid for self-liberation. Beyond the gripping action sequences, the film is powered by its moral outrage at the evils of slavery. Through Peter's unimaginable sacrifices, it celebrates the human spirit's desire for freedom. Emancipation promises to unleash Will Smith's dramatic intensity in a role tailor made for bearing witness to an inspiring true story of bravery against injustice.
Emancipation is a Drama, War, History movie released in 2022. It has a runtime of 132 min.. Critics and viewers have rated it moderate reviews, with an IMDb score of 6.2. It also holds a MetaScore of 53.
How to Watch Emancipation
Where can I stream Emancipation movie online? Emancipation is available to watch and stream at Apple TV+.


Stars
Will Smith, Ben Foster, Charmaine Bingwa
Genres
Drama, War, History

Stream movies like Emancipation
Watch movies on Apple TV+
Also directed by Antoine Fuqua