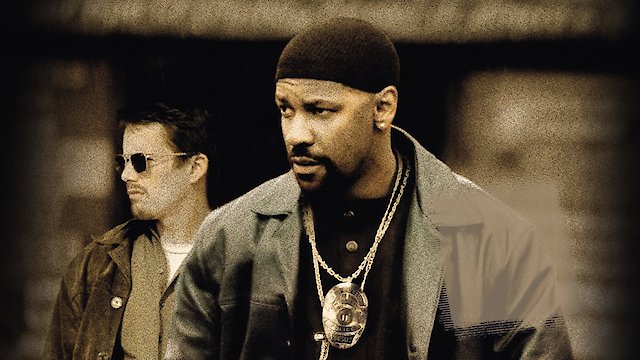 Where to Watch Training Day

In the heart of the urban jungle of Los Angeles, the 2001 crime-thriller film, Training Day, unfolds its electrifying narrative. Directed by Antoine Fuqua and with a screenplay by David Ayer, this gritty yet sharply engaging cinematic venture brings together an all-star cast featuring Denzel Washington, Ethan Hawke, and Scott Glenn. Training Day embeds itself into the messy, chaotic, yet all too real corners of law enforcement and crime. At the epicenter is Denzel Washington's character, Detective Sergeant Alonzo Harris. With an Academy Award-winning performance, Washington gives life to Harris, a seasoned narcotics officer from the Los Angeles Police Department (LAPD). This character is complex and intrinsically contradictory. He's as charismatic as he is manipulative, as seemingly dedicated to justice as he is embroiled in corruption. It's through this character that the movie explores the ethical limbo many police officers might find themselves in. On the other end of Harris's teetering moral seesaw is Jake Hoyt, a young, idealistic police officer played by Ethan Hawke. Hoyt has ambitions of making detective, a dream that could become a reality if he can prove himself in one day of field training under Harris's watchful and often cynical eye. Hoyt personifies the classic archetype of a hero driven by a basic yet powerful understanding of right and wrong. Hawke's embodiment of the character reveals the gawky naivety and the unpreparedness beneath Hoyt's ambitious exterior. However, as Hoyt embarks on this 24-hour test under Harris's supervision, he enters a sphere where the boundaries between right and wrong blur frequently, posing the haunting question - 'how far is too far'? Scott Glenn reveals a performance that is subtle and heavy-impact as drug dealer Roger. Though his character takes a backseat to Harris and Hoyt, he adds a significant layer of tension and complexity to the narrative. One commendable aspect of Training Day is how well the city of Los Angeles is itself depicted as a character in the narrative. From upscale neighborhoods to grimy street corners, the pulse, life, and darkness of the city come alive through eloquent cinematography, a riveting background score and high-octane action sequences. Training Day invites viewers into a world where ethics, morality, and law enforcement intersect, often with explosive results. With an unobtrusive blend of action, tension, crime, and redemption throughout the duration of the film, the narrative keeps the audience on a hook. It gnaws at your comfort zone, serving as a harsh reminder of the realities beyond the safety and security of our homes. With this unsettling yet enthralling narrative, Training Day isn't just a crime movie; it is, in essence, a deep dive into the heart and conscience of its characters. Its philosophical undercurrent prompts contemplation on the duality of human nature and the thin line separating good from bad. Denzel Washington delivers a robust and manipulative performance that not only won him his Oscar but highlighted his versatility and breadth as an actor. As the street-smart cop who believes in bending rules and crossing lines, Washington brings raw energy and charisma. Ethan Hawke, with his portrayal of Jake Hoyt, brings an earnestness and innocence gradually crumbling under harsh realities, earning him an Oscar nomination. Training Day tells a story of a tumultuous journey across the day, where lives change, perceptions shatter, and the unseen corners of a city and a profession come to light. With the element of human nature within a given context under scrutiny, the film doesn't shy away from questioning justice, integrity, and loyalty. As the day unfolds in Training Day, one is left grappling with burning questions about law, morality, and personal decisions. Its gritty urban tale fused with moral dilemmas presents an unforgettable ride that is as thought-provoking as it is riveting. In conclusion, Training Day is a must-watch for anyone who appreciates high stakes action-drama with deeper ethical undertones. Its gritty screenplay, riveting performances, and gripping narrative will leave audiences contemplating the blurred lines dividing right from wrong in the face of survival and ambition.
Training Day is a Action, Crime, Drama movie released in 2001. It has a runtime of 122 minutes. Critics and viewers have rated it moderate reviews, with an IMDb score of 7.7. It also holds a MetaScore of 69.
How to Watch Training Day
Where can I stream Training Day movie online? Training Day is available to watch and stream, buy on demand, download at Amazon Prime, BET+, The Roku Channel, TNT, Apple TV, Amazon, Google Play, Vudu. Some platforms allow you to rent Training Day for a limited time or purchase the movie for downloading.


Stars
Denzel Washington, Ethan Hawke
Genres
Action, Crime, Drama

Stream movies like Training Day
Also directed by Antoine Fuqua
Also starring Denzel Washington
Also starring Ethan Hawke