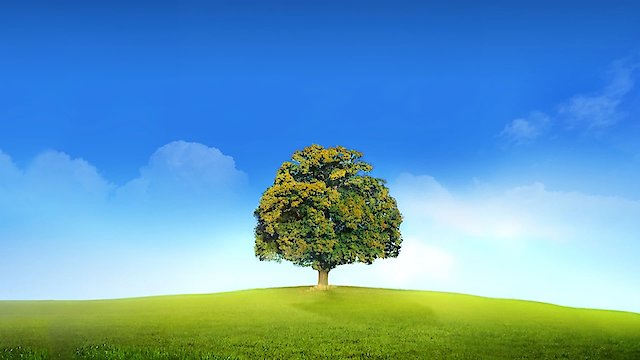 Who Do You Think You Are?

Where to Watch Who Do You Think You Are?
Actor Zachary Quinto travels to Italy and the Midwest and discovers the story of his great-grandfather, who held a political career in Pittsburgh. Zachary discovers his great-grandfather rose to prominence during a labor dispute at the turn of the last century and is stunned when he discovers a "cosmic" connection to his relative - his use of a phrase that would become synonymous with one of Zachary's screen roles.
Watch Who Do You Think You Are? Season 12 Episode 6 Now
Actor and political activist Bradley Whitford meets with a genealogist to learn about his grandmother's heritage, discovering why his ancestors immigrated to the United States in 1846. His journey takes him to Washington, D.
Watch Who Do You Think You Are? Season 12 Episode 5 Now
Actor Zachary Levi's journey into his family's past unearths a story of trauma that has been passed down through generations. He learns of a heartbreaking tale involving his 2x great-grandparents and of his 10x great-grandmother's life being in jeopardy as she's accused of witchcraft.
Watch Who Do You Think You Are? Season 12 Episode 4 Now
Award-winning stage, film, and television actress Allison Janney traces her maternal family tree and uncovers a remarkable story that ties her to some of America's first British settlers. She discovers that her 10x great-grandmother, and her 11x great-grandfather, were born in England but died in Massachusetts in the mid-1600s.
Watch Who Do You Think You Are? Season 12 Episode 3 Now
Stage, film, and television actor Nick Offerman traces his family tree, uncovering ties to the Revolutionary War and the story of his 8x great-grandparents, who ran a successful tavern in 1700s New York.
Watch Who Do You Think You Are? Season 12 Episode 2 Now
Billy Porter uncovers the truth about his great-grandfather.
Watch Who Do You Think You Are? Season 12 Episode 1 Now

Who Do You Think You Are? is a riveting and emotionally-charged genealogical documentary series produced by Wall to Wall Media and aired on TLC. The show, which first made its debut in 2004, takes viewers on a fascinating, and oftentimes, deeply moving journey into the past, allowing famous faces to delve deep into their family histories and ancestral lineages. Each episode of Who Do You Think You Are? centers around a well-known personality who embarks on a quest to unveil their roots and familial stories that have, until now, remained obscured in the annals of history. These notable figures comprise an ensemble of esteemed actors, comedians, authors, and more, including the likes of David Morrissey, Mark Strong, Nadim Sawalha, Amanda Redman, Sue Johnston, Meera Syal, Vic Reeves, Jim Parsons, Sheila Hancock, Stephen Fry, Jane Horrocks, Gurinder Chadha, Robert Lindsay, David Tennant, Jeremy Irons, Julia Sawalha, John Hurt, Patsy Kensit, and David Suchet. The show's team of professional genealogists and historians expertly pivot between the present day and the past, giving viewers a richly detailed portrait of each celebrity's family lineage. Armed with this array of historical data and decadent narrative, our celebrities venture to the corners of the earth their forebears once called home. It may be the discovery of an ancestor who lived through remarkable times or an uncovering of the roots of an inherited trait that adds a new allure to endeavors. Ultimately, each quest is unique and deeply personal, resounding with revelations that have an overwhelming impact on the celebrities involved. Who Do You Think You Are? is shot in a compelling narrative style, showcasing archival footage, vintage photographs, and expert interviews, which keep viewers engrossed in the heart of the story being uncovered. Traveling through time and space, the hard-hitting realities served on the show often prompt introspection on themes such as identity, family, and heritage. The program is acclaimed for its excellent storytelling, combining history and personalities' emotive explorations in a fascinating mix. The celebrities involved reveal unexpected elements of vulnerability as they confront enlightening, shocking, or even disturbing events and circumstances their ancestors faced, and in some cases, instigated. Each adventure is interlaced with potent historical context, underlining the broader significance of the personal revelations. The human stories brought to life provide a stark reminder that history is not merely an impersonal account of dates and events, but a collage of individual lives, stories, and journeys threaded together. Every revelation builds up into a more profound personal narrative, altering the celebrities' perceptions of not just their family histories, but also themselves. David Morrissey, for instance, explores his lineage that spans back to the Irish Famine, while Meera Syal delves into her Indian ancestors' lives during the tumultuous times of India's partition. David Tennant probes into WWII tales from his relations, and Stephen Fry seeks traces from his Jewish roots. These emotional accounts enunciate the universal human quest for identity and belonging, told through the personal lens of each celebrity. Who Do You Think You Are? successfully humanizes history while taking its audience on deeply personal explorations that offer a fresh perspective on the lives of their favorite stars. This successful blend of emotional discovery and historical journey sets this show apart. This is not only an exploration of each celebrity's past but, in a wider sense, a journey that mirrors our collective exploration of human history, identity, culture, migration, survival, and family. In every sense, Who Do You Think You Are? provides an engaging, poignant, and enlightening venture into our shared past. It's a show that celebrates the diversity of personal histories, tracing the fascinating tapestry that makes up humanity's rich complexity.
Who Do You Think You Are? is a series categorized as a currently airing. Spanning 12 seasons with a total of 85 episodes, the show debuted on 2010. The series has earned a mostly positive reviews from both critics and viewers. The IMDb score stands at 8.0.
How to Watch Who Do You Think You Are?
How can I watch Who Do You Think You Are? online? Who Do You Think You Are? is available on TLC with seasons and full episodes. You can also watch Who Do You Think You Are? on demand at Apple TV online.
Cast
Mark Strong, Phil Davis, Cherie Lunghi

Similar Shows like Who Do You Think You Are?