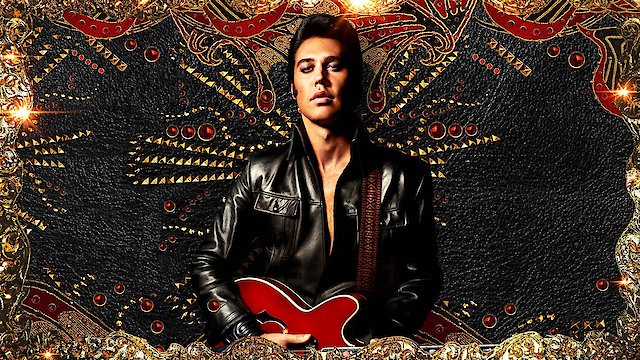 Where to Watch Elvis

One of 2022's most anticipated films, Elvis is a profoundly moving and strikingly intimate exploration of the life and career of perhaps the most iconic figure in twentieth-century popular culture; the king of rock 'n' roll, Elvis Presley. This compelling cinematic narrative masterfully fuses elements of biopic and musical, in order to pay tribute to a seminal musician whose influence still reverberates throughout the global music industry. At the heart of this film is a breathtakingly physical and emotionally nuanced performance by Austin Butler, who transforms himself into Elvis Presley with an astonishing degree of authenticity. Flexible and charismatic, Butler captures the King's searing talent and irresistible charm, his agonizing struggles with personal demons and the overwhelming burdens of unsought fame. What is most captivating about Butler's performance, however, is the vulnerability he infuses into this legendary figure, reminding us that behind the larger-than-life persona was a man of flesh and blood. The film also stars Academy Award winner Tom Hanks as Colonel Tom Parker, Elvis Presley's controversial long-time manager. Hanks brings a profound complexity to the enigmatic figure, unearthing the Colonel's role in both the making and unmaking of Elvis. He adeptly portrays Parker as a paradox ─ a man driven by relentless ambition, yet plagued by his own weaknesses ─ and his interactions with Elvis form some of the film's most poignant moments. In fact, it is the film's exploration of the relationship between Elvis and Colonel Parker that forms its dramatic spine, offering audiences a glimpse into the machinations and manipulations that lay behind stardom's shiny façade. Olivia DeJonge features as Priscilla Presley, Elvis' wife, lending a tenderly realistic portrayal to a woman often overlooked in the larger narrative of Elvis Presley. Her powerful performance elicits a sense of pathos, as it underlines Priscilla's trials in navigating a tumultuous marriage and a life constantly under media glare. Director Baz Luhrmann, renowned for his visually extravagant filmmaking style, once again proves his cinematic prowess with Elvis. He successfully conjures an environment that swings between the piercing lights of fame and the darkness that often accompanies it. From the vibrant concert sequences to the intimate moments of private anguish, he paints a gorgeously textured canvas that is visually stunning as well as emotionally resonant. Luhrmann's film also anatomizes the cultural context of the time, highlighting Elvis' pivotal role in the evolution of American pop culture. It explores the cultural upheavals of the mid-20th century and underscores the ways in which Elvis' music contributed to, and was shaped by, these societal changes. The film does not shy away from the controversies surrounding Elvis' career, either, as it critically engages with issues such as cultural appropriation and the commercialization of music. Vibrant and melancholic in equal measure, Elvis is as much a musical extravaganza as it is a character-driven drama. The soundtrack, a soulful mix of Elvis' top hits and lesser-known tracks, is imbued with vitality that represents the King's indomitable spirit. The electrifying dance sequences and mesmerizing concert scenes woven throughout the narrative not only serve as entertaining set pieces but also as insightful glimpses into the heart of a man for whom music was not just a career, but a lifeline. Elvis is not merely a biopic; it is a sweeping and poignant cinematic tribute to a man who transformed music and, in doing so, left an indelible mark on the world. It is a film that celebrates the King of Rock 'n' Roll, not by lifting him onto an untouchable pedestal, but by revealing the many shades of his humanity. Through laughter and tears, joyous music and somber contemplation, Elvis invites audiences to discover the man behind the legend, making it a must-watch for music fans and cinema lovers alike.
Elvis is a Drama, Music, History movie released in 2022. It has a runtime of 159 min.. Critics and viewers have rated it moderate reviews, with an IMDb score of 7.3. It also holds a MetaScore of 64.
How to Watch Elvis
Where can I stream Elvis movie online? Elvis is available to watch and stream, buy on demand, download at Hulu Plus, Max, Amazon Prime, Apple TV, Amazon, Google Play, Vudu. Some platforms allow you to rent Elvis for a limited time or purchase the movie for downloading.


Stars
Tom Hanks, Austin Butler, Olivia DeJonge, Yola Quartey, Luke Bracey, Natasha Bassett, Kelvin Harrison Jr., Dacre Montgomery, Helen Thomson, Richard Roxburgh, David Wenham
Genres
Drama, Music, History

Also directed by Baz Luhrmann
Also starring Austin Butler
Watch movies on Apple TV+