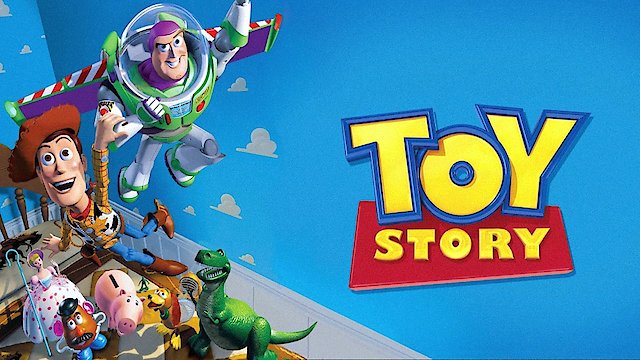 Where to Watch Toy Story

Toy Story, the 1995 American computer-animated film directed by John Lasseter, takes viewers on a heartwarming, whimsical journey that explores the secret life of toys. Released by Walt Disney Pictures and produced by Pixar Animation Studios, Toy Story is a masterful mix of comedy, adventure, and drama that has captivated audiences of all ages worldwide. In this iconic film, Tom Hanks credentials the voice of the central character Woody, a pull-string cowboy doll. Woody is cherished by his owner, a young boy named Andy, and proudly holds the position of Andy's favorite toy. As Andy's birthday approaches, Woody gathers all the other toys in Andy's room for a meeting. The lineup includes Mr. Potato Head, voiced by the legendary Don Rickles, a sarcastic and grumpy character which brings a splash of humour to the story. There are other toys as well like the nervous Rex, a green Tyrannosaurus rex, Bo Peep, a ceramic shepherdess figurine, and Slinky, a springy dachshund, each adding their own unique fibers to the rich tapestry of characters created by the film. Everything seems placid in their world until a new toy, Buzz Lightyear, a space ranger action figure voiced by Tim Allen, enters their domain. The bravado-filled Buzz arrives with a lot of panache, presenting himself as not a toy but an actual space ranger on a mission to save the universe from the evil Emperor Zurg. With flashing lights, retractable wings, and multiple voice phrases, Buzz is an instant hit with Andy, leading to a pang of jealousy in Woody. Thus starts a rivalry between Woody and Buzz. Things complicate further when both of them find themselves stuck in the house of Sid, the malicious toy-torturing neighbor. This is where the genius of Toy Story shows. It is not a conventional animated film. It's a compelling narrative about emotions, friendships, coping with change, and the inherent nature of existence. With exemplary character development, we see Woody and Buzz transition from rivals to reluctant allies and eventually friends. Their journey is filled with perils, surprises, and their effort to escape Sid's annoying clutches. In all this turmoil, they realize the significance of being there for each other and the importance of teamwork. One of the groundbreaking aspects of Toy Story is its artistry. As Pixar's first full-length feature film, Toy Story is pioneering in its seamless and breathtaking computer-generated imagery, which was unheard of in the mid-90s. The attention to detail in the animation is remarkable. The textures, the lighting, and the mobility of each animated character display an unquestionable level of expertise that goes into crafting such a masterpiece. There's an authentic feel about the world the film builds - its vivid colors and animations are high-scale productions that manage to steal your heart instantly. Toy Story's soundtrack, helmed by the talented Randy Newman, is another standout feature. Memorable songs such as "You've Got a Friend in Me" weave perfectly into the narrative and further enhance the warm, emotional depth of crucial scenes. The screenplay's smart, vibrant humor combined with its tender moments make Toy Story a robust package of entertainment and emotion. The voicing cast of Tom Hanks, Tim Allen, and Don Rickles truly bring these animated characters to life. Each voice artist lends distinct personalities to these toys and infuses them with an incredible spectrum of emotions. Especially commendable is the chemistry between Tom Hanks and Tim Allen, who brilliantly capture the essence of Woody and Buzz's strained camaraderie that morphs into a deep bond. In conclusion, Toy Story is an innovative, endearing film that beautifully captures the essence of a child's joyful imagination. Leveraging its pioneering animation, heartfelt storytelling, and memorable characters, Toy Story establishes itself as a cornerstone in animated cinema. It's a tale of acceptance, change, and above all, the power of friendship that is both universally accessible and undeniably moving.
Toy Story is a Animation, Adventure, Kids & Family, Comedy movie released in 1995. It has a runtime of 81 minutes. Critics and viewers have rated it mostly positive reviews, with an IMDb score of 8.3. It also holds a MetaScore of 96.
How to Watch Toy Story
Where can I stream Toy Story movie online? Toy Story is available to watch and stream, buy on demand, download at Disney+, Apple TV, Amazon, Google Play, Vudu. Some platforms allow you to rent Toy Story for a limited time or purchase the movie for downloading.


Director
John Lasseter, William Reeves (Technical)
Stars
Tom Hanks, Tim Allen, Don Rickles, Jim Varney, Wallace Shawn, John Ratzenberger, Annie Potts, John Morris, Laurie Metcalf, Erik von Detten
Genres
Animation, Adventure, Kids & Family, Comedy

Watch movies on Apple TV+