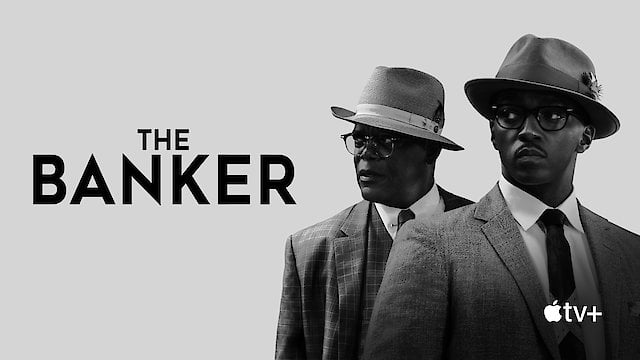 Where to Watch The Banker

The Banker, released in 2020, is a compelling American drama film, based upon true events, that dives deep into the complexities of racial issues and economic inequality that existed, and in some ways still persists, in the United States. Directed by George Nolfi and written by Niceole Levy, Brad Kane and several more, this movie unearths the historical racial barriers inherent in banking, a sector dominated by whites in the United States. The film is anchored by incredibly nuanced acting featuring the renowned Samuel L. Jackson, who plays Joe Morris, a successful real estate investor; Anthony Mackie, who embodies the real-life character, entrepreneur and real estate mogul Bernard Garrett; and Nicholas Hoult as their associate Matt Steiner. Other notable cast members include Nia Long as Eunice Garrett, Bernard's wife, and Michael Harney as Melvin Belli, a prominent lawyer. The story unfolds during the 1950s and 60s United States, an era defined by its racial segregation and financial discrimination against African-Americans. Despite the obvious limitations imposed by these societal constraints, Bernard Garrett, played with evocative perfection by Anthony Mackie, musters the audacity to break these barriers. Inspired by the potential of real estate, Bernard embarks on a daring journey along with his eccentric partner Joe Morris, a flamboyant business owner as well as real estate investor, portrayed with commanding presence by Samuel L. Jackson. Bernard and Joe, who are black, soon realize the depth of the racial disparities entrenched within the American banking system that hinder them, and subsequently, many other black Americans from benefiting equally from the economic opportunities availed to white Americans. In order to bypass these discriminatory practices, they employ Matt Steiner, a white man working for them, to pose as the face of their growing empire, setting up a series of eventful encounters that shape the course of this inspiring narrative. Through Steiner's navigations, brilliantly executed by Nicholas Hoult, we see the underlying racial tensions and the struggle of Bernard and Joe as they tactically maneuver through Hindrances. Essentially, they aim to acquire properties ignored by big banks and to provide loans to black families enabling them to own homes and businesses. The Banker masterfully employs its socio-economic setting as a dramatic backdrop to depict race inequalities and the fight against racial prejudices. It is an exquisite amalgamation of social commentary and biographical elements that demystify not just the numerical wizardry trapped within the seeming mundaneness of banking, but also the entrenched racial disparities masked behind those cold numbers. Beyond its socio-political context, The Banker's narrative strongly hinges on the bonding and camaraderie between its two main characters. The contrast between the meticulous, focused Bernard, whose ambition is only rivalled by his pragmatic outlook, and the street-savvy, flamboyant Joe whose charisma and wittiness are as essential as his deep pockets, brings a sense of equilibrium and resonance. The duo's strategic moves and relentless pursuit of breaking racial ceilings provide an underlining tension throughout the film that keeps audiences sitting on the edge of their seats. Anthony Mackie's portrayal of Bernard Garrett's calm and stern demeanour juxtaposes perfectly with Samuel L. Jackson's jazzy portrayal of the gregarious Joe Morris. Nicholas Hoult's naive yet charming portrayal of Matt Steiner hits the right chord, bringing a sense of candidness to the screen. In conclusion, The Banker is a remarkable movie with a potent message. It not only addresses the racial segregation existing in the United States during the 1950s and 60s but also deals with how it reflected into the financial world. The film is an incredible demonstration of determination, resilience, and ambition against all odds. It's a tribute to those who dared to take a stand and create a path for many others to follow. This inspiring story of fighting racial barriers beautifully encapsulates the essence of what it truly means to be a hero. Supported by remarkable performances and crafted with an engaging narrative, The Banker is a must-watch for anyone drawn to history, social issues, drama, or powerful storytelling.
The Banker is a Drama movie released in 2020. It has a runtime of 120 min.. Critics and viewers have rated it moderate reviews, with an IMDb score of 7.3. It also holds a MetaScore of 59.
How to Watch The Banker
Where can I stream The Banker movie online? The Banker is available to watch and stream at Apple TV+.


Stars
Anthony Mackie, Nicholas Hoult, Nia Long, Jessie T. Usher, Samuel L. Jackson

Stream movies like The Banker
Watch movies on Apple TV+
Also directed by George Nolfi
Also starring Anthony Mackie
Also starring Samuel L. Jackson