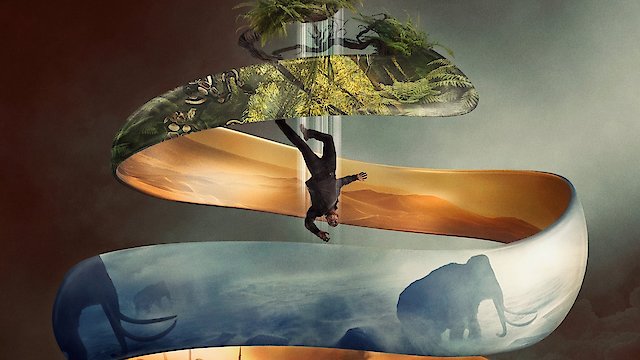 Where to Watch Synchronic

Synchronic is a captivating and enthralling science fiction film directed by the filmmaking team of Justin Benson and Aaron Moorhead released in 2019. Known for their genre-bending masterpieces, the directors have once again showcased a precise blend of immaculate storytelling, visually intriguing camera work, and impeccably-grounded performances from the lead characters. The movie features notable actors such as Anthony Mackie, Jamie Dornan and Katie Aselton who give stand-out performances that amplify the magnetic appeal of the plot. The film unfurls in the bustling city of New Orleans, the placid normality of which is occasionally disrupted by bizarre and inexplicable incidents. Our protagonists, Steve (Anthony Mackie) and Dennis (Jamie Dornan), are two longtime friends working the graveyard shift as paramedics, witnessing the grim underside of the city's nightlife. As the plot unfolds, the unpredictable incidents turn more ominous as the paramedics encounter a sequence of grisly accidents linked to a designer drug named "Synchronic". This mysterious synthetic drug is believed to have devastating side effects that disconcert the laws of time and space, thereby triggering a series of inexplicable events that our characters have to navigate. Anthony Mackie's character, Steve, is the rare bachelor living a solitary and lonely life fraught with existential dread, whereas Jamie Dornan's character, Dennis, is a family man contending with the challenges of marriage and parenting. The duality of their dispositions creates a riveting dynamic that adds an extra layer of drama to the film's primary narrative. As the plot further unravels, it is Steve who discovers the ominous consequences of the new party drug Synchronic which triggers a personal stake in the matter that propels him into actions and decisions laced with sacrifices. The female lead, Katie Aselton as Dennis's wife Tara, although less prominently featured, brings a feminine strength in the male-dominated narrative. Her character is both evocative and persuasive, highlighting the nuances of a modern-day marriage interspersed with the joy and challenges of motherhood. Synchronic adeptly merges elements of science-fiction thrillers with a deep, heartfelt drama. The film leaves the audience pondering about the fragility of life and the significance of the time that we inhabit. The movie's greatest strength lies not just in its intriguing premise, but also in the filmmakers' successful execution of a complex plot into a remarkably engaging cinematic presentation. A particular highlight is the directors' use of practical effects and minimal visual effects to portray the mind-bending concept of time and space travel which further grounds the film in a tangible reality. The visual storytelling woven into the narrative lends an impressive cinematic view that thrills the eye. In the performances department, Anthony Mackie delivers a stellar performance that showcases his ability to flawlessly flip between charm and intensity, carrying the audience along in his journey of discovery and redemption. Jamie Dornan, on the other hand, offers a robust and poignant performance, reflecting the struggles of a common man caught between work, relationships, and fatherhood. Despite the sci-fi elements it contains, Synchronic is not just a time-travel-filled mind bender. The film proves itself as a poignant introspective narrative cloaked in the guise of an excellent thriller. At its core, it is a thoughtful examination of life, our mortality, and the perpetual desire for a deeper connection in a swiftly changing world. Synchronic is radiantly shot with an atmospheric and mesmerizing score that accentuates the unearthly mood of the narrative. The directors' ability to convey a compelling story through minimal dialogues, letting the visuals speak resonating volumes is undoubtedly praiseworthy. Despite the complexity of its central scientific concept, the movie keeps its narrative focus on the human element, portraying the intricacies of friendship and camaraderie amidst chaos and danger. In summary, Synchronic offers an unforgettable cinematic experience filled with stimulating sci-fi elements, enthralling narrative, profound themes, and solid performances. It is a standout effort from the directors Benson and Moorhead, showcasing their talent for crafting engaging, thought-provoking, and visually appealing stories. Whether you're a fan of science fiction or psychological drama, this film offers plenty to delight a broad range of movie enthusiasts. No doubt, Synchronic will leave you in a state of contemplation about the myriad complexities and wonders of time, space, and human connections.
Synchronic is a Science Fiction, Drama, Thriller, Horror movie released in 2020. It has a runtime of . Critics and viewers have rated it moderate reviews, with an IMDb score of 6.2. It also holds a MetaScore of 64.
How to Watch Synchronic
Where can I stream Synchronic movie online? Synchronic is available to watch and stream, buy on demand, download at Netflix, Kanopy, Apple TV, Amazon, Google Play, Vudu. Some platforms allow you to rent Synchronic for a limited time or purchase the movie for downloading.


Director
Justin Benson, Aaron Moorhead
Genres
Science Fiction, Drama, Thriller, Horror

Stream movies like Synchronic
Also directed by Justin Benson, Aaron Moorhead
Also starring Anthony Mackie
Also starring Jamie Dornan
Watch movies on Apple TV+