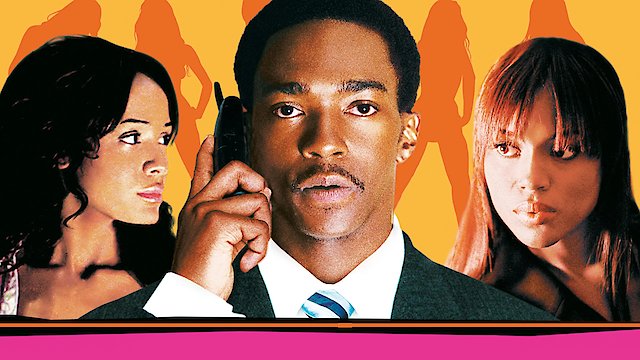 Where to Watch She Hate Me

She Hate Me is a provocative, gripping film from the iconic director Spike Lee, released in 2004. The film journeys into an exploration of numerous themes including corporate corruption, sexual politics, and modern morality, all presented in the quintessentially complex and dramatic style typically associated with Lee. The lead roles are performed convincingly by Anthony Mackie, Kerry Washington, and Ellen Barkin, who breathe life into Lee's thought-provoking script with sincerity and vibrancy. The film centers around the life of Jack Armstrong (Anthony Mackie), a highly educated and successful vice president of a major biotech corporation, Progeia. His life takes a dramatic turn when he exposes his firm's fraudulent business operations. As an exemplary illustration of corporate whistleblowing, Armstrong's character reveals the harsh realities associated with standing up against corrupt power structures. When Armstrong becomes the scapegoat for his company's illegal activities, he is fired, which results in him losing his well-paying job and luxurious lifestyle. His personal life also suffers considerable turmoil when his longtime girlfriend, Fatima Goodrich (played by Kerry Washington), leaves him for another woman, adding another layer of complexity to his already challenging life situation. As a hallmark of Spike Lee's narrative style, the film never shies away from presenting sensitive, often controversial topics, including diverse sexual orientations and unconventional family structures. The film takes a particularly unusual turn when Fatima, along with her new female partner, approach Armstrong with a shocking proposition - they want to have a child and propose Armstrong as the biological father. With financial woes and mounting bills, Armstrong reluctantly agrees to the monetary arrangement of fathering their child. However, things get even more complicated when other lesbians in Fatima's social circle also desire to have children, leading to an unexpected and morally ambiguous career for Armstrong: he becomes, essentially, a professional sperm donor. The arrival of Ellen Barkin's character, a tough federal investigator named Agent Amerson, adds further tension to the narrative. As she starts to delve into the corporate scandal at Progeia, Armstrong finds himself caught between his past actions as a whistleblower and his questionable present partaking in an unconventional baby-making business. His moral and ethical dilemmas form the central vein of the plot as it weaves its way through corporate scandal, personal upheaval, and moral ambiguities. She Hate Me presents Spike Lee's typical critical and sharp look at institutions and societal norms. The dark comedy and satire on corporate governance echo the themes found in his prior film "Bamboozled," while some of the sexual politics spill over from his exploration in "Jungle Fever". Yet, She Hate Me stands distinct amongst Lee's robust filmography, characterized by its unapologetic and bold approach in addressing diverse issues, including sexual diversity, capitalism, corporate corruption, and familial structures in modern society. The film is effectively punctuated by Spike Lee's trademark visual stylizations, including his inventive use of montage, non-linear storytelling, and the famous dolly shot. The cinematography is powerful and vibrant, capturing the emotional depth and the numerous thematic layers of the narrative. It is boosted by a strong supporting cast, including Jim Brown, Brian Dennehy, and Woody Harrelson. While the narrative of She Hate Me is complex and intricately woven, the performances from the leading actors lend substantial credibility to the story. Mackie as the beleaguered corporate executive-turned-sperm donor delivers a compelling performance, while Washington shines as the female lead with convictions of her own. Ellen Barkin's portrayal of a hard-boiled investigator garnishes the story with the perfect blend of suspense and dramatic tension. In conclusion, She Hate Me is an atypical cinematic concoction that blends raw reality with surreal acts, blending humor, satire, drama, and socio-political critique into an unlikely but riveting tale. Despite the complexity and multitude of themes it addresses, the film manages to balance them adeptly. It's a testament to Spike Lee's masterful storytelling that viewers will be engrossed, amused, shocked, and provoked to ponder upon the larger themes that pepper this unique cinematic offering. Though controversial and sometimes divisive, She Hate Me delivers fearless commentary on contemporary society's most pressing issues with a humorous twist. It's a film worth watching for lovers of unconventional narratives, searing social commentary, and Spike Lee's distinctive storytelling style.
She Hate Me is a Comedy, Drama movie released in 2004. It has a runtime of 138 min.. Critics and viewers have rated it moderate reviews, with an IMDb score of 5.3. It also holds a MetaScore of 30.
How to Watch She Hate Me
Where can I stream She Hate Me movie online? She Hate Me is available to watch and stream, buy on demand, download at Apple TV, Amazon, Google Play, Vudu. Some platforms allow you to rent She Hate Me for a limited time or purchase the movie for downloading.


Stars
Anthony Mackie, Kerry Washington, Ellen Barkin, Kristina Klebe Monica Bellucci, Jim Brown, Brian Dennehy, Woody Harrelson, Jamel Debbouze, Bai Ling, Q-Tip, Dania Ramirez, Lonette McKee, Paula Jai Parker, Sarita Choudhury, John Turturro, Ossie Davis, Reyn

Also starring Anthony Mackie
Also starring Kerry Washington
Watch movies on Apple TV+