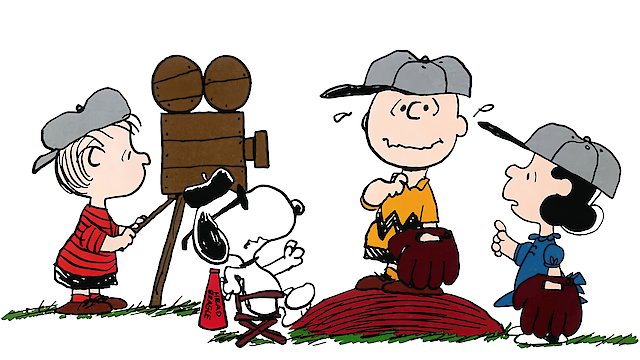 A Boy Named Charlie Brown

Where to Watch A Boy Named Charlie Brown

A Boy Named Charlie Brown is a classic animated film released in 1969 that introduced the world to Charles M. Schulz's famed Peanuts gang on the big screen. Under the astute direction of Bill Melendez, the film skillfully departs from the more episodic nature of the familiar Peanuts comic strips and television specials, crafting a fuller narrative that enables a deeper exploration of Charlie Brown's endearing character with poignancy and humor. The movie follows the misadventures of good-hearted but perpetually hapless Charlie Brown, voiced by Peter Robbins. This movie is a sincere exploration of Charlie Brown's struggle with his inherent 'underdog' status, often plagued by insecurities and frequent failures. However, his unflappable optimism and unyielding tenacity in the face of adversity set a heartening theme of perseverance for the film. More than just a comedy, A Boy Named Charlie Brown emerges as a timeless coming-of-age tale that appeals across age groups. Joining Charlie Brown is the rest of the beloved Peanuts gang, each with their memorable quirks and characteristic charm. Lucille "Lucy" Van Pelt, voiced by Pamelyn Ferdin, embodies the requisite, loveable bully persona. Arguably the movie's second lead, Lucy brims with grandiose plans and audacious advice, often leaving indelible impacts on her unwilling victims, especially our protagonist Charlie Brown. His faithful canine companion, Snoopy, adds an extra layer of whimsy to the narrative. Glenn Gulger provides the voice for the piano prodigy Schroeder, and his passion for Beethoven often leads to some amusing sequences. A Boy Named Charlie Brown is a journey of self-discovery for Charlie Brown. For the first time, he has a chance to shine when he becomes a spelling prodigy and gets the opportunity to participate in a national spelling bee. From there, the film takes the viewers through a roller-coaster ride, filled with humor, tension, and, at times, heartfelt sympathy for our earnest hero. The movie channels the spirit of Schulz's comic strip spectacularly, exploring the human condition through deceptively simple yet moving narratives imbued with life's bittersweet lessons, thereby making it a film for kids and grown-ups alike. A Boy Named Charlie Brown is elevated by its thoughtful musical backdrop, creating the perfect atmosphere. The film's thoughtful orchestration strikes a brilliant balance between comedy and pathos, enhancing both the cheerful and melancholic aspects of Charlie Brown's tale. Some unforgettable moments arise from the unique blend of visual and auditory storytelling, including Schroeder's piano prowess and Snoopy's lively, imaginative antics. The animation style mirrors the simple lines of Schulz's comic strips, yet it is utilized with tremendous creativity and care, bringing the world of Peanuts to life. The understated but captivating animation works in harmony with the thoughtfully crafted script, making the narrative accessible and visually engaging. The film also interweaves surreal, abstract animation sequences that represent the characters' internal worlds. These sequences, reminiscent of jazz dreamscapes, emit an undeniably magical charm, effectively evolving the film beyond just 'cartoon' status into a nuanced and imaginative cinematic experience. Mutually resonating with both lonely misfits and buoyant optimists, A Boy Named Charlie Brown serves as a touching, funny, and thought-provoking piece of art. It is a film that has the power to entertain and educate simultaneously, showing us it's okay to stumble and falter, as these experiences are an integral part of the journey towards self-acceptance and personal growth. The film is an exercise in embracing the fear of failure with courage and grace while also showcasing the power of friendship, hope, and resilience. Packed with a multilayered mix of humor, empathy, and life lessons, A Boy Named Charlie Brown is a venerable animated classic that continues to hold a special place in our hearts. The blend of timeless characters, enduring optimism, and the beautifully orchestrated narrative set it apart, designating it as one of the pivotal classics of animation history. This movie captures not just the charm of childhood, but also the essence of life's simpler yet profound truths. A wholesome viewing experience for viewers of all ages, A Boy Named Charlie Brown remains a timeless, engaging, and beautifully crafted cinematic exploration of human fortitude, resilience, and the will to persist despite setbacks.
A Boy Named Charlie Brown is a Kids & Family, Animation, Comedy movie released in 1969. It has a runtime of 86 min.. Critics and viewers have rated it moderate reviews, with an IMDb score of 7.3..
How to Watch A Boy Named Charlie Brown
Where can I stream A Boy Named Charlie Brown movie online? A Boy Named Charlie Brown is available to watch and stream, buy on demand, download at Amazon Prime, Apple TV, Amazon, Google Play, Vudu. Some platforms allow you to rent A Boy Named Charlie Brown for a limited time or purchase the movie for downloading.

Stars
Peter Robbins, Pamelyn Ferdin, Glenn Gilger, Andy Pforsich Sally Dryer Ann Altieri Erin Sullivan Lynda Mendelson Christopher DeFaria David Carey Andy Pforsich Bill Melndez Hilary Momberger
Genres
Kids & Family, Animation, Comedy

Stream movies like A Boy Named Charlie Brown
Also directed by Bill Melendez
Also starring Peter Robbins