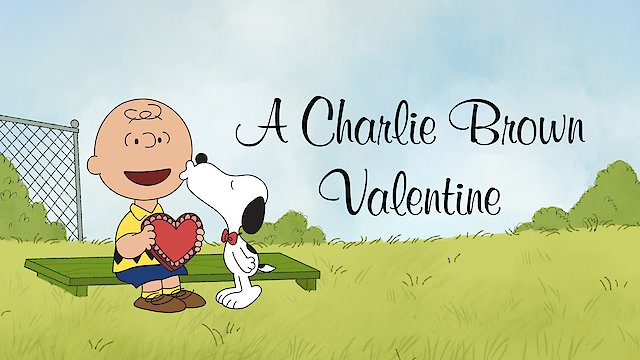 A Charlie Brown Valentine

Where to Watch A Charlie Brown Valentine

A Charlie Brown Valentine is a heartwarming 2002 animated television movie that showcases the universally-beloved characters from Charles M. Schultz's Peanuts comic strip. This iconic piece, directed by Bill Melendez and Lee Mendelson, is a wonderful blend of humor, romance, and introspection, making it a joy to watch for all age groups. The voice acting talents of Wesley Singerman, Lauren Schaffel, and Corey Padnos, among others, brings this nostalgic animation alive, giving it resounding humor and depth that has come to be expected from any Peanuts presentation. The movie, set around Valentine's day, revolves essentially around the unending endeavors of Charlie Brown, voiced by Wesley Singerman, who is eager to win the heart of the little red-haired girl he secretly admires. Charlie Brown epitomizes the underdog, with his endearing klutziness and constant self-doubt. However, his humility is equally balanced by his innate optimism and determination, forming a delightful paradox that makes the character so relatable. Lauren Schaffel voices Lucy van Pelt, a bossy, crabby and outspoken character who often dishes out unasked advice. Her interaction with Charlie Brown offers some of the best comedic moments, as their opposites personalities create dynamic exchanges that are both funny and poignant. The young Corey Padnos voices Linus van Pelt, Lucy's younger brother, whose wisdom beyond his years adds a depth and maturity to the comic scenarios of the movie. He delivers the philosophical punchlines with a seeming ease that brings relevance and exuberance to the narrative. As the action unfolds, Charlie Brown gathers the courage to speak to the little red-haired girl. But consistent with his personality, is fraught with nervousness. Comics fans will be familiar with the chaotically humorous 'what-could-go-wrong-will-go-wrong' situations that Charlie Brown perennially finds himself in, and this Valentine adventure is no different. Simultaneously, the film also explores the various other charming characters within the Peanuts universe. Each character deals with the upcoming holiday in their unique ways, from writing letters to classmates, buying gifts, wishing for secret admirers, and offering or denying valentines, creating an infectious festivity in the air. What stands unique about this film is its ability to handle the subject of love with such innocent wisdom, unpretentious humor, and a generous dollop of sweetness. All your favorite characters – Snoopy, Linus, Lucy, Sally, and of course, Charlie Brown – navigate the emotion of love, each expressing their feelings in their signature styles. It is these individual subplots within the primary narrative that offer multiple perspectives on love and affection, resonating with audiences of all ages. The film's brilliance lies in its master storytelling. It maintains a sense of innocence while humorously representing profound emotions. A Charlie Brown Valentine succeeds in creating an atmosphere of warmth and nostalgia, evoking memories of young love, childhood crushes, and the innocent pleasures and disappointments that come along with them. Furthermore, it's noteworthy how the film takes adults back to the innocence of childhood, and for children, it simplifies the complexity of emotions, all the while making the viewers chuckle at the authenticity of each scenario. It's a simple story that, like the comic strip, thrives in the might of its simplicity. The production quality of A Charlie Brown Valentine is on par with other films in the Peanuts franchise. The animation is simplistic yet effective, the music is catchy, and the overall aesthetics align perfectly with the original spirit of Charles M. Schulz's creation. In conclusion, A Charlie Brown Valentine is an exceptional film that offers laughter, love, and a life lesson, all wrapped in the splendid simplicity of childhood innocence. The movie stays true to the vibe of the original comic strip while augmenting the nuanced experience for the viewers. Whether you're a longtime fan of the Peanuts gang or a new viewer, A Charlie Brown Valentine is a wonderful way to enjoy a slice of heartfelt humor. The film promises to leave you with a warm smile, a light heart, and perhaps make you reminisce about your very own first crush, correlating with the timelessness of Peanuts.
A Charlie Brown Valentine is a Kids & Family, Animation, Romance, TV Movie movie released in 2002. It has a runtime of 25 min.. Critics and viewers have rated it moderate reviews, with an IMDb score of 7.0..
How to Watch A Charlie Brown Valentine
Where can I stream A Charlie Brown Valentine movie online? A Charlie Brown Valentine is available to watch and stream at Apple TV+.

Stars
Wesley Singerman, Lauren Schaffel , Corey Padnos
Genres
Kids & Family, Animation, Romance, TV Movie

Stream movies like A Charlie Brown Valentine
Also directed by Bill Melendez
Also starring Wesley Singerman
Watch movies on Apple TV+