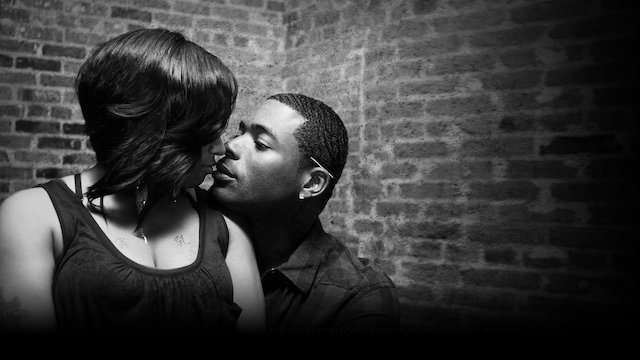 Where to Watch Toya: A Family Affair
As the big day approaches, the weather threatens to ruin the ceremony. Family and friends gather to support the happy couple.
Watch Toya: A Family Affair Season 1 Episode 16 Now
As Toya and Memphitz prepare for their wedding day, they also anticipate marriage by acquiring new skills and taking advice from friends and family.
Watch Toya: A Family Affair Season 1 Episode 15 Now
Reginae's birthday party reunites some old friends. Meanwhile private feelings and issues come out as the family opens up during counseling.
Watch Toya: A Family Affair Season 1 Episode 14 Now
13
Looking Into the Future
The whole family plans for the future, with Memphitz and Toya anticipating their married life, Rudy continuing his education, and Casey and Gay Gay working on their relationship and parenting.
Watch Toya: A Family Affair Season 1 Episode 13 Now
Toya and her siblings surprise their mother with her own cafe, and Memphitz finally gets the courage to pop the question to Toya.
Watch Toya: A Family Affair Season 1 Episode 12 Now
Toya's boyfriend, Memphitz, invites his family to New Orleans to meet Toya, and Rudy feels inspired by Walter's determination.
Watch Toya: A Family Affair Season 1 Episode 11 Now
10
Trying to Get to the Altar
Toy struggles to trust Tosha after her pregnancy scare during Walter's bachelor party.
Watch Toya: A Family Affair Season 1 Episode 10 Now
Toya hopes that by opening her boutique, her example will show her daughter that any dream is possible. Walter pushes forward with his rap career.
Watch Toya: A Family Affair Season 1 Episode 9 Now
8
Looking Back to Move Forward
Walter takes Toya to the place where he committed the crime that put him in jail for 10 years. Reginae wants her own talk show
Watch Toya: A Family Affair Season 1 Episode 8 Now
Summary not available
Watch Toya: A Family Affair Season 1 Episode 7 Now
After trying out rapping, Toya is persuaded by her manager Danielle to finish the goals she has started. Walter and Rudy struggle to steer their troubled brother Casey in the right direction.
Watch Toya: A Family Affair Season 1 Episode 6 Now
Toya tried different professions like opening a boutique and acting, and she begins the search for her mother
Watch Toya: A Family Affair Season 1 Episode 5 Now
Rudy confronts her alienated father and Toya and Walter learn the significance of having a father figure.
Watch Toya: A Family Affair Season 1 Episode 4 Now
3
Let Me Know How You Really Feel
While Walter is preparing to start a family, Toya confronts his fiancee.
Watch Toya: A Family Affair Season 1 Episode 3 Now
Toya's mother, Anita, finally enters an outpatient rehabilitation center, and her children try to strengthen their relationship.
Watch Toya: A Family Affair Season 1 Episode 2 Now
Toya goes back to her roots, in New Orleans, to strengthen her family relationships and to place her mom in a rehabilitation center.
Watch Toya: A Family Affair Season 1 Episode 1 Now

Toya: A Family Affair is a riveting reality TV show that broadcasted on the Black Entertainment Television (BET) network in 2011. It is a follow-up to the well-received series "Tiny and Toya", this time focusing solely on Antonia "Toya" Carter, who is the ex-wife of award-winning rapper Lil Wayne. The show captures Toya's attempt to redefine herself both professionally and personally, moving beyond being viewed as merely the ex-wife of a popular celebrity. Apart from being a mother, and independent businesswoman, she also has dreams and aspirations that she earnestly pursues. In her quest to make her own mark in the world, Toya plays different roles ranging from a music manager to a book author. The show also gives a glimpse into Toya's family life in Atlanta. Although they may face trials and tribulations, the core of the series is the love and strong ties that bind the Carter family together. Understanding the importance of family, Toya tries to foster familial harmony while navigating the ups and downs of her own life. The main characters that feature alongside Toya are her two brothers, Walter and Rudy, and her mother, Anita. Rudy is an ambitious young man aspiring to make it big in the music industry, and Walter, who, after recent release from a lengthy stint in prison, is grappling with addiction. Their mother, Anita, is also wrestling with substance addiction while trying to forge a better future. Through all this, Toya emerges as the glue that holds the family together and her efforts to uplift her family despite their troubled past forms the crux of the story. Another interesting member of the family who often steals the spotlight is Reginae, Toya's teenage daughter with Lil Wayne. Reginae's journey towards carving her own identity while growing up under the shadow of two famous parents forms an integral part of the narrative. Viewers will appreciate the honest and raw portrayal of Toya's and her family's life on this show. Toya: A Family Affair provides an insight into the complexities and challenges that come with fame and success. It unflinchingly depicts the family's struggle with substance abuse, their endeavor to break free from their troubled past, and their continuous strife for a better future. Toya's unyielding resilience and sincere endeavors to help her family conquer their demons and aspire for a better life make for an engrossing and inspirational narrative. At the same time, the show also celebrates the good times that they share. Dramatic and comedic situations are well balanced and there's never a dull moment. Whether it is Toya's attempts at matchmaking for her mother, or her brother's hilarious attempts at finding his footing in the world of dating, the show is replete with lighter moments. Filmed in and around their home city, Atlanta, viewers get a chance to witness the city's culture, music, and vibrant nightlife. Toya's journey of building a life outside the shadow of her famous ex-husband is also a strong underlying theme of the show. She strives to empower herself and her family and does not shy away from stepping out of her comfort zone. Her personality and efforts towards her professional pursuits are a testament to her strength and ambition, and give the audience a reason to cheer for her. Toya: A Family Affair delivers plenty of emotional depth, drama, and relatable moments. It not only unearths the realities of life as a celebrity ex-spouse but also delves deep into an urban American family's journey of resilience and redemption. The show perfectly encapsulates the theme "it's not where you're from; it's where you're going." In other words, a difficult past does not hinder one's future potential. This often heart-warming, occasionally heart-wrenching, and consistently compelling reality television show makes for an engaging and memorable viewing experience.
Toya: A Family Affair is a series categorized as a currently airing. Spanning 1 seasons with a total of 16 episodes, the show debuted on 2011. The series has earned a no reviews from both critics and viewers..
How to Watch Toya: A Family Affair
How can I watch Toya: A Family Affair online? Toya: A Family Affair is available on BET with seasons and full episodes. You can also watch Toya: A Family Affair on demand at Vudu online.

Similar Shows like Toya: A Family Affair