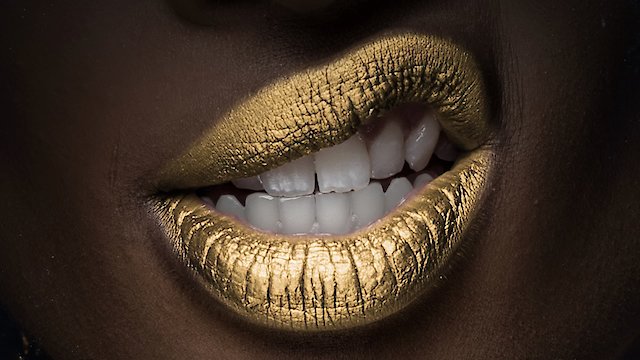 American Gangster: Trap Queens

Where to Watch American Gangster: Trap Queens
Demi "Mimi" Harrison explains how a troubled childhood and her own obsessive materialism led her into (and eventually out of) a life of lucrative and deadly drug dealing, theft and fraud.
Watch American Gangster: Trap Queens Season 3 Episode 10 Now
Charismatic pastor and so-called prophetess Tracie Dickey spins a web of fraud and abuse as she manipulates her vulnerable followers through brainwashing and threats of divine punishment.
Watch American Gangster: Trap Queens Season 3 Episode 9 Now
A fateful choice made in a moment of desperation sends young Pam Driskel into the dangerous world of crack cocaine, where she tangles with violent dealers, Mexican cartels and the FBI.
Watch American Gangster: Trap Queens Season 3 Episode 8 Now
Single mom Cookie Williams enters the real estate game and makes her "Dynasty"-inspired millions with forged documents, fraudulent loans and kickbacks -- but her scheme eventually falls apart.
Watch American Gangster: Trap Queens Season 3 Episode 7 Now
The City of Brotherly Love is anything but for Sydia Bagley, a mother at a young age with a traumatic past who falls in love with a charismatic ringleader and becomes an armed robber.
Watch American Gangster: Trap Queens Season 3 Episode 6 Now
Harlem, NYC, native Tonia Taylor is intrigued by the illegal drug business and transforms into the infamous dealer Miss T by age 21, but a series of violent deaths makes her want out.
Watch American Gangster: Trap Queens Season 3 Episode 5 Now
Baltimore's Shontel Greene explains how her mother's opioid addiction contributed to her path from straight-A student with med school dreams to feared morphine dealer.
Watch American Gangster: Trap Queens Season 3 Episode 4 Now
Gina Cabell describes her journey from rebellious teen to car thief, expert scammer, dark web denizen, wanted fugitive with dozens of aliases, and finally, back to her true self.
Watch American Gangster: Trap Queens Season 3 Episode 3 Now
Candace Wilson discovers there are millions to be made through cash-only pain management clinics, but the opioid epidemic takes a terrible toll on her hometown of New Orleans and beyond.
Watch American Gangster: Trap Queens Season 3 Episode 2 Now
Kimberly Smedley struggled with low self-esteem and was eager to help other women enhance their figures with silicone butt injections, but she did so without a medical license.
Watch American Gangster: Trap Queens Season 3 Episode 1 Now

American Gangster: Trap Queens from BET in 2019 is a groundbreaking docuseries that presents a whole new perspective on the world of crime by focusing on the stories of highly successful, influential, and notorious women who've trodden on the often dark and treacherous road of crime and have artificial ceilings of gender disparity shattered in their respective illicit fields. The series spans across varying jurisdictions, cities and expansive gamut of illegal trade: from drug trafficking to credit card fraud, introducing audiences to the world of crime run and dominated by women which often remains concealed in the traditional narratives. Each episode dives into the life of a different individual, unraveling their journey, motivations, challenges and ultimate downfall in the trap or crime world. The term 'trap queens,' while often used in the popular culture within hip-hop music, has taken a broader meaning here to encompass women who dominated, and subsequently got caught in, the 'trap' of the illegal business underworld. The storytelling approach in American Gangster: Trap Queens is raw and earnest. These women recount their stories in their own voices, in first-person perspectives. This lends the show a compelling authenticity and creates a direct and intimate connection with the viewers. This isn't a glamorized version of their lives; instead, it's often gritty, harrowing and sobering - laying bare the brutal realities of a life rooted in crime. Crucially, the series paints these women as multi-dimensional individuals. Yes, they are criminals or former criminals, but they are also mothers, daughters, and friends. The various interviews with family members, lovers, partners in crime, authorities, as well as archival footage, and local news snippets only add depth and complexity to their stories. Women's roles are often marginalized in the crime world narratives, not only in society but also in the media. Here, they are not just side characters or supporting roles, but the protagonists of their stories. There's a degree of socio-political commentary that subtly permeates throughout the series. It sheds light onto the harsh circumstances that often create a genesis for these women to veer towards the world of illegal activities. The stories told are often steeped in issues of poverty, systemic racism, and the ongoing struggle for a place in a male-dominated society. That's not to say the show justifies crime or exonerates these women but it dares to probe into the 'why?' behind their shocking life choices. One of the show's considerable strengths is its unrivaled candidness and transparency. While the series empathetically portrays the trials and tribulations these women face, it also doesn't shy away from showing the harsh realities consequent to a path of crime. Stakes were extremely high and so were the prices they had to pay. The impact and cost of their criminal activity on their lives, loved ones, and communities are not glossed over, making it a cautionary tale for those who may find themselves standing at a similar crossroads. The brilliance of American Gangster: Trap Queens lies in showing these women as they are – flawed, powerful, and human. Narrated by the famed rapper Lil' Kim, an important female face in the overwhelmingly male world of hip-hop, the impact and reach of the series are further magnified. Not only does it serve as an important dialogue about gender roles in the crime world, but it also highlighting the societal conditions that often contribute to a life of crime. American Gangster: Trap Queens, attempts and rather successfully manages to offer a refreshing take on true crime narratives, testing viewers' emotional bandwidth and urging them to think beyond mainstream stereotypes. This unique and gripping series from BET brings stories of courage, despair, persistence, remorse, and hope, offering its viewers not just engrossed viewing but some food for thought. The tales of these women who dared to venture into the forbidden, are worth the watch, serving as a mirror to a part of society that often remains unseen and unheard.
American Gangster: Trap Queens is a series categorized as a . Spanning 3 seasons with a total of 30 episodes, the show debuted on 2019. The series has earned a mostly positive reviews from both critics and viewers. The IMDb score stands at 8.6.
How to Watch American Gangster: Trap Queens
How can I watch American Gangster: Trap Queens online? American Gangster: Trap Queens is available on BET with seasons and full episodes. You can also watch American Gangster: Trap Queens on demand at Amazon Prime, BET+, Apple TV Channels, FuboTV, Philo, Sling online.
Cast
Judge Mathis, Danine Manette, Dwayne Marion Johnson

Stream shows like American Gangster: Trap Queens