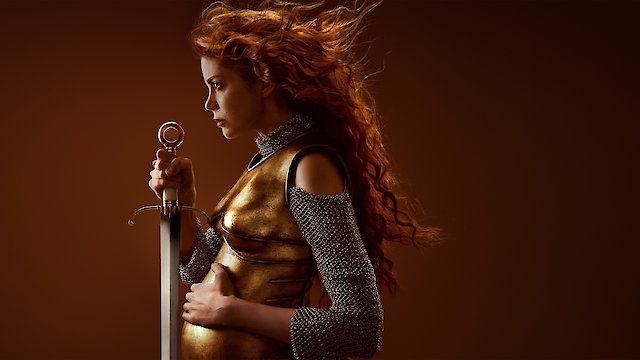 Where to Watch The Spanish Princess
As Henry descends into madness, the stakes have never been higher for Catherine. Her husband has become a threat to her life.
Watch The Spanish Princess Season 2 Episode 8 Now
A new religion is on the rise, as is tension at court. Catherine must stop Henry's dangerous paranoia from turning friends into enemies...
Watch The Spanish Princess Season 2 Episode 7 Now
A grand meeting in France forms the backdrop for a political clash of wits between Catherine and Wolsey
Watch The Spanish Princess Season 2 Episode 6 Now
When the plague hits London, the court flees to Hampton Court but Maggie and Thomas More remain in the empty
Watch The Spanish Princess Season 2 Episode 5 Now
As Meg jeopardizes everything for love, a pregnant Catherine wrestles with the sickening suspicion that Henry is being unfaithful.
Watch The Spanish Princess Season 2 Episode 4 Now
As Catherine fights to restore her marriage after another tragedy, so too Meg must find a way to pull Scotland together after the bloody battle of Flodden.
Watch The Spanish Princess Season 2 Episode 3 Now
Henry invades France, leaving a pregnant Catherine to defend England from Scottish king, James IV. Let the Battle of Flodden commence…
Watch The Spanish Princess Season 2 Episode 2 Now
With an alliance with Spain and an heir sleeping in his crib, it is hard to think things could go wrong for glamorous royal couple Catherine and Henry.
Watch The Spanish Princess Season 2 Episode 1 Now

"The Spanish Princess" is a captivating historical drama series from Starz that aired between 2019 and 2020. The show is an interpretative recounting of the life of the enchanting and intriguing Catherine of Aragon who became the first wife of King Henry VIII. It explores her journey from being a young Spanish princess to ultimately becoming the queen of England. The series emanates from the brilliant literary works of Philippa Gregory and serves as a sequel to "The White Queen" and "The White Princess", which were similarly based on historical figures and events from the British royal lineage. As a compelling tapestry of royal court life, political intrigue, and personal dramas, "The Spanish Princess" manages to stand tall among its predecessors. In the story, Catherine, played adeptly by Charlotte Hope, is represented as a bold, spirited, and passionate woman who leaves her home and her beloved mother - Queen Isabella of Spain, to embark on a journey to England. She is promised in marriage to Arthur, the Prince of Wales, fueling her belief that it's her destiny to become the queen of England. The series takes this historical premise and weaves a compelling narrative around it, particularly focusing on Catherine's early years. Alongside Catherine, the show also centers the limelight on a vibrant ensemble of supporting characters, including her ladies-in-waiting, Lina and Rosa, both Moorish Catholics from Spain who face their own struggles and romances in a foreign land. "The Spanish Princess" seeks to tell a story that has often been overshadowed or diluted in other portrayals of this well-known historic age. It gives the audience a different perspective of these historical events, illustrating Catherine as an independent, ambitious young woman, wrestling and persevering through the norms and expectations of the Tudor court. The cinematography and setting of the series are impeccable with magnificent English palaces, lush landscapes, and detailed period costumes which bring the 16th-century world to life. Its representation of the Tudor court feels authentic and inviting, with sumptuous feasts, ornate costumes, and the elaborate social rituals of the era. One of the unique selling points of the show is its effort to address issues of race and class that were significant during the period but have often been glossed over in other series of similar genre. The experiences of Catherine's ladies-in-waiting Lina and Rosa, black women in a predominantly white nation, are explored fully, showcasing their individual stories about navigating their new lives. Another strength of the series is its exploration of womanhood and power dynamics. Women in "The Spanish Princess" are not simply side characters or victims of their circumstances. They are allowed to explore their authority, their lovers, their ambitions, and their manipulations - they are active participants and influencers in the unfolding story, adding multiple layers to the narrative. Although the show is a historical drama, "The Spanish Princess" is not a documentary and it does not claim to be historically accurate. While it is based on real historical events and figures, it should not be taken as a factual representation of history. Instead, the show offers an engaging and imaginative interpretation of the past, ripe with strong characters, intriguing plots, and impressive production values. "The Spanish Princess" with its dramatic narrative, sweeping visuals, and thought-provoking storytelling, does more than just recounting history. It offers a panoramic view of a pivotal era in English history through the lens of an unforgettable queen and the women around her. Whether audiences are Tudor history buffs or simply fans of vivid storytelling and commendable performances, "The Spanish Princess" offers an enthralling viewing experience, showcasing a different side of a story that many thought they knew.
The Spanish Princess is a series categorized as a . Spanning 2 seasons with a total of 16 episodes, the show debuted on 2019. The series has earned a moderate reviews from both critics and viewers. The IMDb score stands at 6.9.
How to Watch The Spanish Princess
How can I watch The Spanish Princess online? The Spanish Princess is available on Starz with seasons and full episodes. You can also watch The Spanish Princess on demand at Hulu Plus, Amazon Prime, Apple TV Channels, Philo, Starz, Apple TV, Amazon, Vudu online.
Cast
Laura Carmichael, Aaron Cobham, Charlotte Hope

Stream shows like The Spanish Princess