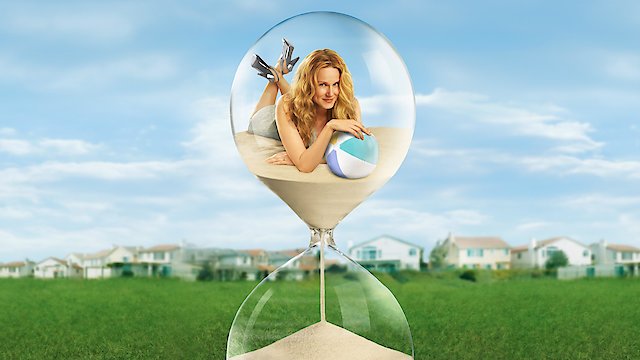 Where to Watch The Big C
In the series finale, Adam takes everyone by surprise when he fulfils one of Cathy's wishes. Cathy's estranged Dad visits her.
Watch The Big C Season 4 Episode 4 Now
Dr. Sherman visits Cathy at hospice, who is experiencing problems with her new room-mate. Adam confronts Paul about his parenting and Andrea seeks inspiration from Cathy.
Watch The Big C Season 4 Episode 3 Now
2
You Can't Take It With You
Sean feels encouraged to donate to charity. Paul is upset with Cathy when she signs him up on an online dating service.
Watch The Big C Season 4 Episode 2 Now
In the season 4 premiere, Cathy makes preparations for Adam's sixteenth birthday party. Andrea is having a hard time adjusting with her new roommate at fashion school.
Watch The Big C Season 4 Episode 1 Now

The Big C is a dark comedy-drama television series that aired for four seasons on Showtime from 2010 to 2013. The award-winning series stars Laura Linney in the central role, with an ensemble cast including Oliver Platt, John Benjamin Hickey, Gabriel Basso, Phyllis Somerville, and Gabourey Sidibe, among others. The show, hailed for its thoughtful blend of humor, emotion, and sharp social commentary, tackles an intense subject often avoided in both casual conversation and mainstream media, the life and struggles of a person with cancer. Laura Linney stars as Cathy Jamison, a reserved, Cincinnati-suburb high school teacher who shakes up her life and relationships when she's diagnosed with stage four melanoma. Brought down to earth by this fatal disease, Cathy turns the diagnosis into an opportunity to live like she never has before. What makes Cathy's character extraordinary is her refusal to see herself as a victim, choosing instead to confront her predicament with bravery, humor, and unwavering optimism. Oliver Platt delivers an excellent performance as Paul Jamison, Cathy's childish, yet lovable husband, who navigates the turbulence in their relationship just as Cathy begins to live more spontaneously. Their son, Adam, played by Gabriel Basso, encapsulates the average teenager, grappling with typical adolescent issues amidst the family's life-altering circumstances. John Benjamin Hickey brings a unique charm to the show as Sean Tolkey, Cathy's homeless, environmentalist brother. He offers comic relief and moments of profound kinship. Phyllis Somerville adds an intriguing touch of eccentricity as Marlene, Cathy's cantankerous neighbour. Finally, Gabourey Sidibe shines in her role as Cathy's outspoken, tough-to-crack student, Andrea. The Big C is not solely a show about cancer; it is a depictive narrative considering life's absurdity and unpredictability. It focuses on how Cathy's diagnosis affects those around her, especially her family, forcing them to redefine their relationships and reassess their lives. Beyond its leading cast, the show features an array of guest performances by prestigious actors like Cynthia Nixon, Idris Elba, Liam Neeson, Parker Posey, and Alan Alda, who enrich the narrative scope and provide intricate subplots. The narrative walks a delicate line of shattering the cliched portrayal of cancer sufferers as self-pitying victims. The outstanding writing, alongside Linney's sensitive interpretation of the character, emphasizes the core message – when facing death, we learn what it means to live. The series illuminates the authentic response to the tragic anomaly of life: laughter. Linney's Cathy is not the only one trying to make sense of life, death, and everything in between. Other characters in the show are also looking for answers. Paul, her husband, struggles with a midlife crisis amid the pressures of his wife's illness. Adam, their son, tries to navigate the tricky terrain of adolescence amid a household filled with confusion and the constant threat of loss. Each character's story, while connected to the central plot, has a distinct arc and lends depth to the series. The Big C, besides its treatise on the human condition, manages to maintain a lightheartedness throughout its run. While the subject matter is heavy, the writers infuse the script with just the right amount of humor, making the series accessible and engaging. It pushes the boundaries of conventional television by exploring incredibly powerful themes such as identity, mortality, and hope, with a gentle sense of comedy. Showtime's The Big C does not fear to tread into uncharted territories, daring to explore somber themes, thereby making some delicate social commentaries. The series received high praise for its gritty storytelling, the cast's remarkable performances, and its unique blend of humor and tragedy. Despite or perhaps because of its dark themes, The Big C resonates with viewers, shedding light on the human spirit's resilience in the face of adversity. In summary, The Big C beautifully encapsulates life's fleeting nature and the importance of savoring every moment, even in the face of imminent demise. With stellar performances, especially by Laura Linney, this Showtime series is a poignant and noteworthy narrative that explores a difficult topic with humor, depth, and sensitivity.
The Big C is a series categorized as a canceled. Spanning 4 seasons with a total of 41 episodes, the show debuted on 2010. The series has earned a mostly positive reviews from both critics and viewers. The IMDb score stands at 8.1.
How to Watch The Big C
How can I watch The Big C online? The Big C is available on Showtime with seasons and full episodes. You can also watch The Big C on demand at Apple TV, Amazon, Google Play, Microsoft Movies & TV, Vudu online.
Cast
Oliver Platt, Laura Linney, Idris Elba, Brian Cox, Cynthia Nixon, John Benjamin Hickey, Phyllis Somerville, Simon Kassianides, Reid Scott, Gabourey Sidibe, Gabriel Basso, Liam Neeson, Hugh Dancy, Alan Alda, Brandon J. Dirden

Similar Shows like The Big C