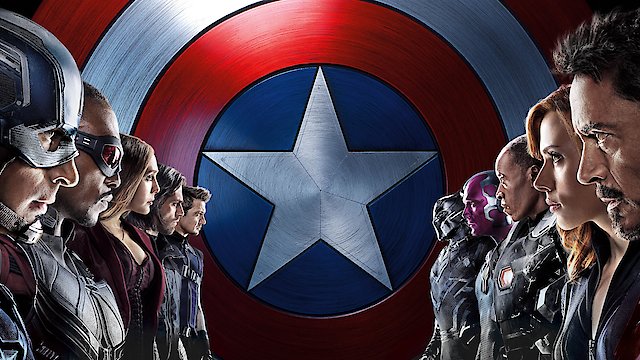 Captain America: Civil War

Where to Watch Captain America: Civil War

Title: Captain America: Civil War Captain America: Civil War is a 2016 American superhero film produced by Marvel Studios, directed by Anthony and Joe Russo. It is the 13th film in the Marvel Cinematic Universe (MCU) and features a superstar cast that includes Chris Evans, Robert Downey Jr., and Scarlett Johansson, with a plethora of other recognizable actors and characters from the MCU. The film centers on Captain America, played skillfully by Chris Evans. Captain America, also known as Steve Rogers, is a World War II veteran who has been enhanced to the peak of human ability by an experimental serum. This character is substantial, born from a place of honor and duty, always striving to stand for nationhood, freedom, justice, and the "American way." Robert Downey Jr., reprises his role as Tony Stark, or Iron Man, the billionaire industrialist with a suit of powerful armor he designed himself. Downey adds layers of complexity to the character of Stark that make him relatable, charming, and tragically flawed. Scarlett Johansson returns as Natasha Romanoff, alias Black Widow. With a past shrouded in secrecy, this elite spy acts as the moral compass for the rest of the team, often grappling with her loyalties and the repercussions of her actions. Captain America: Civil War explores a series of unfortunate incidents caused by superheroes across the globe, which leads to enormous collateral damage. The international community, led by the United Nations, seeks to regulate all superhuman activity, which divides the influential group of Marvel Superheroes. This new directive splits the team into two factions, one led by Steve Rogers (Captain America), who is against the bill due to his views on freedom and fear of governmental control. The other side is led by Tony Stark (Iron Man) who, due to past experiences and the weight of responsibility, supports regulation and supervision of the Avengers. As the title suggests, this movie delves into socio-political themes as it touches on the broad concepts of freedom, responsibility, and the price of safety in an uncertain world. It raises thoughtful questions about how much power should rest in the hands of a few, even if they are supposedly the "good guys." It explores the ethics of unchecked power and frames it in a world of individuals with super abilities. The narrative of the film is tightly woven, with a balance of action-packed sequences and poignant dialogue scenes. The story intelligently adds depth to all characters, resulting in emotional stakes that make the epic showdowns even more impactful. The heroes are seen not just as comrades, but as friends, adding layers to their conflict and making the divide even more profound. Directors Anthony and Joe Russo deliver a film that cleverly balances an ensemble of characters, ensuring each gets their moment to shine. The choreography of action sequences is stunningly executed, and the directors utilize the advanced visual effects better than anywhere previously seen in the MCU. The film's score, composed by Henry Jackman, enhances the movie's dramatic scenes and complements the heart-racing action sequences. Moreover, the film expertly uses humor in the narrative, with light-hearted banter and comic moments that provide necessary brevity amid the escalating tensions. This is a trademark MCU approach to superhero movies, ensuring that even amidst chaos and devastation, an underlying theme of hope continues to shine through, reminding audiences that superheroes are, after all, human, too. Captain America: Civil War is a superhero film that carries weight. It sets up a pivotal turn in the Marvel Ciniverse while maintaining its standalone movie substance. It's intelligent, action-packed, emotionally engaging, and as ever in the Marvel fashion, fun. The film pushes boundaries by exploring its lead characters' complexities and personal differences, deepening the viewers' connection with them and setting new standards for superhero films. It is not just a war between superheroes; it's a battle of ideologies, responsibilities, and loyalties.
Captain America: Civil War is a Adventure, Action, Science Fiction movie released in 2016. It has a runtime of . Critics and viewers have rated it moderate reviews, with an IMDb score of 7.8. It also holds a MetaScore of 75.
How to Watch Captain America: Civil War
Where can I stream Captain America: Civil War movie online? Captain America: Civil War is available to watch and stream, buy on demand, download at Disney+, Sling, TNT, Apple TV, Amazon, Google Play, Vudu. Some platforms allow you to rent Captain America: Civil War for a limited time or purchase the movie for downloading.


Director
Anthony Russo, Joe Russo
Stars
Chris Evans, Robert Downey, Jr., Scarlett Johansson, Sebastian Stan, Anthony Mackie, Emily VanCamp, Don Cheadle, Jeremy Renner, Chadwick Boseman, Paul Bettany, Elizabeth Olsen, Paul Rudd, Frank Grillo, Daniel Brühl, William Hurt
Genres
Adventure, Action, Science Fiction

Stream movies like Captain America: Civil War
Also directed by Anthony Russo, Joe Russo
Also starring Chris Evans
Also starring Robert Downey Jr.
Watch movies on Apple TV+