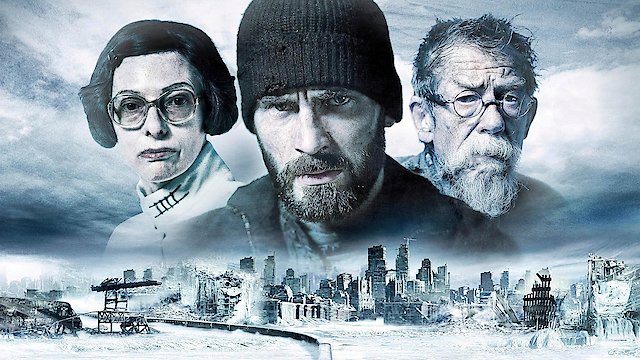 Where to Watch Snowpiercer

In 2013, visionary director Bong Joon Ho, known for movies like "Parasite" and "The Host," coupled with screenwriter Kelly Masterson, created a unique and thought-provoking film titled Snowpiercer. Appropriately falling under the genres of Action, Drama, and Science Fiction, Snowpiercer features an impressive multinational cast that includes highly talented actors like Chris Evans, known globally for his role as Captain America, Tilda Swinton, Jamie Bell, and Song Kang-Ho. So, are you all set to dive into a chilling ride into the unknown? The plot of Snowpiercer is set against the backdrop of a frozen, post-apocalyptic world, straddling the delicate line between survival and morality. Our home planet Earth has turned into a frozen wasteland due to a failed climate experiment. The only remaining survivors are those lucky enough to board the Snowpiercer - a train that circuits the globe, powered by a perpetual-motion engine. Herein lies the essence of Snowpiercer: a riveting tale of rebellion, class warfare, and the desperate struggle for survival amidst a never-ending ice age. Just as Earth's frosty environment forms the body of this movie, the Snowpiercer train, divided into different compartments, forms its soul. The train's structure forms a tangible manifestation of the social hierarchy among survivors - perfectly aligned with the film's thematic focus on class inequalities and social injustice. The affluent upper class resides in the front end, enjoying the fruits of luxury and safety, while the impoverished lower class suffers in the tail end, living in squalid conditions, oppressed and exploited. This disparity is diligently portrayed through the eyes of Curtis, a man from the ghetto-like tail section of the train, played impressively by Chris Evans. His performance presents a stark contrast to his superhero roles, as he takes us on an emotional journey full of anger, sadness, and determination. Curtis's resolve to spur a revolution and lead his fellow tail passengers to the front sets the motion for the movie's narrative. Alongside Curtis, we encounter characters like Edgar (Jamie Bell), Curtis's trusted sidekick, and Mason (Tilda Swinton), a troubling presence from the front end, who bring added depth and drama to the film. This visually spectacular and metaphor-rich journey bristles with tension and intrigue as the tail-enders fight their way to the front, encountering various obstacles and revelations that make the viewers question the principles of right and wrong. The intense action scenes are brilliantly designed and injected throughout the film, providing the necessary adrenaline rush and driving the narrative forward. For lovers of tight, penetrating storytelling and electrifying action, Snowpiercer is a true feast. Moreover, the visual contrast presented within the train itself is awe-inspiring. From the grimy, desperate confines of the tail section to the startling opulence of the front, the film provides a visual treat that highlights the disparity and injustice in its stark, brutal honesty. Running deeper than the movie's eye-catching visuals and pulsating action is a sharp, often discomforting commentary about class disparities, social injustice, and the human condition. It is an indubitable tour de force from Bong Joon Ho that presents an incisive look into the societal orders we subscribe to, as well as the lengths we are willing to go to maintain or topple them. Evolving into more than just an action-packed adventure, Snowpiercer is an intellectual exploration of the human spirit, morality, and survival. The moving performances of the cast, striking imagery, and thought-provoking subtext make the movie stand out as a compelling work of art. Chris Evans's emotional and gritty performance films demonstrates his versatility as an actor, while Bong Joon Ho's engaging storytelling and masterful direction make Snowpiercer a must-watch for all movie buffs. In conclusion, Snowpiercer not only entertains but also leaves its audience contemplating long after the credits roll, thanks to its atmospheric setting, intriguing character development, gripping performances, and deep-seated commentary on societal structures. Prepare to get onboard for a grim, tense, and thought-provoking journey on the Snowpiercer that will challenge your notions about humanity and society.
Snowpiercer is a Action, Science Fiction, Drama movie released in 2014. It has a runtime of 125 min.. Critics and viewers have rated it moderate reviews, with an IMDb score of 7.1. It also holds a MetaScore of 84.
How to Watch Snowpiercer
Where can I stream Snowpiercer movie online? Snowpiercer is available to watch and stream, buy on demand, download at Hulu Plus, Amazon Prime, Apple TV, Amazon, Google Play, Microsoft Movies & TV, Vudu. Some platforms allow you to rent Snowpiercer for a limited time or purchase the movie for downloading.


Stars
Chris Evans, Kang-ho Song, Go Ah-sung, Jamie Bell, Alison Pill, John Hurt, Tilda Swinton, Octavia Spencer, Ed Harris
Genres
Action, Science Fiction, Drama

Stream movies like Snowpiercer
Also starring Chris Evans
Watch movies on Apple TV+