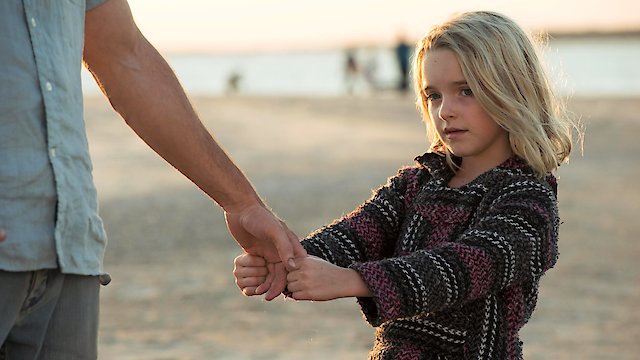 Where to Watch Gifted

Gifted is a heartwarming drama released in 2017, starring Chris Evans, Mckenna Grace, and Lindsay Duncan. Evans, best known for his superhero roles, deviates from his popular persona to deliver an affecting performance as a devoted uncle, showcasing his wide-ranging acting capabilities. Meanwhile, young talent Mckenna Grace shines in her role as a child prodigy, drawing audiences in with a genuine and emotionally-charged performance. Lindsay Duncan, as the grandmother, completes the main cast with her compelling portrayal of a character torn between what she perceives affection and her ambitious foresight. Directed by Marc Webb, known for notable works like "500 Days of Summer" and "The Amazing Spider-Man", Gifted takes a impressive plunge into the drama genre. Webb masterfully uses this cinematic canvas to paint a beautiful picture of family ties, the responsibility of raising a genius, and the burdens that come with it. Notably, the director doesn't shy away from mingling lighthearted humor with profound emotions, turning this film into a unique blend of laughter, tears, and relentless authenticity. Despite the film having a considerable focus on the intellectual abilities of a bright young girl, it never feels too burdensome or heavy to the viewers. It's an emotional journey that carefully navigates through the complexities of giftedness, and its impact on a child's social and emotional well-being. Further, Webb uses his directorial prowess to amplify these aspects without undermining the simplicity and the raw connections of a non-traditional family. In Gifted, Chris Evans portrays Frank Adler, a boat mechanic living in Florida with his niece, Mary, who shows extraordinary mathematical capabilities. Evans' acting embodies the conflict of a man tasked with raising a young prodigy and wanting to ensure a normal life for her. His portrayal of Frank is charming and witty, but also deeply moving and sentimental. His love and care for Mary are tangible, enduring, and beautifully depicted. Mckenna Grace, despite her young age, offers an outstanding portrayal of Mary Adler. Mary is a child prodigy possibly destined for great things, but she is also just a little girl who seeks normality in an extraordinary life. Grace successfully manages to portray the balance between Mary's superior intellect and her need to be a regular child. Her authentic performance further amplifies the essence of Gifted, resting her character comfortably between genius and innocence. Lindsay Duncan plays the role of Evelyn, the ambitious and overbearing grandmother. Duncan's controlled performance brilliantly captures a woman torn between her long-neglected motherhood and her desire for her granddaughter to reach the pinnacles of academic success. Her stern demeanor and resultant coldness create a vibrant contrast with the warmth and simplicity that Frank and Mary share. Gifted also boasts a supporting cast that includes the reputable Octavia Spencer, who delivers a memorable performance. The cinematography and the heartwarmingly sound score lend support to the emotional depth of the film. Besides the cinematic aspects, the film offers contemplative messages on child rearing, the education system, talent nurturing, and the cost of genius. Some of these might provoke viewers to discuss and reflect upon long after the movie ends. A number of scenes particularly stand out for their combination of compelling performances, smart dialogue, and Webb's sensitive direction. The motion picture also includes several humorous exchanges that superbly contrast and ease the dramatic tension of the film's main narrative. Gifted, more than just a movie about a math prodigy, is a heartfelt exploration of family, childhood, and the price of brilliance. It doesn't rely heavily on cliched drama or melodrama to touch the viewers. Instead, it channels its charm through simple, everyday interactions and the raw relationships between its characters. Gifted is a testament to the old adage - sometimes, less is indeed more. In conclusion, Gifted is an engaging drama that thoughtfully reflects on the complexities of raising a prodigy and the inherent challenges posed by extraordinary talent. It's a film that will appeal to a wide spectrum of viewers with its blend of warm humor, emotional depth, and a poignant narrative.
Gifted is a Drama, Comedy movie released in 2017. It has a runtime of 101 min.. Critics and viewers have rated it moderate reviews, with an IMDb score of 7.6. It also holds a MetaScore of 60.
How to Watch Gifted
Where can I stream Gifted movie online? Gifted is available to watch and stream, buy on demand, download at Apple TV, Amazon, Google Play, YouTube VOD, Vudu. Some platforms allow you to rent Gifted for a limited time or purchase the movie for downloading.


Stars
Chris Evans, Mckenna Grace, Lindsay Duncan, Jenny Slate, Octavia Spencer

Stream movies like Gifted
Also directed by Marc Webb
Also starring Chris Evans
Also starring Mckenna Grace
Watch movies on Apple TV+