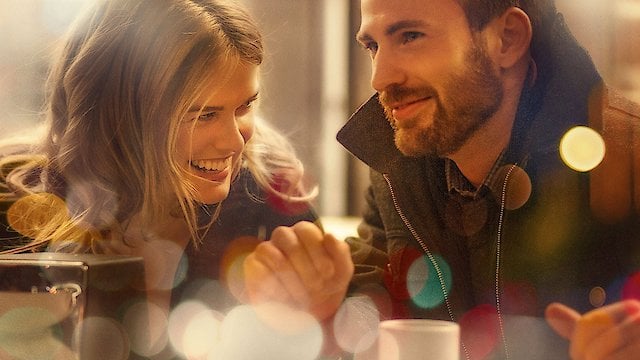 Where to Watch Before We Go

Before We Go is a heartwarming drama and romance film first released in 2014 under the masterful direction of Chris Evans, who also plays the central role in the film. This movie treads the thin line between chance meetings and destiny. It focuses on the surprise interactions of two individuals who could not be more opposite yet find a deep connection in one another's presence. The film adeptly captures the humanness of the characters, making them real, relatable, and engaging. The lead actor, Chris Evans' performance as Nick Vaughan, a jazz trumpeter, provides a humble and charming persona that vastly differs from his tough heroic aspect in other entries of his career. Nick finds himself meandering the streets of New York during the early hours, wrestling his own ghosts from the past. His character is a portrait of a man grappling with his past choices and future uncertainties. Evans expertly channels the vulnerability and depth his role required, gracefully portraying a man caught in the liminality of life's great choices. His co-star Alice Eve, known for her roles in Star Trek into Darkness and She's Out of My League, portrays Brooke Dalton, a harried woman racing against time and Mercer Street's darkened lanes. Eve brilliantly enacts the facets of a woman closed off from the world, concealing her own personal travails, slowly letting the layers peel off as the night progresses. Brooke Dalton, faced with potential disaster, finds her evening taking an unexpected turn when she encounters Nick. The movie is about their chance encounter, leading them into an evening filled with expeditions around the city that never sleeps, New York. On this single and unpredicted night, they embark on an interesting journey that begins as an effort by Nick to help Brooke find her lost purse. Tied by circumstances and time, they divulge their fears, passions, and life stories to each other. The enriching dialogue propels Before We Go, with its share of laughable moments, soulful exchanges, and silences that talk louder than words. Many elements combine to create a movie that is both entertaining to watch and profound in meaning. The powerful chemistry between the lead pair is tangible and it keeps pulling viewers further into their journey, allowing them to ride the ebb and flow of their rapport. Emma Fitzpatrick offers a strong supporting role, enhancing the surrounding premise, and her work subtly contributes to painting a full picture of the city and its characters. The movie outlines different engagements along the city streets, involving several minor characters, which not only emphasize the main duo's development but also make the city an inherent part of the film, adding another layer to the storytelling. One of the finest details of 'Before We Go' lies in its exceptional exploration of New York's enchanting nighttime allure. Cinematic shots of darkened lanes, under the city's soft neon glow, create an idyllic backdrop to this romantic storyline. The city becomes a silent catalyst in Brooke and Nick's evolving relationship and life-altering decisions. The film also has a carefully tailored soundtrack embracing jazz, indie and contemporary numbers that flawlessly blends with the narrative, enhancing the emotive scenes and providing a rhythmic undercurrent to this emotionally charged movie. Before We Go is a charming story of human connection, chance encounters, and timely intervention, exploring the theme of life's what-ifs. It stands as a testament to the unexpected ways people come into our lives and leave an indelible print on it. It's a gentle reminder of how new experiences and empathy can open doors to understanding oneself and others better, even during a chance encounter that all began on a cold, lonely night at the Grand Central Terminal. In the end, Before We Go isn't just a romantic film about a man and a woman who spend a night together in New York. It's also a beautifully told narrative that everyone can relate to about missed opportunities, second chances, and the tiny moments that ultimately add up to shape our lives. The film leaves viewers with the incredible realization that sometimes, it's the unexpected twists and turns of life's journey that steer us right where we need to be. It's a must-watch for lovers of the romance genre, but it also transcends this genre in its narrative depth, character development, and emotional resonance.
Before We Go is a Comedy, Drama, Romance movie released in 2015. It has a runtime of 89 min.. Critics and viewers have rated it moderate reviews, with an IMDb score of 6.8. It also holds a MetaScore of 31.
How to Watch Before We Go
Where can I stream Before We Go movie online? Before We Go is available to watch and stream, buy on demand, download at Amazon Prime, The Roku Channel Free, Pluto TV, Tubi TV, The Roku Channel, Vudu Free, Apple TV, Amazon, Google Play, Vudu. Some platforms allow you to rent Before We Go for a limited time or purchase the movie for downloading.


Stars
Chris Evans, Alice Eve, Mark Kassen
Genres
Comedy, Drama, Romance

Stream movies like Before We Go
Also starring Chris Evans
Watch movies on Apple TV+