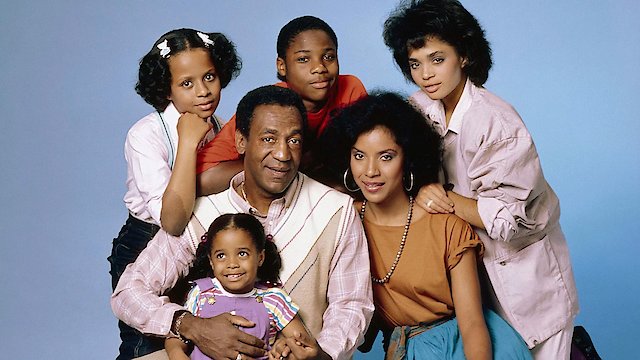 Where to Watch The Cosby Show
In the second part of the two part series finale of The Cosby Show, a lot of things are happening. Denise surprises everyone by calling to announce that she's pregnant.
Watch The Cosby Show Season 8 Episode 25 Now
In this first part of the two part series finale, Theo prepares to graduate from college, and even though each graduate is only supposed to get two tickets, he manages to get ten extras. Vanessa shows up with Dabnis, who she's bringing as her guest, but claims that they are only friends.
Watch The Cosby Show Season 8 Episode 24 Now
23
Some Gifts Aren't Deductible
Cliff is upset that he can't claim most of the people that have lived in his house on his taxes. Sondra and Elvin have their own income, Denise and Martin have claimed Olivia, and Clair doesn't want to claim Pam, even though they can because she says that she wouldn't feel right about it.
Watch The Cosby Show Season 8 Episode 23 Now
22
You Can't Stop the Music
Cliff is excited about getting a chance to meet some of his favorite musicians when he and Clair got to a radio station live performance which is part of the Pan-American Music Festival. Meanwhile, Kenny has problems when he babysits Olivia, and she eventually leaves him so worn out that he can hardly stay awake.
Watch The Cosby Show Season 8 Episode 22 Now
Cliff and Clair suggest that Sondra and Elvin look to someone else when they inform Cliff and Clair that they are in the running to become the twins' legal guardians in case Sondra or Elvin passes away. They then turn to Theo, but become concerned by the fact that he's still in school, and the fact that their assets do not leave Theo enough money to support the kids.
Watch The Cosby Show Season 8 Episode 21 Now
Clair plans a retirement dinner for her old college philosophy professor, Professor Capel, with a few of her college friends. They remember Professor Capel as a woman who was stimulating and extremely challenging, but also had extremely high expectations for all of her students.
Watch The Cosby Show Season 8 Episode 20 Now
19
Cliff and Theo Come Clean
Cliff is happy when Theo decides to decline the job offer and go to graduate school because he didn't want Theo to move so far away. Later, at the community center, Eugene finds a wallet that has $600 in it.
Watch The Cosby Show Season 8 Episode 19 Now
Sondra and Elvin are excited as they prepare for their housewarming party, but are upset when they have to move it to the Huxtable house because of a faulty furnace. This of course doesn't make Cliff happy, but he cheers up when Russell comes over to report that Dabnis and Vanessa have set a wedding date.
Watch The Cosby Show Season 8 Episode 18 Now
While Sondra and Elvin are moving into their new house in New Jersey, they ask Cliff to watch the twins. Cliff ends up breaking the grandfather clock in the living room while playing hide-and-seek with the twins after they wouldn't let him take a nap.
Watch The Cosby Show Season 8 Episode 17 Now
While Clair is away at a law conference in Washington, D.C., everyone is expecting him to follow in his normal path of pigging-out on junk food. Cliff surprises them though by eating very healthy meals. Meanwhile, when Rudy, Susan, and Danielle find out that everyone is taking a cab instead of being driven by their parents to the school dance, they decide they want to stand out by taking the subway. But Cliff won't allow this until Pam and Charmaine agree to ride both ways with them while they are seeing a movie. After they leave, Sondra stops by to check on Cliff just as a delivery man shows up with pizza, buffalo wings, and ice cream. He's still intent on eating the fatty food until he receives a call from Clair and she talks to him about trust causing him to feel guilty.
Watch The Cosby Show Season 8 Episode 16 Now
15
Bring Me the Lip Gloss of Deirdre Arpelle
While Pam fills in for Dr. Huxtable's assistant on a Saturday, one of his patients, Mrs. Minnifield, ends up giving birth in a cab after she ignores his instructions and heads for the hospital too late. Meanwhile, Rudy becomes jealous when Kenny shows up with a girl named Deirdre to work on a group project with her and Stanley. But Rudy soon stops being jealous when she feels that Kenny made up the whole thing just to try and get to her. Kenny begins to feel bad after he learns that Deirdre has actually liked him for a long time. He eventually convinces both Rudy and Deirdre to forgive him, and they agree to go on double dates sometime.
Watch The Cosby Show Season 8 Episode 15 Now
Pam's old babysitter, Mrs. Whitaker, decides to bring some of her friends along with her on her weekly trip to the market with Pam on Saturday.
Watch The Cosby Show Season 8 Episode 14 Now
After Theo gets accepted to graduate school, Cliff and Clair are ecstatic and agree to continue to pay his tuition. Later, Theo and a friend go to a corporation's recruiting dinner just so they can fill up on free food, but a surprise comes when Theo is offered a job interview by an executive who likes his off-hand comments about the company's philosophy.
Watch The Cosby Show Season 8 Episode 13 Now
Pam, Rudy, and Olivia become depressed when Clair spends the whole day in her new room after Cliff surprises her by finishing it early. The girls initially claim that they need Clair's help to bake the Christmas cookies, but then admit that the cookies are just more fun to make with Clair.
Watch The Cosby Show Season 8 Episode 12 Now
Dabnis confronts Vanessa about her being reluctant to set a wedding date after she runs home to Cliff and Clair's house. Dabnis wonders why she is pushing him away when she was the one to pursue him in the first place.
Watch The Cosby Show Season 8 Episode 11 Now
10
Olivia Comes Out of the Closet
While Miriam Makeba, a famous singer, is over visiting at the Huxtable house, Olivia disappeared. Everyone begins to search the house frantically for her, but Miriam is eventually the one who finds her hiding in a closet.
Watch The Cosby Show Season 8 Episode 10 Now
After Theo convinces Cliff to teach a class for men only at the community center, the students misinterpret his intentions when Cliff brings Olivia's doll to the class by thinking that he will teach on sex education. The conversation eventually gets turned around to the young teen boys who are already fathers, and want to support their children, but don't want to get stuck with minimum wage jobs where they are treated like garbage.
Watch The Cosby Show Season 8 Episode 9 Now
Cliff and his neighbor, Jeffrey, chaperon Olivia and her classmates on a field trip. Meanwhile, Theo decides to put messages on T-Shirts and sell them at street fairs as a fundraiser for the community center, but is upset after he thinks that he got a great deal on the shirts, just to discover that they don't have neck holes.
Watch The Cosby Show Season 8 Episode 8 Now
When Russell finds out about Vanessa's engagement through a friend, who wrongly reports that Dabnis is 45, he and Clair's mother, Carrie, storm over and grill Dabnis in an outrage while they are visiting. Dabnis clears up the issue of age by telling them that Russell's friend always gets him and his older brother mixed up.
Watch The Cosby Show Season 8 Episode 7 Now
6
It's Apparent to Everyone
Cliff and Clair start to get annoyed by Sondra and Elvin always letting the twins run around the house and mess it up. But every time they try to put a stop to the situation, Sondra and Elvin use the twins to put a guilt trip on them.
Watch The Cosby Show Season 8 Episode 6 Now
5
Warning: A Double-Lit Candle Can Cause a Meltdown
In order to go to a club called The Exchange, and possibly win a dance with JT Freeze, Rudy tells Cliff and Clair that she is going to a Bible study, and makes no mention that you are supposed to be over 16 to get in. When Cliff and Clair learn of her deception from Lance, Charmaine, and Pam, they send them to spy on Rudy in disguises.
Watch The Cosby Show Season 8 Episode 5 Now
Pam applies to all of the same colleges as Charmaine in the hopes that they will be able to stay together. But Pam, Charmaine, and her guidance counselor all have their doubts that her grades are up to par with the college's academic standards.
Watch The Cosby Show Season 8 Episode 4 Now
While in a parent-teacher conference, Theo develops a mutual attraction with one of his student's parent. When she invites him out for coffee, he declines stating that it wouldn't be in the best interest for the child.
Watch The Cosby Show Season 8 Episode 3 Now
2
There's No Place Like This Home
Clair is surprised when Cliff shows her plans to add on a soundproof room to the house where she can escape the children. Cliff and Clair have co-signed a loan for Sondra and Elvin to get their first home.
Watch The Cosby Show Season 8 Episode 2 Now
Vanessa shocks Cliff and Clair by bringing home her fiance, Dabnis, who she has been engaged to for six months without telling either of them. Cliff and Clair are not happy at all, but reluctantly invite him to dinner.
Watch The Cosby Show Season 8 Episode 1 Now

The Cosby Show is an American television sitcom that aired on NBC from September 1984 to April 1992. The highly acclaimed series ran for a total of eight seasons, capturing the hearts of millions of viewers worldwide. The Cosby Show is centered around the Huxtables, an upper-middle-class African American family living in Brooklyn, New York. It is a lighthearted and often humorous portrayal of a tight-knit family, which stood as a refreshing contrast to the struggles and hostility often showcased in media portrayals of African American families during that period. The sitcom's main character is Dr. Heathcliff "Cliff" Huxtable, portrayed by legendary comedian and actor, Bill Cosby. Dr. Huxtable is an obstetrician who works from a home office, while his wife Clair, played by the talented Phylicia Rashad, is a successful attorney. The dynamic between these two main characters brings a diverse range of entertaining scenarios to the show, proving that successful, professional parents can also maintain a happy, loving home environment. One of the show's key successes lies in its portrayal of the Huxtable children. Each character brings a unique and compelling storyline to the show, making for a diverse and multifaceted viewing experience. Eldest daughter Sondra, played by Sabrina Le Beauf, brings mature, college-aged dilemmas to the table, while the second eldest child, Denise (Lisa Bonet), provides drama and comic relief with her artistic, bohemian attitude. The only son, Theo, played by Malcolm-Jamal Warner, epitomizes the struggles and triumphs typical of a teenage boy. Vanessa, the fourth child, portrayed by Tempestt Bledsoe, carries the burden and perks of being the middle child with complexity and charm. The youngest, Rudy, played by Keshia Knight Pulliam, is the adorable, mischievous little girl that keeps the family on their toes. Amazingly, during its run, the series also introduced one more beloved character, Olivia Kendell, played by future superstar Raven-Symoné. Raven's inclusion added an energetic and enthusiastic element to the show, complementing the other, more mature, characters perfectly. The Cosby Show is undeniably innovative in its display of an upper-middle-class African American family. This situational comedy beautifully blends elements of family bonding, love, humor, and life lessons, creating a heartwarming viewing experience for all types of audiences. More importantly, it smashed numerous stereotypes surrounding African American families, emphasizing education, professional success, and a stable family unit. The series keeps viewers invested by addressing a wide range of social issues, like dyslexia, teenage pregnancy, and substance abuse, in a thoughtful and respectful manner. Though sensitively handled, these discussions were rarely seen on mainstream TV during the time, marking The Cosby Show as a progressive, groundbreaking series. Delving deeper into the character development, it is evident that each character is crafted thoughtfully, and their interactions with each other seem real and natural. The show develops a highly engaging narrative, and audiences watch the characters grow and evolve with each passing season. To complete the package, the show also boasts a memorable theme tune and occasionally features numerous musical performances which add an enjoyable flavor to each episode, giving it a distinctive charm. The on-screen chemistry of the ensemble cast was exceptional and is cited as one of the reasons for the show's enduring popularity. Geoffrey Owens also plays a recurring role as Elvin Tibideaux, Sondra's boyfriend turned husband. His character brought a different dynamic to the show by challenging the traditional gender roles in a marriage. The addition of Elvin provides the viewer with comedic relief as well as important conversations about gender stereotypes and patriarchy. In conclusion, The Cosby Show, in its eight-year run, set a new standard for American sitcoms. It was not just a television show but rather an uplifting depiction of a loving family that millions of people could relate to. It played a pivotal role in changing perceptions, breaking stereotypes, and bridging gaps. The Cosby Show's legacy remains as strong today as during its original run, and it will forever occupy a shining spot in the annals of television history.
The Cosby Show is a series categorized as a canceled. Spanning 8 seasons with a total of 202 episodes, the show debuted on 1984. The series has earned a moderate reviews from both critics and viewers. The IMDb score stands at 7.4.
How to Watch The Cosby Show
How can I watch The Cosby Show online? The Cosby Show is available on NBC with seasons and full episodes. You can also watch The Cosby Show on demand at Amazon online.
Cast
Bill Cosby, Phylicia Rashad, Malcolm-Jamal Warner, Keshia Knight Pulliam, Tempestt Bledsoe, Lisa Bonet, Sabrina Le Beauf, Erika Alexander, Geoffrey Owens, Joseph C. Phillips, Eileen Heckart, Raven-Symone, Earle Hyman, Deon Richmond, Lawrence Leritz

Similar Shows like The Cosby Show