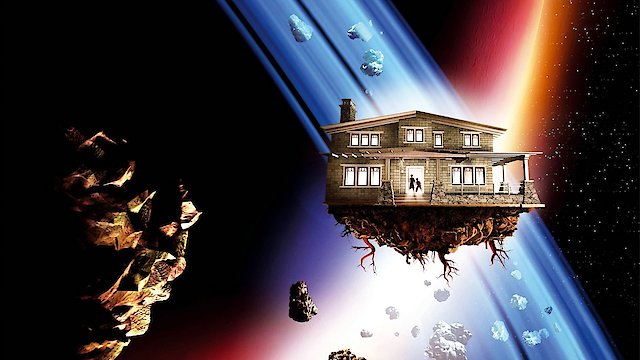 Where to Watch Zathura

Zathura: A Space Adventure, originally released in 2005, is a thrilling science fiction adventure movie directed by Jon Favreau. It features performances from well-known talents such as Josh Hutcherson, Jonah Bobo, and Dax Shepard. The film presents Hutcherson and Bobo as two bickering brothers, Walter and Danny, who stumble onto an old, peculiar board game and get sucked into a cosmic survival adventure that subsequently reignites their bond as siblings. Zathura's roots trace back to Chris Van Allsburg, a highly acclaimed children's author, known for captivating young reader's imaginations with his delightful and enchanting stories. The narrative spins a spellbinding tale that truly embodies the saying, "Be careful what you wish for". Thus, drawing inspiration from the successful family movie, Jumanji, which is also based on Van Allsburg's work, Zathura presents an allegorically similar plotline but transports us from the jungle to the depths of outer space. The plot of Zathura unfolds in the quiet suburbs where the two brothers, older Walter and younger Danny, reside. Although their ages differ only by a few years, their interests and personalities clash, forcing them into continuous disagreements and arguments. Their father tries his best to encourage healthy relations, but their bonding attempts keep ending up in quarrels. When Walter and Danny are left home alone, they come across an old, dusty board game titled 'Zathura: A Space Adventure' tucked away in the basement of the house. Their discovery marks the beginning of an unexpected journey that challenges their relationship, courage, and survival instincts. Once they start the game, they realize it's far from ordinary. Every roll of the dice leads to spectacular and dangerous cosmic events happening in real life, such as meteor showers, alien invasions, and even black holes. And, much to their horror, they learn that the game won't end – and neither will the perils – until the final turn is taken, propelling their house, and them alone in it, through the vast and perilous expanse of space. In this frantic struggle for survival, the brothers meet a mysterious stranded astronaut played by Dax Shepard. The astronaut, possessing remarkable courage, astute wisdom, and knowledge about the game, steps in to protect and guide the boys through the harrowing events of the game. Not only does he help them navigate through the colossal challenges of Zathura, but also subtly brings comic relief amidst the chaos, adding another exciting dimension to the storytelling. Zathura takes audiences on a rollercoaster ride of emotions, simultaneously invoking thrill, laughter, suspense, and heartfelt moments. The visually-stunning special effects create an almost palpable representation of a space adventure that will keep viewers, both old and young, on the edge of their seats. While parents would appreciate the movie's underlying messages about the value of family, brotherhood, and responsibility, children will be captivated by the space-faring journeys and larger-than-life alien creatures. At its heart, Zathura is more than just a sci-fi adventure. It serves as a coming-of-age tale that teaches the importance of teamwork, understanding, and respect. Off-screen, the movie allowed director Jon Favreau to demonstrate his ability to balance visually impressive sequences with touching narratives, a style he further honed in later works. Josh Hutcherson, before his fame in movies like The Hunger Games series, shows a commendable performance as a young teen grappling with rivalry and his role as an older brother. Jonah Bobo impresses with his innocent yet determined portrayal of Danny, offering a credible image of a young boy wide-eyed at the universe's dangers and wonders. Dax Shepard's character blend of mysteriousness and humour lets the narrative reveal deeper layers of plot as the movie progresses. The film has attained significant praise for maintaining its viewers' engagement by employing suspenseful space-based events, and is perfect for a family movie night. With Zathura, embark on a journey that stretches across the universe and brings out the universal themes of sibling rivalry, bravery in the face of the unknown, embracing change, and the enduring power of family love.
Zathura is a Science Fiction, Adventure, Kids & Family movie released in 2005. It has a runtime of 101. Critics and viewers have rated it moderate reviews, with an IMDb score of 6.2. It also holds a MetaScore of 67.
How to Watch Zathura
Where can I stream Zathura movie online? Zathura is available to watch and stream, buy on demand, download at Apple TV, Amazon, Google Play, YouTube VOD, Vudu. Some platforms allow you to rent Zathura for a limited time or purchase the movie for downloading.


Stars
Josh Hutcherson, Jonah Bobo, Dax Shepard, Kristen Stewart, Tim Robbins
Genres
Science Fiction, Adventure, Kids & Family

Watch movies on Apple TV+
Also directed by Jon Favreau
Also starring Josh Hutcherson