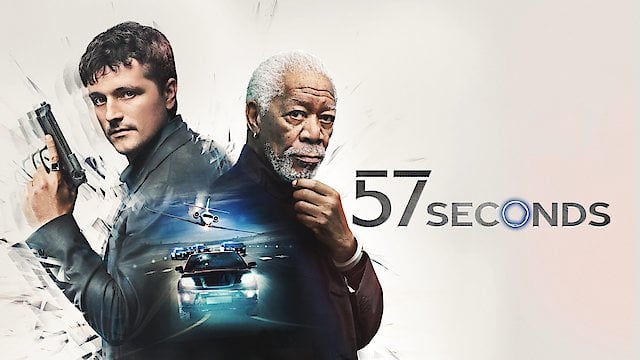 Where to Watch 57 Seconds

57 Seconds is a Thriller, Science Fiction movie released in 2023. It has a runtime of . Critics and viewers have rated it moderate reviews, with an IMDb score of 5.3..
How to Watch 57 Seconds
Where can I stream 57 Seconds movie online? 57 Seconds is available to watch and stream, buy on demand, download at Apple TV, FlixFling VOD, Amazon, Microsoft Movies & TV, Vudu. Some platforms allow you to rent 57 Seconds for a limited time or purchase the movie for downloading.

Stars
Morgan Freeman, Josh Hutcherson, Greg Germann
Genres
Thriller, Science Fiction

Stream movies like 57 Seconds
Watch movies on Apple TV+
Also directed by Rusty Cundieff
Also starring Josh Hutcherson
Also starring Morgan Freeman