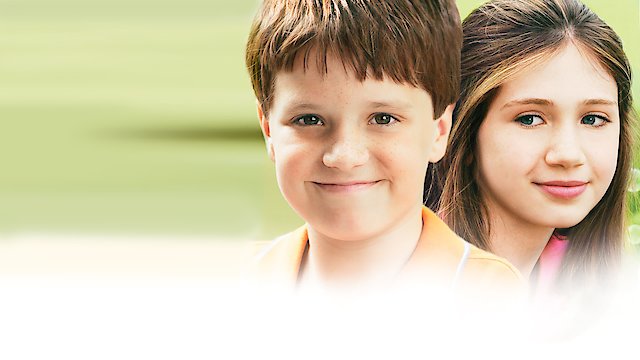 Where to Watch Little Manhattan

Little Manhattan takes on the world of love and romance from a fresh perspective – that of a 10-year-old boy. Directed by Mark Levin and Jennifer Flackett, this 2005 romantic comedy is a sweet, quirky, and heartwarming tale set against the bustling backdrop of Manhattan, New York City. The film stars Josh Hutcherson as Gabe, a young boy with an insightful and precocious outlook on life. Gabe is a typical New Yorker, navigating his way through life in the city and dealing with issues that come with growing up. His world, however, is turned upside down when he falls head over heels for his classmate Rosemary (Charlotte Ray Rosenberg). Hutcherson delivers a captivating and commendable performance as Gabe, perfectly capturing the essence of first love's innocent charm and excruciating heartaches with authenticity and wit. Rosenberg, on the other hand, embodies the grace and whimsy of Rosemary with ease, perfectly illustrating the magnetism that draws Gabe to her. The on-screen chemistry between the two young actors is a delight to witness, making the audience root for them from the very beginning. Bradley Whitford and Cynthia Nixon play Gabe's parents, who are going through their separate marital struggles. Their performances add another layer of complexity to the film, effectively contrasting the innocent love between Gabe and Rosemary with an adult relationship plagued by discord and discontent. The film's trademark is the atmospheric charm and infectious luminosity that Manhattan brings, visualized through enchanting cinematography. Little Manhattan showcases its titular city's alluring landscapes, bustling streets, and iconic landmarks. From scenes set in Central Park to views of the iconic Manhattan skyline, the city becomes an integral character in the movie, adding depth to the narrative. The film's screenplay, penned by Levin and Flackett, is filled with insightful observations about young love, life, and relationships, all seen through the unfiltered lens of a 10-year-old boy. The dialogues range from whimsical musings to age-appropriate philosophizing, adding humor and emotional resonance in equal measure. Little Manhattan is reminiscent of classic coming-of-age narratives, but its unique twist lies in its portrayal of the innocence of childhood love against the backdrop of adult relationships. It seamlessly blends the fantasy of a boy's first infatuation with the harsh realities of adult love, creating a multilayered film that appeals to audiences of all ages. Another highlight of the film is its lilting background score. The soundtrack is skillfully used to enhance the various emotions portrayed on-screen, with a mix of cheerful melodies that perfectly encapsulate the essence of childlike wonder and melancholic tunes that resonate with the film's poignant moments. What sets Little Manhattan apart from other films of the genre is its ability to strike a delicate balance between sentimentality and realism. The narrative is not simply a saccharine tale of pre-teen love, but also a poignant exploration of heartbreak, maturity, and the complexities of relationships. In summary, Little Manhattan paints a vivid picture of childhood romance with the backdrop of a charismatic city. With an endearing narrative, impressive performances, and stellar cinematography, Little Manhattan is not only a charming comedy-drama but also a nostalgic ride into the depths of the first love experience. Whether you're a starry-eyed romantic, a lover of films set in New York City, or someone seeking a trip down memory lane to your first crush, Little Manhattan introduces viewers to an unforgettable cinematic experience.
Little Manhattan is a Comedy, Romance movie released in 2005. It has a runtime of 90. Critics and viewers have rated it moderate reviews, with an IMDb score of 7.4. It also holds a MetaScore of 52.
How to Watch Little Manhattan
Where can I stream Little Manhattan movie online? Little Manhattan is available to watch and stream, buy on demand, download at Amazon Prime, Plex, Apple TV, Amazon, Google Play, Vudu. Some platforms allow you to rent Little Manhattan for a limited time or purchase the movie for downloading.


Stars
Josh Hutcherson, Charlie Ray, Cynthia Nixon, Bradley Whitford

Stream movies like Little Manhattan
Watch movies on Apple TV+
Also directed by Mark Levin
Also starring Josh Hutcherson