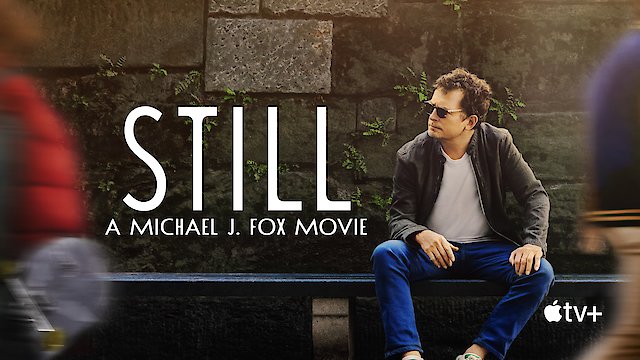 Still: A Michael J. Fox Movie

Where to Watch Still: A Michael J. Fox Movie

Still: A Michael J. Fox Movie is an intimate documentary arriving in 2023 that provides an inside look at actor Michael J. Fox's life and 30-plus year battle with Parkinson's disease. The film chronicles Fox's acting career, his diagnosis at age 29, and his enduring optimism through health obstacles. Featuring interviews with Fox himself along with his family, colleagues, and friends, the documentary offers unprecedented access to the Back to the Future star's resilience in the face of illness. Film crews follow Fox and his loved ones at home as he discusses his present outlook and future hopes with candor and humor. Appearances from Fox's wife Tracy Pollan and their four children offer a window into the strength and support of their family unit. Longtime collaborators like Denis Leary, service dogs, doctors, activists and more weigh in on Fox's lasting impact on Parkinson's awareness. Archival footage looks back on Fox's rise to fame through hit movies and TV shows, highlighting his achievements before Parkinson's symptoms began affecting his mobility and speech. Scenes from Fox's time on Family Ties, Spin City, and other projects demonstrate the vibrant talent that won over millions of fans. The bulk of the documentary focuses on Fox's life after diagnosis, including founding The Michael J. Fox Foundation for Parkinson's Research. The challenges of parenting, acting, touring, and advocating while managing disease progression reveal an intimate portrait of resilience. With unprecedented access and honesty from Fox himself, Still: A Michael J. Fox Movie promises an affecting tribute to the charisma and courage of a beloved pop culture icon. It offers insight into Parkinson's while celebrating the power of optimism in the face of life's adversities.
Still: A Michael J. Fox Movie is a Documentary movie released in 2023. It has a runtime of 95 min.. Critics and viewers have rated it mostly positive reviews, with an IMDb score of 8.1. It also holds a MetaScore of 78.
How to Watch Still: A Michael J. Fox Movie
Where can I stream Still: A Michael J. Fox Movie movie online? Still: A Michael J. Fox Movie is available to watch and stream at Apple TV+.


Stars
Michael J. Fox, Tracy Pollan, Andrew Barber

Stream movies like Still: A Michael J. Fox Movie
Watch movies on Apple TV+
Also directed by Davis Guggenheim
Also starring Tracy Pollan