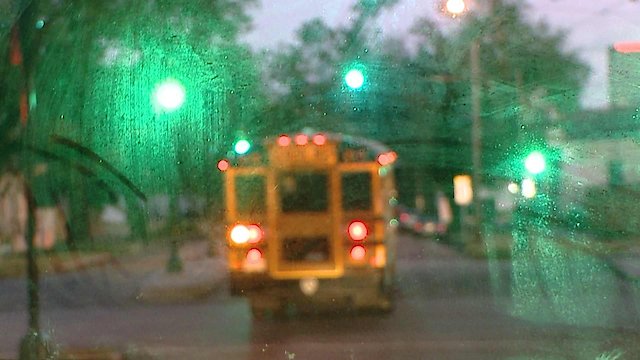 Where to Watch Waiting for Superman

Waiting for Superman is a gripping, inspiring, and hard-hitting 2010 documentary that puts the American public education system under the microscope. While the title may sound like it's a film about a fictional superhero, it's actually an exploration of real-life heroism embedded in the resilience of children and in the extraordinary lengths parents go to secure quality education for their offspring. Directed by Davis Guggenheim, the Academy Award-winning director of An Inconvenient Truth, Waiting for Superman digs into the deeply complex and distressing realities of the American education system. The movie critiques a system that leaves millions of kids behind, claiming that it's a broken system in desperate need of repair. The film title is metaphorical, suggesting that no amount of waiting for a superman can fix the education system; it's a far-reaching change that the ordinary men and women in society and the government must bring about. The main protagonist in the story is not an individual but the concept of public education itself. The film follows the lives of five students—Anthony, Francisco, Bianca, Daisy, and Emily—who are reliant on the system for their futures. The symbolically chosen students hail from different backgrounds across the country but are united in their common pursuit of quality education and the frustrations they endure within the public education system. Charles Adams, Jonathan Alter, and Robert Balfanz are among the cast members in the documentary. They represent the voices of education reformers, policy experts, teachers and, most importantly, parents and students. Their insights paired with Guggeneheim's sensitive and skillful storytelling bring to life the accelerating concerns about America's public education system. Waiting for Superman employs compelling storytelling techniques, combining personal anecdotes with statistics and graphics to drive its point home. This documentary-style film not only catalogs the many acknowledged failures of the public school system but also lays bare some of its often unspoken shortcomings. It is a poignant call to action, offering solutions and championing the charter school movement as an accessible alternative. The film does not shy away from the controversial policies and aspects of public education, such as tenure and teacher's union. It presents the education landscape as a battlefield, with the children and their future as the casualties of the war. However, it also highlights the unwavering hope of parents who, dreaming of a bright future for their children, take part in charter school lotteries and hope against hope for a shot at better education. The documentary's primary argument is that "good" teachers are the key to a productive education, and the current system does not do its best to foster or reward them. It paints a grim picture of a system where the inability to fire underperforming teachers leads directly to failing schools, creating what is notoriously termed as 'dropout factories' and 'academic sinkholes.' It encourages an evaluation of teacher performance and accountability as key measures of reform. Waiting for Superman deftly balances human interest stories with a broader educational and political analysis, providing the audience with a multitiered perspective on the issue at hand. Beyond addressing the failures of the American education system, the film raises awareness about the consequences of these shortcomings. It emphasizes the repercussions that extend beyond the classroom's four walls, impacting the U.S.'s future economic prospects and position in the global market. Visually, the film is a rich blend of animation, live action, and graphics that enhances its appeal and effectiveness. The soundtrack, featuring music tracks from famous artists, further enriches the movie experience and complements the engaging narrative. In conclusion, Waiting for Superman serves as a wake-up call that challenges preconceived notions about public education in America. Using children's dreams as a poignant tool, it stresses the urgency for drastic reform and the reimagining of how education is delivered. Despite its controversial reception and the sometimes uncomfortable truths that it uncovers, Waiting for Superman is an essential view. It's an arresting documentary that sparks a necessary dialogue about empowering teachers, freeing up schools, and putting every child in a classroom where they can thrive. Above all, it's a call to individual action, impressing upon everyone that the responsibility to patch up the failing education system lies with all of us.
Waiting for Superman is a Documentary movie released in 2010. It has a runtime of 111 min.. Critics and viewers have rated it moderate reviews, with an IMDb score of 7.4. It also holds a MetaScore of 81.
How to Watch Waiting for Superman
Where can I stream Waiting for Superman movie online? Waiting for Superman is available to watch and stream, buy on demand, download at Apple TV, Amazon, Google Play, YouTube VOD, Vudu. Some platforms allow you to rent Waiting for Superman for a limited time or purchase the movie for downloading.



Stream movies like Waiting for Superman
Also directed by Davis Guggenheim
Also starring Jonathan Alter