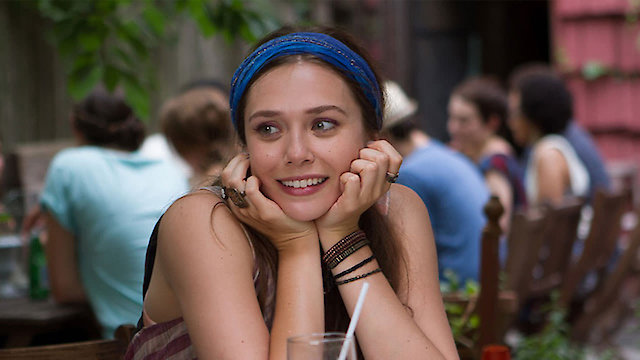 Where to Watch Very Good Girls

Very Good Girls is a 2013 American drama film directed by Naomi Foner in her directorial debut. This emotionally-driven feature film has a running time of 91 minutes and stars Dakota Fanning, Elizabeth Olsen, and Sterling Jones in the main roles. Set against the backdrop of a sultry New York summer, the film traces the lives of two young women, Lily, portrayed by Dakota Fanning and Gerry, played by Elizabeth Olsen. Lifelong best friends, they are in the rush of their final summer before leaving home for college. The film presents a coming-of-age story with a twist, offering the viewer a delicate exploration of friendship, self-discovery, and the trials of young adulthood in the modern world. Lily, played by Dakota Fanning, is an introverted teenager who is the more conservative of the two, living under the auspices of her overprotective parents. Her character is a comparing contrast to that of her vivacious friend Gerry, portrayed by Elizabeth Olsen, whose family situation is inversely turbulent, with her bohemian mother struggling with depression and her quirky little brother being the only stable person in her life. Both girls seek solace in their friendship and share a determination to make their last summer together 'perfect' before starting college. However, their quest for an idyllic summer gets complicated when they both fall for the same guy – a charming street artist named David, played by the charismatic Sterling Jones. Sterling Jones delivers a stellar performance as a complex character, who is elusive and intriguing, shrouded in mystery and an abrasive exterior that only heightens his allure. The friends' shared crush on David tests the strength of their friendship, pushing it to its limits and beyond. It creates tensions and unwelcome dynamics, making them question the sustainability of their bond and prompting them to make a pact to keep their relationship with David a secret from each other, a choice that carries potential implications for both their friendship and their personal lives. The film brilliantly tackles themes of love, friendship, the bitter-sweetness of growing up, and the complexity of navigating through the world as an adolescent. However, this is not your typical teenage drama; the narrative subverts cliche and brings forth an engaging and insightful exploration of teenagehood. The characters are well-crafted and finely tuned to perfection by the director, Naomi Foner. The performances by the lead actors are commendable and the chemistry between Fanning and Olsen is palpable and realistic. What shines in Foner's direction is her sensitivity to the characters' dilemmas and the underlying tension that silently brews between the friends, depicted with an artful subtlety that goes beyond the spoken word. An additional layer to the film is added by the city of New York itself. Its mesmerising energy, hot summer landscapes and pulsating streetscape serve as an evocative backdrop to this tale of self-discovery and complex relationships. The cinematography by Bobby Bukowski is stunning, capturing the essence of the city and its reflections on the character's lives. The soundtrack of the film, curated by renowned musician Jenny Lewis, adds an auditory texture to the narrative. The music, with its blend of indie rock and folk-pop, resonates with the ambiance of New York City and the film's underlying emotions. "Very Good Girls" is a thoughtful exploration of the transition from adolescence to adulthood and the complexities of relationships. It provides a fresh perspective on the loss of innocence and the often bittersweet process of coming of age. Grounded in exceptional performances, a compelling plot, and nuanced direction, this film is bound to evoke a range of emotions in viewers and remain etched in their minds long after the end credits roll.
Very Good Girls is a Drama movie released in 2014. It has a runtime of 91 min.. Critics and viewers have rated it moderate reviews, with an IMDb score of 5.9. It also holds a MetaScore of 35.
How to Watch Very Good Girls
Where can I stream Very Good Girls movie online? Very Good Girls is available to watch and stream, buy on demand, download at Amazon Prime, Peacock, Peacock Premium, Plex, The Roku Channel Free, Pluto TV, Tubi TV, Kanopy, Apple TV, FlixFling VOD, Amazon, Google Play, YouTube VOD, Vudu. Some platforms allow you to rent Very Good Girls for a limited time or purchase the movie for downloading.


Stars
Dakota Fanning, Elizabeth Olsen, Demi Moore, Richard Dreyfuss, Ellen Barkin, Peter Sarsgaard, Clark Gregg

Stream movies like Very Good Girls
Also starring Dakota Fanning
Also starring Elizabeth Olsen
Watch movies on Apple TV+