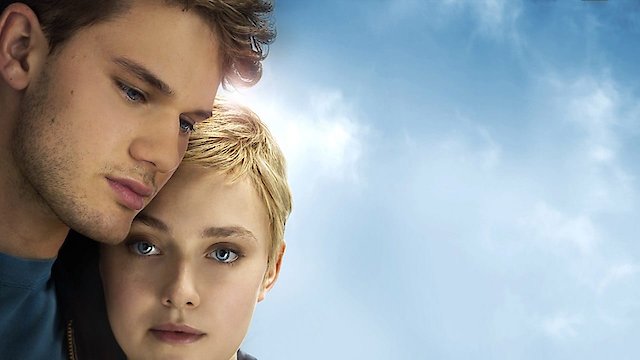 Where to Watch Now Is Good

Now Is Good is a poignant 2012 drama film that stars Dakota Fanning in a stellar performance. Setting an emotional benchmark and artfully crafted by director Ol Parker, the movie is an adaptation of Jenny Downham's 2007 novel "Before I Die." Alongside Dakota Fanning, Josef Altin and Jeremy Irvine have also delivered soulful performances that lend capacious authenticity to the film. Fanning plays Tessa Scott, a 17-year-old girl who has been diagnosed with acute lymphoblastic leukemia, a severe and aggressive form of cancer. When she discovers how limited her time is, Tessa decides to make every moment count and begins to compile a creative bucket list to realize her dreams, wishes, and revolutionary steps into adulthood before she dies. The film infuses vitality and youthful exploration amidst tragic undertones. It doesn't sugar-coat the reality of terminal illness but realistically and empathetically explores how a teenager might cope with knowing their life will be tragically shortened. Tessa, guided by an exceptional performance by Fanning, is a determined and rebellious spirit who copes by embracing life to the fullest, a testament to the human spirit's resilience and its ability to find beauty even in bleak circumstances. Much of the film focuses on Tessa's relationships with those around her as they all struggle to come to terms with her illness. Among them, her overprotective father, played by Paddy Considine, is significant, who desperately tries to maintain a sense of normalcy amidst the chaos confronting his family. Her best friend Zoey (Kaya Scodelario) provides comfort and companionship, joining her in her quest to live life on her terms. Along the way, she encounters Adam, performed by Irvine, who becomes a crucial part of Tessa's story and emotional journey. Josef Altin adds another layer of emotion to the film, offering yet another perspective on the challenges Tessa and her loved ones face. The performances across the cast are powerful, and they collectively bring a soul-touching narrative to the screen, compelling audiences to question, empathize, and reflect on life's fragility and beauty. Director Ol Parker has handled this delicate subject matter with the utmost sensitivity. The film tackles challenging themes such as mortality, acceptance, grief, and hope, often in ways that emotionally resonate without being excessively sentimental or melodramatic. The serious tone of the film is beautifully juxtaposed with warm and witty moments, bringing a sense of balance and realism to otherwise heavy proceedings. The cinematography creates a dreamlike atmosphere, casting an ethereal glow on events as they unfold. Landscapes and Hopkins are elegantly maneuvered with variations in lighting, lending an exquisite touch to the narrative. The musical score, brimming with youthful and contemporary tracks, complements the narrative and enhances the emotional quotient of the film. The script, grounded in human emotions and retaining a solemn touch, manages to maintain an aura of positivity and hope. It beautifully weaves the narrative with heartrending and heartwarming moments, evoking a mix of laughter and tears. The dialogues are sincere and potent, endowing each character with depth and driving the narrative forward effectively. Despite its inherently somber theme, Now Is Good isn't just a film about dying; it's a film about living life to the fullest, regardless of how much time you have left. It inspires us to embrace every moment, cherish every relationship, and make each day count. This film is an emotional rollercoaster ride that leaves a lasting impact. It is a poignant coming-of-age story that touches on friendship, first love, family, and what it means to live when you know you won't have a long life. Now Is Good is an inspiring film that talks about life, love, and loss, a movie that asks important questions about what truly matters in life as the clock ticks. Each moment, thereby, is not about dying but celebrating life, right now, and reminds us that, indeed, Now Is Good. In all, Now Is Good is an exquisite portrayal of a young girl's courage and determination to live life on her own terms in the face of a terminal illness. It's a moving, thought-provoking film that is sure to connect with audiences and leave a lasting impression.
Now Is Good is a Drama, Romance movie released in 2012. It has a runtime of 103 min.. Critics and viewers have rated it moderate reviews, with an IMDb score of 7.0..
How to Watch Now Is Good
Where can I stream Now Is Good movie online? Now Is Good is available to watch and stream, buy on demand, download at Apple TV, Amazon, Google Play, YouTube VOD, Vudu. Some platforms allow you to rent Now Is Good for a limited time or purchase the movie for downloading.

Stars
Dakota Fanning, Kaya Scodelario , Olivia Williams

Stream movies like Now Is Good
Watch movies on Apple TV+
Also starring Dakota Fanning