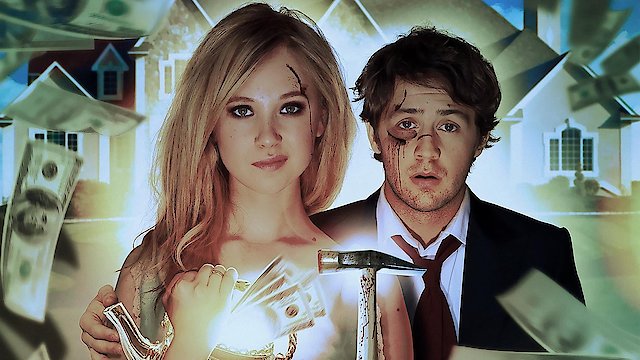 Where to Watch The Brass Teapot

The 2012 movie The Brass Teapot is a unique blend of dark comedy, fantasy, and an exploration of human morality directed by Ramaa Mosley. The film stars Juno Temple, an emerging independent film queen, and Michael Angarano of Sky High fame, with a standout supporting performance by Alexis Bledel. It is a film that takes an everyday young couple with monetary issues and thrusts them into an extraordinary situation that promises an answer to all their troubles - but at what moral cost? Juno Temple plays Alice, an alluring young woman, stuck in a low-paying job where her beauty is exploited, but she doesn't earn a penny more than her less attractive coworkers. Her life is in stark contrast to the riches she was used to while growing up, bequeathed overnight by a family tragedy. Her partner John, played by Michael Angarano, is a struggling writer attempting to find his big break amid a sea of rejections. Their life together is saturated with deep love but punctuated by a significant problem: money, or a distinct lack of it. The movie takes an interesting turn when Alice stumbles upon a seemingly old and worn-out teapot from a roadside antique shop. This teapot; however, isn't ordinary but contains a distinct magic of its own. When they discover that the teapot releases cash every time they hurt themselves, an unprecedented facet of their life unravels. This mystical artifact appears to solve all their financial problems, and they quickly adapt their lives to suit the magical teapot, unintentionally falling into a pattern of self-abuse. This magical teapot takes the couple on a journey that tests their relationship and their individual moral limits, leading them to question their actions continuously. Their comfortable suburban life begins to spiral as the teapot's demands escalate, inciting them to inflict more significant levels of harm, this time extending to emotional anguish on their friends and loved ones. Will this journey break them, or will it bring them closer? Alexis Bledel puts forth a memorable performance as Payton, Alice's best friend, who also happens to be her superficial role model. Payton represents the glamour and affluence Alice aspires to have, adding an additional layer of complexity to Alice's character. But is Payton's life as perfect as it appears? Or is it another façade hiding the ugliness of the real world? The Brass Teapot is as much about greed and the desire for easy money as it's about the consequences of these desires on our relationships and self-worth. The film artfully focuses on its central characters' moral dilemmas: The liberty of becoming suddenly rich versus the crude reality of how they have achieved it.
The Brass Teapot is a Comedy, Fantasy, Thriller movie released in 2013. It has a runtime of 101 min.. Critics and viewers have rated it moderate reviews, with an IMDb score of 6.3. It also holds a MetaScore of 43.
How to Watch The Brass Teapot
Where can I stream The Brass Teapot movie online? The Brass Teapot is available to watch and stream, buy on demand, download at Hulu Plus, Amazon Prime, Apple TV, Amazon, Google Play, YouTube VOD, Vudu. Some platforms allow you to rent The Brass Teapot for a limited time or purchase the movie for downloading.


Stars
Juno Temple, Michael Angarano, Alexis Bledel, Alia Shawkat, Bobby Moynihan
Genres
Comedy, Fantasy, Thriller

Stream movies like The Brass Teapot
Also directed by Ramaa Mosley
Also starring Juno Temple
Also starring Michael Angarano
Watch movies on Apple TV+