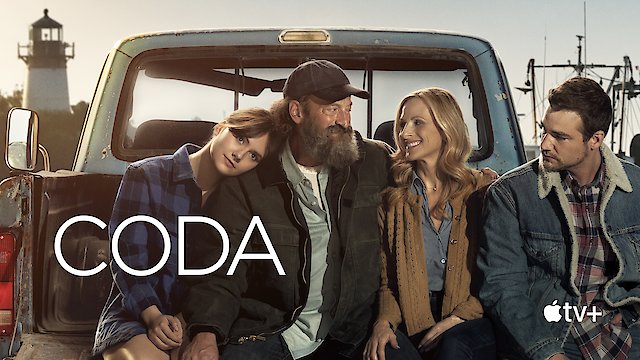 Where to Watch CODA

CODA, which stands for Child of Deaf Adults, is an emotive coming-of-age drama that garnered much acclaim and attention at the 2021 Sundance Film Festival. Directed by Sian Heder, the film stars Emilia Jones in a charismatic leading role, with Hollywood's prominent deaf actors Marlee Matlin and Troy Kotsur delivering outstanding performances. Set in the quaint, tightly-knit fishing community of Gloucester, Massachusetts, CODA tells the story of a unique family grappling with love, identity, and the pressing necessity to persevere through adversities. The central character is 17-year-old Ruby Rossi, portrayed with superb flair by Emilia Jones. Ruby is the only hearing individual in her deaf family, a role that makes her the essential speaking and hearing connection to the world for her parents, Frank and Jackie Rossi, and her older brother, Leo. In her breakout performance, Emilia Jones beautifully evokes Ruby's duality of experience. Her loving commitment to her family, performing tasks such as negotiating fish prices for her father's struggling business and tending to mundane calls, paints a vivid picture of a mature, responsible young woman. However, underneath this robust exterior lies a teenager yearning to explore her identity beyond her family's needs, a longing brought to life when she discovers her gift for singing. With a voice that could stir souls, Ruby finds herself in a choir class under the passionate tutelage of Bernardo Villalobos, played by Mexican actor Eugenio Derbez. As Ruby becomes more engrossed in singing, she confronts an intense internal struggle between her burgeoning musical dreams and her pivotal role in her family, leading to bittersweet comedic moments and heart-wrenching drama. Playing Ruby's parents are Marlee Matlin as Jackie and Troy Kotsur as Frank, two deaf actors who deliver extraordinary performances. Matlin, an Academy Award-winning actress known for her trailblazing roles in Hollywood, infuses Jackie with a compelling mix of toughness, vulnerability, and warmth. Meanwhile, Troy Kotsur's portrayal of Frank is one of quiet resilience and stoic love, offering numerous compassionate moments that showcase his innate talent. Daniel Durant, a Deaf actor, brings to life the role of Leo, who along with his parents forms the profoundly emotional triad of Ruby's world. Sian Heder's directorial prowess shines as she expertly balances the complex dynamics within the deaf and hearing cultures, giving authentic representation to the Deaf community. Drawing upon her experience in films like Little Miss Sunshine and Tallulah, Heder weaves an intimate, affecting narrative that pushes beyond the boundaries of traditional family dramas. The cinematography wonderfully captures the intimate, raw settings reflective of the coastal town offering a tangible sense of authenticity to the movie. Incorporating sign language, fishing lifestyle, and choir singing in a seamless blend, CODA is as much about communication as it is about music and family. Simultaneously shining a light on the often-underrated problems facing the marginalized communities of the fishing industry, CODA manages to convey powerful environmental and socio-economic themes alongside its central narrative. The film puts American Sign Language (ASL) at the forefront, letting it permeate through the film not as a 'foreign' dialogue but as the natural language it is for millions of people worldwide. Capturing the full range of human emotion from joy, frustration, love to heartbreak through ASL, CODA offers a rich, nuanced perspective on a world rarely depicted on mainstream cinema. CODA serves as a heartfelt reminder of the importance of inclusivity and understanding in our increasingly diverse world, narrating a resounding tale of personal growth, familial bonds, and the power of dreams. The performances are potent, the storytelling is raw and heartfelt, and the film itself is a sublime, thoughtful exploration of unique family dynamics wrapped up in an extraordinary blend of storytelling and respectful representation. Reflecting not just an individual's journey but that of an entire community, the film translates into a universal human story, ultimately serving as a testament of resilience and the power of love and dreams. CODA is a feature that stays with you, continues to reverberate within days after you've viewed it, and is most definitely a cinematic experience worth cherishing.
CODA is a movie released in 2021. It has a runtime of 111 mins. Critics and viewers have rated it mostly positive reviews, with an IMDb score of 8.0. It also holds a MetaScore of 72.
How to Watch CODA
Where can I stream CODA movie online? CODA is available to watch and stream at Apple TV+.


Stars
Emilia Jones, Eugenio Derbez, Troy Kotsur, Ferdia Walsh-Peelo, Daniel Durant, Marlee Matlin

Also starring Emilia Jones
Also starring Marlee Matlin
Watch movies on Apple TV+