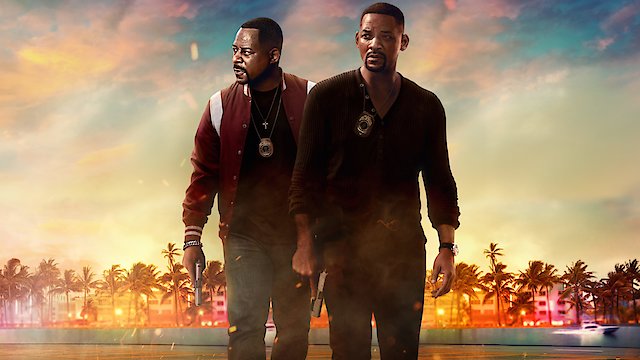 Where to Watch Bad Boys For Life

Bad Boys For Life is an American action-comedy film that takes viewers on a thrilling roller coaster ride of adrenaline-pumping chase sequences, heartwarming camaraderie, humor-packed dialogues, and high-stakes drama. Directed by the talented duo of Adil El Arbi and Bilall Fallah, and released in January of 2020, this blockbuster is a sequel to the iconic Bad Boys franchise. The film stars an A-list actress, Vanessa Hudgens, along with the powerhouse duo of Will Smith and Martin Lawrence, who return to reprise their roles as Detectives Mike Lowrey and Marcus Burnett, respectively. Bad Boys For Life sees the beloved duo at a pivotal crossroads in their career. Age is catching up with the two charismatic detectives, threatening to slow them down and even pull them apart. Marcus has begun contemplating retirement, aspiring to spend some peaceful years with his grandchildren, while Mike is still loath to part with the thrill and danger associated with their line of work. This nuanced characterization adds a layer of depth to the story, making it more than a simple action flick. The dynamic duo's lives, however, take a sudden and violent turn when a Romanian mob boss, whose brother they had helped take down years ago, emerges with a revenge-fueled vendetta. His emergence sets the stage for a dangerous cat-and-mouse chase, full of pulsating action sequences that promise to keep the audience on the edge of their seats. On this hazardous journey, Mike and Marcus are joined by the newly-formed elite team called AMMO of the Miami police department. The crew, which includes Vanessa Hudgens as a key team member, excellently balances the old school policing styles of the Bad Boys with modern tech-savvy policing. These fresh faces bring a blend of fierce toughness and quirky humor to the already lively duo, helping to propel the story with their energy and chemistry. The filmmakers have done a commendable job in maintaining the classic charm of the original Bad Boys series while modernizing the narrative for a new generation of audiences. The mix of humor and suspense is as prevalent in Bad Boys For Life as in its predecessors. There is an undeniable chemistry between Smith and Lawrence that helps retain the franchise's special essence, which takes it beyond its action-comedy genre. The duo's witty one-liners and perfectly timed comic exchanges offer plenty of laughs throughout, which are aptly balanced with dramatic moments that test their deep-seated bond. What sets Bad Boys For Life apart from its predecessors is its ability not only to deliver high-octane action scenes but also explore the more human, vulnerable sides of its lead characters. The plot skillfully intertwines elements of mystery, action, and human drama, creating an engaging cinematic experience. Through laying bare the duo's confusion, fears, and aspirations as they stand at life's crossroads, it adds an emotional depth to the narrative, leaving the audience to ponder over their struggles and dilemmas. On the technical side, the makers do not disappoint either. "Bad Boys for Life" is a visual spectacle with top-notch CGI, stunning cinematographic landscapes, and high-speed chases. Intricately choreographed fight sequences add a cherry on top of this deliciously riveting visual cake. As with the previous Bad Boys movies, the Miami location lends a vibrant and electrifying backdrop to the story, enhancing the visual narrative with its diverse color palette and breath-taking scenery. The soundtrack deserves special mention as well. A concise and very effective collection of songs that are neatly tucked into the narrative. The classic Bad Boys theme song makes a triumphant comeback in this soundtrack, ensuring a dose of nostalgia to long-time fans of the franchise. In conclusion, Bad Boys For Life is a worthy addition to the successful franchise, surpassing the realm of standard action comedy to deliver a more emotionally rich narrative. This film is a nostalgic nod to its predecessors while also opening exciting new pathways with its fresh additions. Its exceptional mix of humor, action, and drama reinstates the fact that the Bad Boys franchise, like its protagonists, is here for the long haul. This teamed with high-stakes action, a well-written script, and extraordinary performances by the star-studded cast, makes this a must-watch movie for fans of the genre.
Bad Boys For Life is a Thriller, Action, Crime movie released in 2020. It has a runtime of 123 min.. Critics and viewers have rated it moderate reviews, with an IMDb score of 6.5. It also holds a MetaScore of 59.
How to Watch Bad Boys For Life
Where can I stream Bad Boys For Life movie online? Bad Boys For Life is available to watch and stream, buy on demand, download at Hulu Plus, Apple TV Channels, Starz, The Roku Channel, Apple TV, Amazon, Google Play, Microsoft Movies & TV, Vudu. Some platforms allow you to rent Bad Boys For Life for a limited time or purchase the movie for downloading.


Director
Adil El Arbi, Bilall Fallah
Stars
Will Smith, Martin Lawrence
Genres
Thriller, Action, Crime

Stream movies like Bad Boys For Life
Watch movies on Apple TV+
Also starring Martin Lawrence