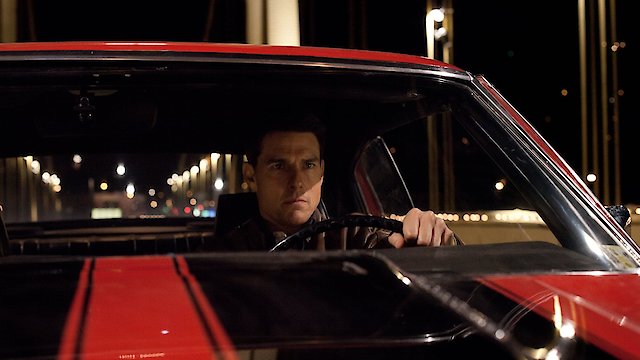 Where to Watch Jack Reacher

Jack Reacher is a high-octane action thriller film released in 2012 based on the character from Lee Child's best-selling crime thriller novels. The film showcases Tom Cruise in the titular role of Jack Reacher, an enigmatic former military investigator. Directed by Christopher McQuarrie, the film weaves together themes of mystery, crime, and action in an engaging portrayal of the lead character's pursuit of justice. The narrative primarily unfolds in Pittsburgh, Pennsylvania, offering a fitting backdrop to the film's thrilling storyline. The movie starts off with an unexpected and shocking sniper attack which leaves five people dead in the heart of the city. The police, led by Detective Emerson (played by David Oyelowo), quickly arrest James Barr, an ex-army sniper whom they believe to be the perpetrator, due to the overwhelming tangible evidence against him. However, instead of confessing, Barr pens down only three words during his interrogation: "Get Jack Reacher". Reacher, a no-nonsense, hard-hitting drifter who resides off the grid, isn't easy to locate. He is a ghost, absent from all traditional databases, living with no ties, no properties, and no dependents. A man, by his own description, who owns nothing, fears nothing, and is propelled solely by his instinct to right wrongs. This is a role that Cruise effortlessly brings to life with his charismatic screen presence and sharp wit, adding depth and intrigue to the character with each passing scene. As Reacher surfaces upon hearing about Barr's predicament, he quickly finds himself entangled in a web of corruption and deceit that threatens to unravel the very fabric of truth. Intrigued by Barr's case and driven by his inherent sense of justice, Reacher collaborates with Barr's defense attorney, Helen Rodin (Rosamund Pike). Despite their initial disagreement, Helen, who is also the district attorney's daughter, and Reacher form an unlikely allyship and start working together to unravel the truth behind the crime. Helen Rodin's character is depicted as a sharp and dedicated lawyer. Pike delivers an impressive performance, portraying her character's resilience, intelligence, and determination brilliantly throughout the film. Their investigation takes them down a labyrinth of twisty alleys, shady characters, and secret organizations. They quickly realize that there's more to this case than what meets the eye, and that they're onto a conspiracy of far-reaching implications. Richard Jenkins presents a compelling performance as Alex Rodin, the district attorney, and Helen's father. He comes across as a tough, influential figure, whose primary interest lies in putting away criminals and maintaining his firm grip on justice in the city. David Oyelowo, as the persistent Detective Emerson, also adds an interesting layer to the film. His character is central to the investigation and contributes significantly to the plot's progression. Jack Reacher is as much about its big action sequences as it is about its meticulous deductions and investigation processes. The film brilliantly balances cerebral detective work with high-speed chase sequences, brutal combat scenes, and just the right amount of wry humor. Director McQuarrie has skilfully crafted an intense action thriller where the truth is constantly shifting, and the threat is ever-looming. What sets Jack Reacher apart is its commitment to the flawed but intriguing lead character. Tom Cruise's Jack Reacher is a charismatic, intelligent, and occasionally ruthless protagonist. Yet, his unerring moral compass and inclination to protect the innocent make him a compelling action hero, especially amid the twists and turns of a complex plot. In essence, Jack Reacher is more than just another action thriller – it leverages its well-paced narrative, sophisticated suspense, and top-notch performances to seal its place in the genre. An engaging first instalment, it captures the spirit of Jack Reacher's character and sets a promising stage for future entries in the series. It's a film that will appeal to fans of action, mystery, and the charismatic exceptionalism of Tom Cruise.
Jack Reacher is a Crime, Drama, Thriller, Action movie released in 2012. It has a runtime of 130 min.. Critics and viewers have rated it moderate reviews, with an IMDb score of 7.0. It also holds a MetaScore of 50.
How to Watch Jack Reacher
Where can I stream Jack Reacher movie online? Jack Reacher is available to watch and stream, buy on demand, download at Amazon Prime, The Roku Channel, Apple TV, FlixFling VOD, Amazon, Google Play, Microsoft Movies & TV, Vudu. Some platforms allow you to rent Jack Reacher for a limited time or purchase the movie for downloading.


Director
Christopher McQuarrie
Stars
Tom Cruise, Rosamund Pike, Robert Duvall, Werner Herzog, Richard Jenkins
Genres
Crime, Drama, Thriller, Action

Stream movies like Jack Reacher
Watch movies on Apple TV+
Also directed by Christopher McQuarrie
Also starring Rosamund Pike