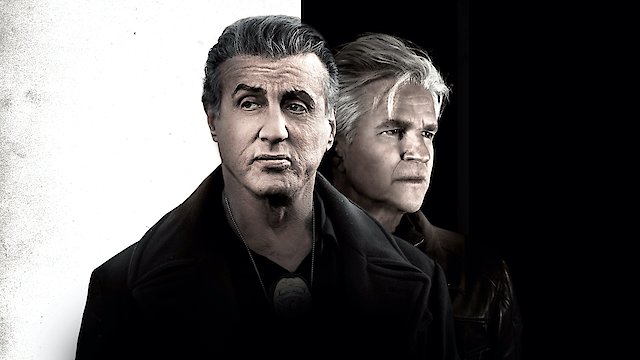 Where to Watch Backtrace

Backtrace is an incredibly thrilling 2018 crime drama that finds Sylvester Stallone, Ryan Guzman, and Meadow Williams in the thick of a heart-stopping predicament. Having been directed by Brian A. Miller, this convoluted narrative adeptly blends the elements of a classic heist movie with an experimental memory recall thriller, driving the audience along an edge-of-the-seat ride of suspense, drama, and action. At the heart of the film is MacDonald (Matthew Modine), a man harboring a seemingly forgotten secret from a bank job that went south seven years prior, leaving him with a three-year memory gap due to a gunshot that incurs a traumatic brain injury. He remains confined in a prison psychiatric wing, unable to complete the gaps of his memory, which also hide the location of the stashed $20 million loot from the ill-fated heist. Fueled by his pent desire to remember and escape, the situation presents an intriguing setup that propels the narrative forward. The story really kicks in when a group of criminals and an eccentric rogue scientist, Farren (Ryan Guzman), infiltrate the psychiatric prison and rescue MacDonald by deploying an experimental serum. The serum, designed to restore MacDonald's lost memories, also sets the stage for a series of chilling flashbacks from the day of the heist. As MacDonald grapples with his re-emerging memories, he finds himself plunged into a world of chaos and danger. Meanwhile, the hard-boiled, seasoned detective Sykes (Sylvester Stallone) is reluctantly put on the case due to his familiarity with the bank heist. Stallone's portrayal of Sykes brings a high-octane toughness, a unique rugged charm, and an indomitable spirit that fuels the narrative. Assisting Sykes is detective Carter (Christopher McDonald), a man whose dedication to the case creates further tensions and challenges. Meadow Williams turns in an undeniably intense performance as one of the mysterious people seeking the money. Her character and motivations add an extra layer of intrigue to an already complex plot. Brimming with secrets, the film masterfully balances its various narrative threads with riveting tension. Backtrace's narrative descends into a cat-and-mouse game, where all the principal characters are drawn into the intricate maze designed around the chest of money. MacDonald, armed with fragmented memories, fights for survival, even as he races against time to trace the hidden loot before Sykes or the relentless criminals get to it. With a diverse cast led by Stallone, Modine, Guzman, and Williams, the performances are compelling throughout, making for an enthralling cinematic experience. The film finds an ideal blend of suspense, drama, and action. One of the standout features of Backtrace is the detailed exploration of memory retrieval. MacDonald's fractured memory, painted through captivating flashbacks, heightens the suspense surrounding the hidden loot. The anxiety and desperation he displays to unlock his forgotten past is convincingly portrayed by Modine, creating a multidimensional and sympathetic character facing extraordinary circumstances. Director Brian A. Miller expertly weaves together the threads of a cerebral crime narrative while infusing it with plenty of action. Coupled with fine performances from an excellent ensemble cast, Backtrace offers more than just gunfights and car chases typical of the genre. It presents an engaging study of memory, identity, and desperation, exploring how our past informs our present through its unforgettable protagonist. In addition to the sharp performances and riveting plot, the film also excels in its execution, featuring slick production work and pulse-pounding action sequences. Cinematographer Peter A. Holland deserves special mention for capturing both the story's grit and MacDonald's psychological turmoil in the lens. To conclude, Backtrace is a riveting and engaging crime drama that keeps you on your toes. The film benefits from a compelling story, solid performances, and an original spin on the familiar heist tropes. If you're a fan of action-packed thrillers or enjoy a good twist on an old tale, Backtrace is indeed worth your while. It delights in unraveling an intricate plot piece by piece, offering its audience a thrilling and satisfying viewing experience.
Backtrace is a Crime, Action, Thriller, Drama movie released in 2018. It has a runtime of 92 min.. Critics and viewers have rated it mostly poor reviews, with an IMDb score of 3.8. It also holds a MetaScore of 34.
How to Watch Backtrace
Where can I stream Backtrace movie online? Backtrace is available to watch and stream, buy on demand, download at Amazon Prime, Tubi TV, Apple TV, Amazon, Google Play, YouTube VOD, Vudu. Some platforms allow you to rent Backtrace for a limited time or purchase the movie for downloading.


Stars
Sylvester Stallone, Ryan Guzman, Matthew Modine
Genres
Crime, Action, Thriller, Drama

Stream movies like Backtrace
Also directed by Brian A. Miller
Also starring Ryan Guzman
Also starring Sylvester Stallone
Watch movies on Apple TV+