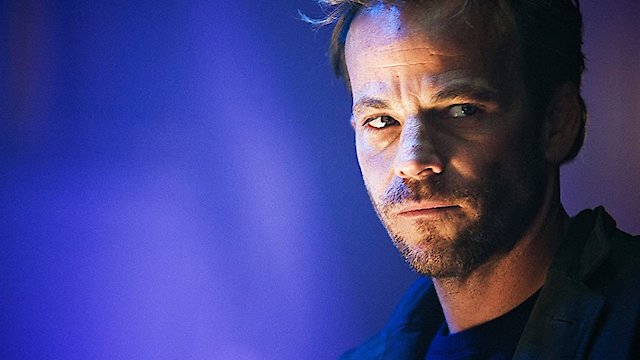 Where to Watch Officer Down

Officer Down is a 2013 American crime drama directed by Brian A. Miller and starring Stephen Dorff, Stephen Lang, and David Boreanaz. Set against the gritty backdrop of Bridgeport, Connecticut, the film takes a no-holds-barred look at police corruption, personal redemption, and the thin, blurred line that often separates the two. In the center of this tantalizing and action-packed drama is Detective David 'Cal' Callahan, portrayed by Stephen Dorff, who is known by many as a hero cop, yet haunted by an incident from his past. Cal is a tough, seasoned detective with the Bridgeport Police Department, working in the toughest crime-ridden areas of the city. His courage and commitment to maintaining peace and justice within his jurisdiction have led to him being highly regarded by both his team members and the community. A miraculous gunshot survival has etched a clear demarcation between Cal's former self and the man he has now become. Following his recovery, he's given a second chance at life that's filled with ambivalence and internal conflict. The experience has an undeniably profound impact on Cal, prompting a struggle with his identity while dealing with the heavy baggage from past wrongdoings. Stephen Lang portrays Lieutenant Jake LaRussa, a veteran cop frustrated by a system that often protects the guilty. Lang's strong, stoic expression and powerful silent performances deliver a character packed with nuance and complexity. He is a good man caught in bad circumstances, juggling duty, honesty, and make-or-break decisions that will either save or ruin his career. David Boreanaz portrays Detective Les Scanlon, a relentless officer who is not afraid to color outside the lines if it means that justice will be served. He proves to be a wildcard, adding another layer to the story's complex dynamic. Like every police officer, Scanlon has to face the constant moral challenge between conducting himself by the book or producing immediate results, regardless of the means adopted. The narrative progresses as Cal finds himself entwined in a collision course with a hardened crime lord, played brilliantly by James Woods, adding another layer of complexity to this captivating storyline. As he navigates through murky waters filled with corruption, scandal, and veiled threats, there is an increasing sense of foreboding that builds up gradually, right up to the climax. Officer Down is replete with intricately staged action sequences and thought-provoking dialogue. Its slick approach to storytelling is complemented by the unique visual style of the film which combines a moody color palette with innovative cinematography, generating a modern noir look and feel that enhances the story's heavy tone. The film explores various themes ranging from guilt and redemption to the moral implications of doing wrong for the right reasons. It asks the audience to grapple with complex questions about loyalty, duty, and the compromises that we often have to make when caught between ethical dilemmas. Throughout the film, the raw vulnerability and introspection brought out by Stephen Dorff contrast with the hardness and resilience of Stephen Lang's character. This dynamic pushes the story forward, creating a riveting viewers' experience. Despite its hard-boiled, action-crime outer layer, Officer Down is filled with in-depth characterization, making it more of a character-driven drama that slowly unfurls the complicated layers of its protagonists. The film successfully manages to hold the audience's attention and makes them root for characters who are deeply flawed, yet undeniably human in their struggles. In summary, Officer Down is a gripping tale of corruption, morality, and redemption that presents all its characters with a heavy dose of reality, leaving the audience to question where the line between right and wrong lies. It's a film that will keep viewers on the edge of their seats, and the performances of Stephen Dorff, Stephen Lang, and David Boreanaz are sure to leave a lasting impression. A must-watch for the lovers of intense police dramas with a dose of soul-searching and redemption.
Officer Down is a Crime, Drama movie released in 2013. It has a runtime of . Critics and viewers have rated it moderate reviews, with an IMDb score of 5.5..
How to Watch Officer Down
Where can I stream Officer Down movie online? Officer Down is available to watch and stream, buy on demand, download at Hulu Plus, Amazon Prime, Apple TV Channels, Starz, Plex, The Roku Channel Free, Pluto TV, Tubi TV, Vudu Free, Apple TV, Amazon, Google Play, YouTube VOD, Vudu. Some platforms allow you to rent Officer Down for a limited time or purchase the movie for downloading.

Stars
Tommy Flanagan, Dominic Purcell , Stephen Dorff

Stream movies like Officer Down
Watch movies on Apple TV+
Also directed by Brian A. Miller
Also starring Stephen Dorff
Also starring Stephen Lang