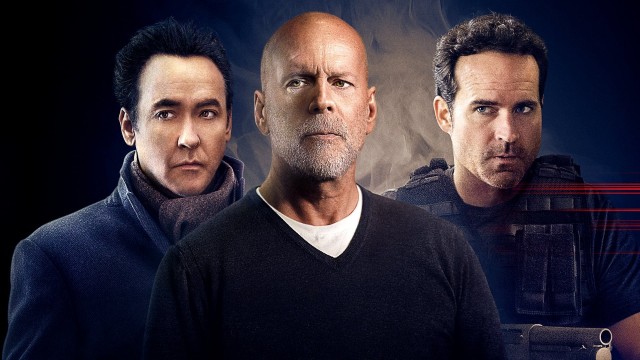 Where to Watch The Prince

The Prince is a gripping and dynamic action-thriller movie starring Johnathon Schaech, Curtis '50 Cent' Jackson and Bruce Willis. Directed by Brian A. Miller, this movie is a high octane, adrenaline-pumping cinematic experience that keeps viewers on the edge of their seats from the beginning until the end. The central figure of The Prince is Paul (played by Johnathon Schaech), a mechanic leading a normal life in Mississippi with his teenage daughter Beth (Gia Mantegna). Paul, however, is not the typical small-town mechanic that he appears to be. He harbors a dark past where he lived a different life as a feared assassin named 'The Prince'. As the film unfolds, the audience learns more details about Paul's mysterious past, particularly about his significant underworld influence in Las Vegas. This past catches up to him when his daughter goes missing, as the traumatizing incident steps off the peaceful life path he had so carefully constructed. This emergency pushes him out of his quiet mundane existence and compels him to return to Sin City after a long absence. His antagonistic forces are poignantly depicted by Curtis '50 Cent' Jackson and Bruce Willis. Willis plays Omar, a well-known crime boss in Las Vegas, who has a past vendetta against Paul, while Jackson adds an additional flavor by playing The Pharmacy, another crime figure with less overt but just as impactful threats against Paul. The movie then diverges into a sequence of well-shot and high-speed action scenes as Paul implements his old skills to navigate the dangerous criminal underworld of Las Vegas. Throughout The Prince, the action is interwoven with suspenseful pauses that explore the characters' psychology and their intertwined histories. Johnathon Schaech displays a versatile acting prowess in his double role of a doting father doing whatever it takes to save his daughter and a ferocious retired mob hitman. The shift in his character from a peaceful, responsible father to a ruthless killer is remarkably displayed. Curtis '50 Cent' Jackson provides an intriguing performance that reflects the depth of his complex character. Bruce Willis, with his seasoned acting skills, impresses with a strong portrayal of a criminal overlord with a vendetta. He channels menace and chilling energy throughout his performance, adding richness to the film's villain. Willis's character's ostensible world-weariness and underlying rage are excellently portrayed by the seasoned actor. The narrative is further enriched with a subplot that explores Paul's relationship with Beth and his love interest Angela (Jessica Lowndes). These elements humanize the otherwise tough characters, making the audience empathize with their dilemmas and internal struggles. However, these emotional elements never take away from the essence of the movie as an action thriller. The film tactfully balances action with emotion, preventing the narrative from either becoming too violent or too melodramatic. The Prince is not just a typical action movie but a nerve-wracking thriller that combines quick-paced fight sequences, edgy chases, and dramatic stand-offs with plain family drama, emotion, and struggle. It's an engaging cinematic experience that will draw viewers in, keeping them connected with gripping storytelling and staggering performances. Despite its fast pace, it successfully dives into each character's depths, fleshing them out within the confines of its runtime. It isn't just a film about fights and cars' chases—although it does those very well—but a story about past indiscretions, the unknowable future, and how far one man will go to protect what's dear to him. The Prince may be a film about the darker workings of the world, but it demonstrates that even in such a world, the human spirit's resilience and love can drive us to unthinkable lengths. This back and forth between fear and love, violence, and protection makes for a viewing that is as much an emotional ride as it is a visual and action-filled spectacle. The Prince, thus, is a must-watch for action enthusiasts and thriller lovers who like their thrillers served with a side of emotional depth.
The Prince is a Action, Thriller movie released in . It has a runtime of 120 min.. Critics and viewers have rated it no reviews, with an IMDb score of 0.0..
Stars
Schaech , Curtis ?50 Cent? Jackson

Stream movies like The Prince
Watch movies on Apple TV+