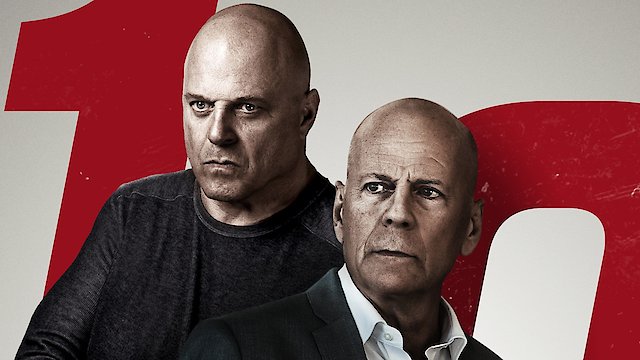 Where to Watch 10 Minutes Gone

10 Minutes Gone is a thrilling crime action movie released in 2019, featuring a renowned ensemble cast led by Michael Chiklis, Bruce Willis, and Meadow Williams in significant roles. Known for its intense narrative, intricate plot twists, and exemplary performance by the cast members, the film leaves the audiences on the edge of their seats, enthralled with anticipation. Set in the deceptively tranquil underbelly of a small town, the film unveils a world where high-stakes crime is the order of the day, and loyalty is as fluid as water. Michael Chiklis plays the lead character, Frank Sullivan, a highly experienced safecracker with a reputation in the underground crime world for his impeccable skill and precision. Frank is known for his professionalism, working with a crew of equally competent individuals who have carved a niche for themselves in this crime-infused universe. Frank's latest job seems routine. However, things go haywire when Frank suffers a sudden blow to his head, leading to a ten-minute memory loss or amnesia. The period of amnesia coincides with the occurrence of a severe disaster that derails the meticulously planned robbery. A precious artifact, the prized possession of a formidable mafia boss, Rex (Bruce Willis), goes missing. A ten-minute time gap is a mystery, a blank slate that doesn't denote foul play or betrayal, preserving the ambiguity throughout the film. Michael Chiklis brings depth and layered mystery to his character Frank, making him both empathetic and intriguing at the same time. As an actor, he accomplishes the task of inserting anticipation, ability, and recognition within the audience with finesse. His experiences and struggle to recollect those lost ten minutes form the crux of the film, serving as a thread that strung the entire narrative together. Bruce Willis as Rex, the mighty crime boss, is ideal. Willis exudes an intimidating aura of power, control, paranoia, and unpredictability, which is befitting for his character. Rex gives Frank an ultimatum to recover the missing artifact and identify the possible traitor within their crew, thus setting the pace for a thrilling chase filled with nerve-wracking moments of anticipation and suspense. Meadow Williams, in the role of Claire, a mysterious character with her own interests at stake in the game, added a remarkable dimension to the overall plot. Her allegiance remains cloudy throughout the film, thereby heightening the atmosphere of uncertainty. Her nuanced and compelling performance adds a level of depth and intrigue to the narrative. The film is directed by Brian A. Miller, who utilized his expertise in creating suspenseful crime dramas to build an air of constant unease, intrigue, and anticipation throughout the film. Miller's deft direction, coupled with solid performances from the cast members and a tightly knit storyline, makes 10 Minutes Gone, a cinematic experience that captivates the audience's attention from the start to finish. The screenplay, written by Kelvin Mao and Jeff Jingle, is filled with intense action sequences, clever plot twists, and sharp dialogues, contributing significantly to the solid structure of the film. The distinctive narrative style employed makes the film far from a straightforward heist tale, instead presenting a layered and intense thriller movie. Visually, the movie delivers a vibrant display of cinematography that not only captures the raw, gritty feel of the criminal underworld but also amplifies the suspense and tension inherent in the plot. Periodic use of close-ups and staid camera angles gives an immersive experience of the storyline, thereby augmenting the overall visual appeal. The climax of the movie, despite all revelations and conclusions, retains an aura of ambiguity, paving the way for various interpretations and further discussion, a quality a good thriller always possesses. In summary, 10 Minutes Gone stands out as an intelligent, fast-paced, suspenseful heist thriller that effectively employs narrative complexity, skilled performances, and an underlying layer of mystery to engage its audience. With memorable performances by Michael Chiklis, Bruce Willis, and a talented ensemble, it spins a web of intrigue and uncertainty that sets itself aside from the typical mainstream crime thrillers.
10 Minutes Gone is a Crime, Action, Thriller, Mystery movie released in 2019. It has a runtime of 89 min.. Critics and viewers have rated it mostly poor reviews, with an IMDb score of 3.6. It also holds a MetaScore of 13.
How to Watch 10 Minutes Gone
Where can I stream 10 Minutes Gone movie online? 10 Minutes Gone is available to watch and stream, buy on demand, download at Amazon Prime, Netflix, Apple TV, Amazon, Google Play, Vudu. Some platforms allow you to rent 10 Minutes Gone for a limited time or purchase the movie for downloading.


Stars
Bruce Willis, Michael Chiklis
Genres
Crime, Action, Thriller, Mystery

Stream movies like 10 Minutes Gone
Watch movies on Apple TV+
Also directed by Brian A. Miller
Also starring Michael Chiklis
Also starring Bruce Willis