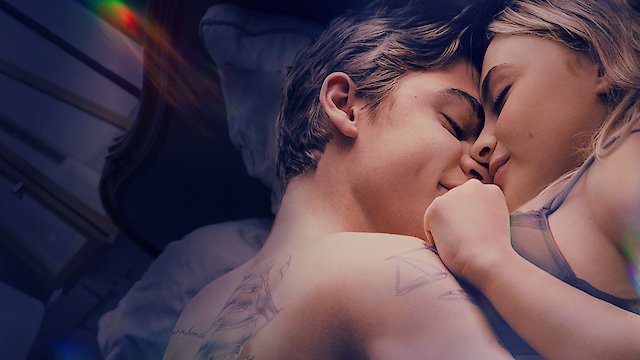 Where to Watch After Ever Happy

After Ever Happy is a 2022 romantic drama film that continues the tumultuous love story of Tessa Young and Hardin Scott, portrayed by Josephine Langford and Hero Fiennes Tiffin, respectively. As the fourth installment in the After film series, the movie picks up on the couple's intense and complicated relationship, which has survived numerous ups and downs throughout the previous films. Adapted from the novel of the same name by Anna Todd, the movie blends elements of passion, drama, and personal discovery, further exploring the dynamics between the two protagonists. The story of After Ever Happy is centered around Tessa and Hardin's relationship, which has been marked by an all-consuming but often toxic love. Both characters have undergone significant personal journeys, with Tessa evolving from an innocent college freshman into a more assertive and complex individual, while Hardin's rebellious and brooding nature hides a vulnerable soul shaped by a troubled past. Their relationship has withstood betrayals, secrets, and intense emotional challenges, and the latest film aims to address the question of whether their bond can endure in the face of new adversities. Josephine Langford reprises her role as Tessa Young, a young woman who has weathered the storm of her relationship with Hardin, gaining strength and independence along the way. Tessa's character in After Ever Happy faces new tests that push her to her limits, challenging her sense of self and her desires for the future. Langford's portrayal captures the complexity of a person caught between her love for Hardin and her need for personal growth and fulfillment. Hero Fiennes Tiffin returns as Hardin Scott, the quintessential bad boy with a magnetic charm and a dark history that Tessa has sought to understand and heal. Hardin's character arc has taken him through anger, control issues, and deep-seated fears, all of which continue to play a prominent role in the fourth film. Fiennes Tiffin's performance delves into the layers of Hardin's character, as he grapples with his intense love for Tessa and the reality that his behaviors have often pushed her away. Louise Lombard joins the cast in a pivotal role that adds new dimensions to the story. Her character brings a sense of gravity and history to the film, shedding light on the complexities of family and the past's influence on Tessa and Hardin's present lives. Set against the backdrop of young adulthood, After Ever Happy examines themes such as love, resilience, and the challenge of overcoming personal demons for the sake of a healthier relationship. The film's narrative is designed to resonate with viewers who have been following Tessa and Hardin's journey from the start, as well as those who are drawn to emotionally rich and passionate love stories. As Tessa and Hardin navigate treacherous emotional waters, they must confront their inner struggles and make difficult choices about their future together. Director Castille Landon, known for her work on the previous film in the series, After We Fell, brings a sensitive and artful touch to the direction of After Ever Happy. Landon's understanding of the source material and the emotional core of the story enables her to deliver a film that captivates its audience with both its romantic highs and heartrending lows. The visual aesthetics of After Ever Happy play a significant role in conveying the mood and stakes of Tessa and Hardin's relationship. Cinematography and production design complement the narrative, amplifying the emotional tenor of their love story with intimate close-ups and expressive settings that reflect the characters' inner turmoil. The After film series has garnered a dedicated fanbase, in large part due to its unabashed exploration of intense romance and the captivating chemistry between the lead actors. Josephine Langford and Hero Fiennes Tiffin have managed to bring a palpable sense of connection and tension to their roles, making Tessa and Hardin's love story one that fans are eager to see evolve. After Ever Happy is a film that aims to answer the burning questions left by its predecessor and bring the audience along for the final chapter of an emotionally charged saga. It promises to take viewers on a rollercoaster of emotions, laying bare the raw, unfiltered aspects of love and the arduous path of personal transformation. As the latest addition to a beloved romance franchise, After Ever Happy stands as a testament to the complexities of young love and the enduring power of growth and forgiveness.
After Ever Happy is a Romance, Drama movie released in 2022. It has a runtime of 119 min.. Critics and viewers have rated it mostly poor reviews, with an IMDb score of 4.6..
How to Watch After Ever Happy
Where can I stream After Ever Happy movie online? After Ever Happy is available to watch and stream, buy on demand, download at Amazon Prime, Netflix, Apple TV, Amazon, Google Play, Vudu. Some platforms allow you to rent After Ever Happy for a limited time or purchase the movie for downloading.

Stars
Josephine Langford, Hero Fiennes Tiffin, Louise Lombard

Stream movies like After Ever Happy
Watch movies on Apple TV+
Also directed by Castille Landon
Also starring Josephine Langford
Also starring Hero Fiennes Tiffin