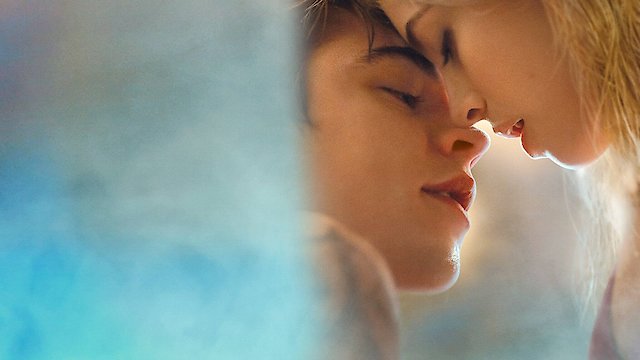 Where to Watch After We Fell

After We Fell is a compelling romance drama film released in 2021, adapted from the third book in the best-selling 'After' series written by Anna Todd. The movie primarily focuses on the complicated love story of the principle characters, Tessa Young and Hardin Scott. In this chapter of their intriguing narrative, the pair must deal with tumultuous circumstances that lead to testing the durability and authenticity of their commitment to one another. Josephine Langford stars as Tessa Young, the diligent and driven girl whose life was purposefully orderly until she ventured into college territory and met Hardin Scott. Her journey, which began in the initial parts of the movie series, has matured as Tessa evolves from a dedicated student to a blossoming professional in the publishing industry. While her life seems to reach new heights professionally, her personal life featuring her passionate, albeit chaotic relationship with Hardin, implodes with hitherto unseen challenges in After We Fell. Reprised by Hero Fiennes Tiffin, Hardin Scott is a charming, charismatic character with an edgy persona and a profound penchant for literature. Hardin has been the attentive, yet complex love interest across the series. His emotionally charged performances have depicted a wide range of expressions from reflectiveness, regret, joy, love, and fear, making Hardin an intriguing and layered character in the series. In After We Fell, unveiled secrets about Tessa's family emerge, shaking the ground beneath her and causing her to question everything she thought she knew about herself and her life. Trevor, played by Dylan Sprouse, Vada, portrayed by True O'Brien, and Kimberly, played by Ariel Kebbel, among others, make noticeable appearances that dynamically influence Tessa's overall journey as individuals who bring new perspectives, challenges, and opportunities in her life. Complicating their narrative further in After We Fell is Hardin's painful past that continually returns to haunt him. The couple confront several pitfalls in their relationship, questioning if their love can weather the mounting storms. The series, known for its tumultuous depiction of young love, continues to draw audiences into its maelly web of romantic entanglements in this particular instalment. The movie also touches upon the passionate and intimate aspects of their relationship, betraying the significant emotional connection between Tessa and Hardin. Their chemistry is palpable and vital to the fabric of their intertwined journey, often driving the dramatic premise of the narrative. The film strikes a balance between exploring the complexities of their relationship and Tessa's individual journey towards self-discovery— managing to portray the enthralling evolution of their story with much depth. The film presents new locations to demonstrate the progression of Tessa and Hardin's lives separately and together. From the cold, whimsical London with its classic architecture and moody weather to the bustling streets and dazzling buildings of Seattle, After We Fell visually represents the narrative's shift in tone and plot. The film explores both familiar and new spaces, with each location reflecting the evolving emotional landscape of the characters. The enchanting screenplay of After We Fell dovetails with alluring cinematography to evoke emotions among viewers. The movie plays out as an immersive visual spectacle, exploring various relationship dynamics and unearthing secrets with many dramatic twists that keep the audience engaged. Under the direction of Castille Landon, the storytelling in After We Fell takes on a deeper, more emotional turn compared to previous installments, truly drawing viewers into the complexity and intensity of Tessa and Hardin's love story. Landon's approach gives the audience a peek into the true complexities and raw emotions associated with young love, mirroring the emotional highs and lows that come with intense relationships, their growth and their trials. In summary, After We Fell is a beautiful package of vibrant emotions, passionate romance, gut-wrenching revelations, and personal growth. The film effectively uses its cinematic prowess to manifest the deep intimacy and complexity of Tessa and Hardin's relationship while continuing to maintain its emotionally charged narrative that keeps the viewer engrossed till the end. It is a testament to the tumultuous, exciting, and sometimes painful journey of young love. For fans of romantic dramas and the 'After' series, After We Fell is undoubtedly a must-watch in 2021.
After We Fell is a Romance, Drama movie released in 2021. It has a runtime of . Critics and viewers have rated it mostly poor reviews, with an IMDb score of 4.7..
How to Watch After We Fell
Where can I stream After We Fell movie online? After We Fell is available to watch and stream, buy on demand, download at Amazon Prime, Netflix, Kanopy, Apple TV, Amazon, Google Play, Vudu. Some platforms allow you to rent After We Fell for a limited time or purchase the movie for downloading.


Stream movies like After We Fell
Watch movies on Apple TV+
Also directed by Castille Landon
Also starring Josephine Langford
Also starring Hero Fiennes Tiffin