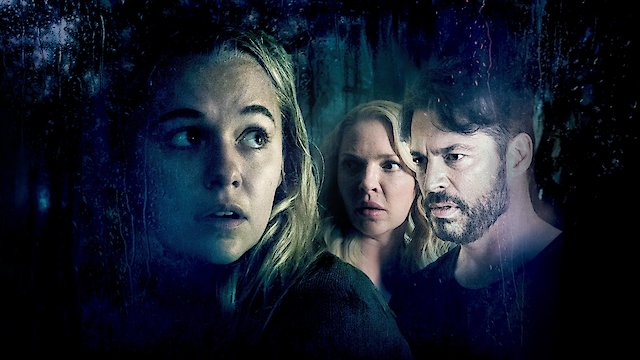 Where to Watch Fear of Rain

Fear of Rain is a compelling psychological thriller which was released in 2021. Directed by Castille Landon, it features an incredible cast including Madison Iseman, Harry Connick Jr., Israel Broussard and Katherine Heighl. The film delves into the exploration of mental health, the complexity of human mind; touching upon paranoia, illusion, and even distrust in itself through a well-conceived storyline, without being overly sensational or exploitative. The movie focuses on the life of the protagonist Rain Burroughs, portrayed by Madison Iseman, a teenage girl grappling with schizophrenia. It dares to venture into the realm of Rain's poignant struggle with her mental health condition and offers an intriguing outlook on how life appears from Rain's perspective, taking the viewers on a journey that is as nerve-wracking as it is emotional. Rain is a high school student, who, amid normal teen issues like school, friendships, and crushes, also has to deal with tormenting hallucinations that make distinguishing between reality and delusion a daily struggle. Even ordinary activities can explode into terrifying episodes without warning. Harry Connick Jr. takes on the role of Rain's doting father, John Burroughs, who, despite his best efforts, finds the complexity of his daughter's condition hard to comprehend at times. Yet, he continues to steadfastly support her through her darkest hours, portraying the unwavering love of a parent for their child. Katherine Heigl gives a compelling performance as Michelle Burroughs, Rain's concerned yet emotionally volatile mother. Deriving strength from her nursing background, Michelle tries to manage Rain's condition in her capacity, albeit always tinged with an undercurrent of despair. Rain's constant state of fear and unsettling illusions lead her to believe that her neighbor is holding a child captive in her attic. In her endeavor to save this child, she befriends Caleb, a charming classmate portrayed by Israel Broussard. Caleb plays a crucial role in Rain's life, becoming her ally in her pursuit of unraveling the truth behind her perceived captive child. The interactions between these two add an empathetic outlook on relationships, mirroring what realistic friendships look like in the frame of mental health disorders. What follows is an exciting, edge of your seat narrative, deeply intertwined with Rain's struggle to separate her terrifying hallucinations from reality, and her relentless determination to unveil the truth about her neighbor. The script wonderfully uses paranoia as a driving force, constructing an atmosphere that keeps the audience puzzled about what is real and what is not. One of the notable aspects of Fear of Rain is its sensitivity towards mental illness. The movie goes beyond the superficial portrayal of schizophrenia, extensively utilizing the subjective experience of Rain's perception to create an environment where the audience could start understanding the numbness, confusion, fear, and other countless emotions someone with mental health disorders experience. The outstanding performances of the actors, combined with the mastery of Landon's direction, create a realistic representation of mental health struggles seldom seen in Hollywood. Despite the suspense driving the movie, Fear of Rain does not villainize or stereotype mental illness. Instead, it offers a portrayal that well depicts the often unseen aspects of living with mental health disorders, particularly schizophrenia. Fear of Rain is not a mere suspense thriller. It blends the subtle undertones of a psychological thriller with a poignant narrative about mental health, reiterating the crucial conversation about mental illnesses that society often ignores. It bears the powerful message that what seems like a person's worst fear could just be an internal struggle with the unseen battles of the mind. The film's cinematography captures the disquiet haunting Rain's mind perfectly, making it an essential element in telling Rain's story. The haunting score aids considerably in maintaining the tense atmosphere throughout the film and guides the emotions of the audience. In conclusion, Fear of Rain is a riveting psychological thriller that ventures into an essential conversation about mental health, underlined by exceptional performances from the cast, brilliant direction and an engrossing story. It is an exploratory journey into the complexities of the human mind and a must-watch for those who appreciate intense, thoughtful narratives combined with moving performances.
Fear of Rain is a Thriller, Horror, Drama movie released in 2021. It has a runtime of . Critics and viewers have rated it moderate reviews, with an IMDb score of 5.9..
How to Watch Fear of Rain
Where can I stream Fear of Rain movie online? Fear of Rain is available to watch and stream, buy on demand, download at Hulu Plus, Amazon Prime, Apple TV, Amazon, Google Play, Vudu. Some platforms allow you to rent Fear of Rain for a limited time or purchase the movie for downloading.

Genres
Thriller, Horror, Drama

Stream movies like Fear of Rain
Watch movies on Apple TV+
Also directed by Castille Landon
Also starring Katherine Heigl
Also starring Harry Connick Jr.