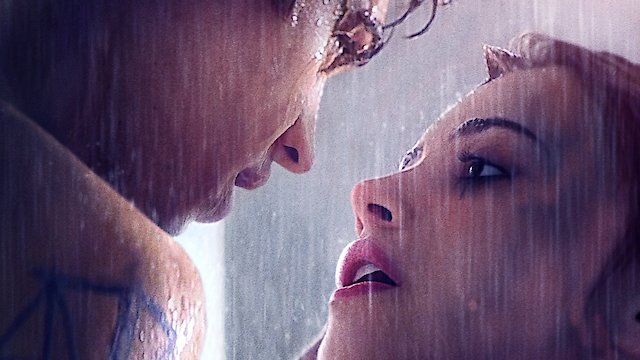 Where to Watch After We Collided

After We Collided is an alluring modern romantic drama that plies into young adult relationships, emotional tribulations, and the timeless mantra of love and its potential to heal or hurt. Directed by Roger Kumble, the movie is the much-anticipated sequel to the 2019 film After, based on Anna Todd's best-selling book series. The captivating plot follows the love story of two college students, Tessa Young and Hardin Scott, portrayed by Josephine Langford and Hero Fiennes Tiffin respectively. The movie immediately hits the ground running, throws us back into the whirlwind rollercoaster that is Tessa and Hardin's tumultuous relationship. Following the events of the first movie, After We Collided starts with Tessa settling into her new internship while Hardin tries to cope with the aftershocks of their tumultuous relationship. Josephine Langford beautifully channels the complexities of Tessa's character. Tessa is depicted as a strong-willed, independent young woman grappling with her feelings for a man she finds herself irresistibly drawn to, despite the ups and downs they've faced. Her strong hold on her beliefs and her readiness to stand against odds to achieve her aspirations adds a touch of strength to her character. Langford's exquisite portrayal touches upon the ranging gambit of emotions - uncertainty, agony, ecstasy, and longing for Hardin, thereby creating a very relatable character. Hero Fiennes Tiffin plays Hardin Scott, the handsome and brooding, bad boy. Hardin struggles to find his way, battling his own demons and insecurities. He's still deeply in love with Tessa. His rough exterior and sullen demeanor barely hide his vulnerability, and Fiennes Tiffen does a commendable job exhibiting this complex character. Their chemistry is electric and undeniable. As they navigate the contours of their relationship, the film dwells upon themes of forgiveness, growth, and letting go. While they are desperately in love, they also grapple with trust issues and personal insecurities that test the strength of their relationship. Dylan Sprouse's role adds another layer of intrigue to the storyline. He portrays Trevor, a charming co-worker at Tessa's internship. Offering a stark contrast to Hardin's dark and turbulent personality, Trevor's easy-going and friendly character comes as a breath of fresh air. The intrigue grows as he begins to show an interest in Tessa, cultivating a tense love triangle aspect to the already complicated romantic plotline. The film boasts of an impressive supporting cast that includes a mix of new and familiar faces — notably, Candice King, Charlie Weber, Karimah Westbrook, and Louise Lombard. After We Collided doesn't shy away from exploring the harsh realities and the complexities of the post-adolescent romantic scene. Adding in the struggles of the professional sphere to personal insecurities, it caters to a deep exploration of the protagonists psychologically nuanced characters. It addresses these issues quite candidly, making it notably profound for a young-adult romantic drama. Set against the backdrop of bustling cityscapes, busy college halls and modern, cosy apartments, the excellent cinematography of the film adds another dimension to the narrative. It's based in an urban landscape, infusing life into the burgeoning adult lives of these characters and reflects their struggles in beautiful clarity. The high-energy music aids the narratives' tone and styles perfectly, capturing a realistic portrayal of the confusion and the intensity that encapsulates young love in the modern world. The film captures the spirit of passionate love, immaturity, self-growth and the struggle of moving on. It particularly strikes a chord with young adults who are navigating their way through similar stages in life. The story keeps you engaged, with its ever-complicated twists and turns, adding reasonable depth to the characters, making it more than just another tale of young love. In conclusion, After We Collided is a tale of turbulent love, youth, heartbreak, and passion. It beautifully mirrors the complexities of first loves and the difficulties that come with growing up. Behind its steamy romance and complicated love triangle, the film throws light on timely themes of self-leadership, personal growth, and the courage it takes to let go. It's an emotional rollercoaster guaranteed to keep viewers engaged from the start till the very end. The movie speaks not just to the heart, but also to the mind, making it a must-watch for those who appreciate a good, emotive romantic drama.
After We Collided is a Romance, Drama movie released in 2020. It has a runtime of 105 min.. Critics and viewers have rated it moderate reviews, with an IMDb score of 5.0. It also holds a MetaScore of 14.
How to Watch After We Collided
Where can I stream After We Collided movie online? After We Collided is available to watch and stream, buy on demand, download at Amazon Prime, Netflix, Apple TV, Amazon, Google Play, Vudu. Some platforms allow you to rent After We Collided for a limited time or purchase the movie for downloading.


Stars
Josephine Langford, Hero Fiennes Tiffin, Dylan Sprouse, Shane Paul McGhie, Candice King, Khadijha Red Thunder, Inanna Sarkis, Samuel Larsen, Selma Blair

Stream movies like After We Collided
Watch movies on Apple TV+
Also directed by Roger Kumble
Also starring Josephine Langford
Also starring Hero Fiennes Tiffin