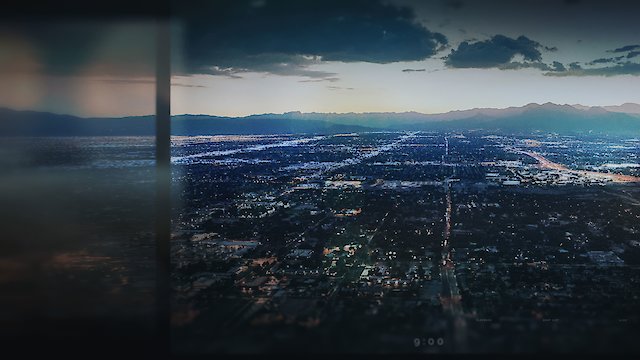 Where to Watch Dateline
Following her husband's sudden death, a Utah mother-of-three writes a book to help her children through their grief; But when investigators learn the cause of death and dig deeper into their lives, she is charged with murder.
Watch Dateline Season 31 Episode 37 Now
Law enforcement officers investigate a string of deadly shootings targeting women in the border city of Laredo, Texas.
Watch Dateline Season 31 Episode 36 Now
After a mother is found murdered in her home, her son embarks on a 20-year quest for justice.
Watch Dateline Season 31 Episode 35 Now
A deadly crime spree strikes a tight-knit law enforcement community in Texas.
Watch Dateline Season 31 Episode 34 Now
The murder of a local 22-year-old sends shockwaves through the Arkansas Ozarks.
Watch Dateline Season 31 Episode 33 Now
32
The Killings on King Road
Exclusive new details on the investigation into the murders of four University of Idaho students.
Watch Dateline Season 31 Episode 32 Now
31
The Trial of Lori Vallow Daybell
New details come to light on the investigation into a notorious Idaho case.
Watch Dateline Season 31 Episode 31 Now
A man convicted of a 1997 California murder reveals details on the case in an exclusive interview.
Watch Dateline Season 31 Episode 30 Now
When a woman's fifth husband dies suspiciously, an investigation sheds light on her mysterious past.
Watch Dateline Season 31 Episode 29 Now
The man at the center of the international manhunt for an American fugitive accused of faking his own death to evade law enforcement agencies speaks out for the first time on network television.
Watch Dateline Season 31 Episode 28 Now
27
Who Killed Courtney Coco?
The discovery of a young woman's body in an abandoned building in rural Texas sparks a multi-state investigation lasting nearly two decades.
Watch Dateline Season 31 Episode 27 Now
26
Laci Peterson: A New Turn
New details on the infamous murder of Laci Peterson and the appeal of her convicted killer.
Watch Dateline Season 31 Episode 26 Now
After 27-year-old Jonathan Crews dies mysteriously in his Texas apartment, his family takes matters into their own hands in an effort to find answers.
Watch Dateline Season 31 Episode 25 Now
24
Justice for Kristin Smart
In the two-hour special, Kristin's father Stan expresses his displeasure with how the campus police at California Polytechnic State University handled the initial probe after Kristin vanished while returning from an off-campus party.
Watch Dateline Season 31 Episode 24 Now
23
Secrets of the Snake Farm
The lead investigator speaks out about the murder of world-renowned snake breeder Ben Renick, found shot to death in a facility crawling with thousands of snakes.
Watch Dateline Season 31 Episode 23 Now
22
The Murder of Lorenzen Wright
The murder of former NBA star and hometown hero Lorenzen Wright sends shockwaves through the city of Memphis; insiders speak out about new developments in the lengthy search for justice.
Watch Dateline Season 31 Episode 22 Now
A detective investigating a missing Colorado mother discovers a connection to a previous assault.
Watch Dateline Season 31 Episode 21 Now
20
The Trial of Alex Murdaugh
The latest developments in the trial of once prominent South Carolina lawyer Alex Murdaugh.
Watch Dateline Season 31 Episode 20 Now
A Florida father searches for answers after his daughter dies suspiciously in Belgium.
Watch Dateline Season 31 Episode 19 Now
The missing-persons case of 12-year-old Jonelle Matthews in Colorado remains a mystery for more than three decades until detectives narrow in on a suspect whose bizarre behavior after her disappearance hints at something much more sinister.
Watch Dateline Season 31 Episode 18 Now
17
Who Killed Mindy Morgenstern?
A quiet North Dakota college town is left in fear after student Mindy Morgenstern is found murdered in her off-campus apartment.
Watch Dateline Season 31 Episode 17 Now
16
On A Dark, Deserted Highway
A deadly high-speed chase in Montana leads "Dateline" on a search through 50 years of history to unravel the mystery of how one man turned into a monster and committed one of the state's most notorious crimes.
Watch Dateline Season 31 Episode 16 Now
The murder of a New York woman goes unsolved for decades until new investigators join the case.
Watch Dateline Season 31 Episode 15 Now
14
Killings in a College Town
Latest in the investigation into the murder of four University of Idaho students.
Watch Dateline Season 31 Episode 14 Now
13
The Secrets of Birch View Drive
After an apparent brazen home invasion during the holiday season in a quiet Connecticut community leaves Connie Dabate dead, investigators discover a silent witness that cracks the case wide open.
Watch Dateline Season 31 Episode 13 Now
In this episode, journalist Keith Morrison interviews Brittanee's relatives and friends, including her father Chad Drexel, and investigators about the search for the Chili teenager that spanned more than 13 years. Brittanee was 17 and a Gates Chili High School junior when she went missing in April 2009 while on a spring break trip to Myrtle Beach, a trip she took without her parents' knowledge or permission.
Watch Dateline Season 31 Episode 12 Now
A hunting safari in Zambia's Kafue National Park ends in a nightmare when a shot rings out from the cabin of dentist Larry Rudolph and his wife, Bianca. Andrea Canning reports.
Watch Dateline Season 31 Episode 11 Now
10
The Figure in the House
Florida detectives investigate a murder mystery in a wealthy gated community.
Watch Dateline Season 31 Episode 10 Now
9
The Trouble at Dill Creek Farm
Investigators embark on a 15 year hunt for the killer of a Wisconsin pharmacist.
Watch Dateline Season 31 Episode 9 Now
Insiders reveal exclusive new details about the deaths and legal cases surrounding South Carolina lawyer Alex Murdaugh.
Watch Dateline Season 31 Episode 8 Now
Firefighters make a grisly discovery while responding to a fire at the house of Carmela and David Knight in a Toronto, Canada suburb. Andrea Canning reports.
Watch Dateline Season 31 Episode 7 Now
The investigation into a deadly home invasion involving business owner Milton Sawyer takes a turn when an unlikely witness on the other side of the country comes forward.
Watch Dateline Season 31 Episode 6 Now
The disappearance of 19-year-old Alaska Native Sonya Ivanoff sends shockwaves through the small coastal city of Nome, Alaska. Police scramble to find answers until a note is found in a stolen police vehicle telling the cops to back off or else.
Watch Dateline Season 31 Episode 5 Now
A family begins a relentless pursuit of justice after the death of Nevada attorney Susan Winters is ruled a suicide. Susan's parents open up about the seven-year case and their efforts to push back against the criminal justice system.
Watch Dateline Season 31 Episode 4 Now
After the death of 44-year-old mother Stacy Feldman in her Denver home is ruled as "undetermined," friends and family join forces to piece together what happened. Insiders close to the case speak out about the seven-year battle for justice.
Watch Dateline Season 31 Episode 3 Now
While investigating the rape and murder of a 22-year-old woman in Texas, detectives uncover a trail of sexual assault crimes pointing to a repeat offender. Josh Mankiewicz reports.
Watch Dateline Season 31 Episode 2 Now
Keith Morrison reports on the murder of star gravel cyclist Anna Moriah Wilson and interviews insiders in the case that sparked worldwide headlines.
Watch Dateline Season 31 Episode 1 Now

Dateline is an award-winning newsmagazine program that was launched by NBC in 1992. The program is an investigative journalism concept that presents in-depth reports on a variety of subjects, which primarily focused on true crime stories as well as controversies and current events. Historically, each segment of Dateline begins with a host introducing the story before segueing into a comprehensive report produced by a correspondent. This structure allows for comprehensive exploration of compelling, complex stories across the globe. Rather than a brief news clip or a rushed expose, each episode is a deep dive into the heart of a story, examining all the puzzling aspects, unique perspectives, and human experiences tied to the topic at hand. Dateline often covered those cases that went through dramatic twists and turns before reaching their unpredictable conclusions. Stories range from kidnappings, murders, wrongful convictions, missing persons cases to corporate fraud, exposing viewers to a wide spectrum of human experiences and emotions. What set Dateline apart right from the outset, was the way it approached these narratives. With a distinctive long-form story-telling, each case presented in Dateline is unpacked in a methodical manner, building suspense, and inviting the viewer to be an active participant in piecing together the narrative, like an armchair detective. In addition to its focus on true crime, Dateline also covered diverse topics of social and cultural significance which greatly appealed to the audience. This included deep dives into historical events, personal dramas, heart-touching human interest stories, and current events of national and international importance. One of Dateline's trademarks from its early years - and that continues to this day - is its team of highly skilled correspondents, including notable names in journalism such as Jane Pauley, Stone Phillips, and Tom Brokaw. They brought with them a degree of credibility and gravitas that lent greater impact to the stories being told. They were particularly adept at pain-stakingly drawing out details to create compelling narratives that kept viewers riveted. The production quality of Dateline, even in its early years, was comparable to some of the best in the business. The program used intricate detail, haunting imagery, and structured build-up that kept the audience engaged and drawn into the story. The extensive usage of interviews and behind-the-scenes footage helped reel viewers in, helping them better understand the human narratives behind the headlines. Throughout its original run, Dateline had a knack for shining a light on stories that were often overlooked or under-reported, using the power of investigative reporting to explore diverse topics from multiple angles. This informational and educational aspect of the show added another layer to its appeal. Dateline's mix of real-life drama, investigative reporting, and human interest stories combined to create a pattern of programming that was as unpredictable as it was captivating. No two episodes were ever alike, ensuring that the audience always had something new and different to look forward to. One of the noteworthy aspects of Dateline is its commitment to the truth. Each episode is unraveled layer by layer, with the reporters performing painstaking research to uncover the facts, often leading to surprising twists and turns. This lends to the show an aura of authenticity and credibility. Dateline also underscored important societal issues through its wide range of true crime stories. By highlighting the injustice, discrimination, or lack of oversight in the criminal justice system, the series effectively brought these underlying problems to the forefront of public discussion. In sum, Dateline, since its inception in 1992, has been continuing to accomplish its mission of delivering comprehensive and captivating news stories to its viewers. With its firm commitment to investigative journalism and its unique brand of storytelling, Dateline continues to be an enduring, mesmerizing part of the primetime television landscape. Whether as a crime drama enthusiast or a casual viewer interested in the changing world around us, this iconic news program entices all with its unique mix of suspense, human interest, and fact-driven reporting.
Dateline is a series categorized as a currently airing. Spanning 31 seasons with a total of 917 episodes, the show debuted on 1992. The series has earned a moderate reviews from both critics and viewers. The IMDb score stands at 7.2.
How to Watch Dateline
How can I watch Dateline online? Dateline is available on NBC with seasons and full episodes. You can also watch Dateline on demand at Peacock Premium online.
Genres
Documentary & Biography, News
Cast
Lester Holt, Keith Morrison, Andrea Canning

Similar Shows like Dateline