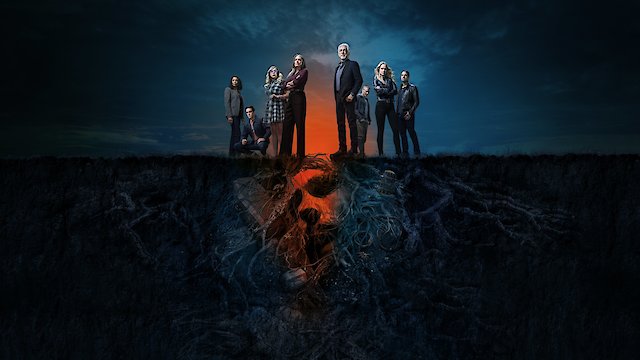 Where to Watch Criminal Minds
With Rossi in Voit's clutches, he grapples with the limits of his technical know-how and mental strength. As the BAU tightens their grip on Voit, he reveals just how far he's willing to take his deadly crusade.
Watch Criminal Minds Season 16 Episode 10 Now
Rossi will go to any lengths to prove that Elias Voit is Sicarius. But Voit turns Rossi into his own worst enemy, putting his future at the BAU in jeopardy.
Watch Criminal Minds Season 16 Episode 9 Now
Voit's internal struggles with himself lead him to a desperate kidnapping. But Rossi's obsession brings the BAU closer to the truth than they've ever been.
Watch Criminal Minds Season 16 Episode 8 Now
With the fate of the Sicarius investigation hanging in the balance, the BAU takes a case in West Virginia, where an UnSub practices his own twisted form of Old Testament vengean.
Watch Criminal Minds Season 16 Episode 7 Now
The aftermath of the explosion threatens to end the Sicarius case unless the BAU can justify a reason to keep it open. The hunt takes them to a death row inmate — but is he a killer or another one of Sicarius' victims?
Watch Criminal Minds Season 16 Episode 6 Now
A surprising connection forces Deputy Director Bailey to ask the BAU to take a case involving young D.C.
Watch Criminal Minds Season 16 Episode 5 Now
The BAU hunts for the next connection to the serial killer network when they pursue a home invasion team. Alvez and Garcia convince Tyler Green to submit a cognitive interview to unlock his memories of Sicarius.
Watch Criminal Minds Season 16 Episode 4 Now
At the heart of the serial killing network is Elias Voit. Dangerous psychopath. Manipulative narcissist. Loving father and husband. In order to find him, the team must find all of his kill kits. But one is missing, and the path leads to a bomb in the middle of Washington, D.C.
Watch Criminal Minds Season 16 Episode 3 Now
As the team hunts an UnSub who severs spinal cords, they uncover a clue from their last case that points to a serial killing network. To figure out how big this network is, Rossi has to convince a reluctant Garcia to do the one thing she doesn't want: come back to the BAU.
Watch Criminal Minds Season 16 Episode 2 Now
When a family annihilator abducts a teen girl, the Behavioral Analysis Unit works the case on either side of the country to save her. But an unlikely connection to a mysterious kit leads to a bigger investigation and at the center of it is Penelope Garcia.
Watch Criminal Minds Season 16 Episode 1 Now

Criminal Minds, produced by CBS, is a riveting crime drama series that first aired in 2005. The series provides a gripping, behind-the-scenes look into the world of criminal investigations, especially focusing on a unique aspect of crime-fighting — criminal profiling. The series has remained a staple of thrilling TV even years after its initial release, with viewers drawn to its smart storytelling, compelling characters, and suspenseful atmosphere. The story centers around the Federal Bureau of Investigation's supremely skilled team of experts from the Behavioral Analysis Unit (BAU). Based in Quantico, Virginia, this team of seasoned investigators is tasked with unlocking the minds of some of the country's most notorious and dangerous criminals. The team is made up of various specialists, each adding a unique skill set and depth to the investigations. These profilers use their expertise in human behavior, psychology, and crime scene analysis to solve high-stakes criminal cases. The cases often involve examining deeply disturbing criminal behaviors and complex psychological motivations, a process that requires delving into the darkest corners of criminals' minds. The team constructs the "unsub" (unknown subject) profiles to pre-empt their next moves and aid in their captivation. The series takes an ensemble approach, focusing on different members of the BAU team in various episodes. The diverse and multidimensional team includes a genius with an impressive IQ, a charming family man, a former prosecutor with a knack for persuasion, a seasoned agent struggling with a traumatised past, and a tech-savvy analyst, among others. Jason Gideon, a seasoned profiler, guides the team in their complex mission to understand the criminal mind. Soon after, David Rossi, a founding member of the BAU, rejoins the team, bringing a wealth of experience and wisdom as they travel all over the United States to solve crimes and bring the criminals to justice. The charismatic Aaron 'Hotch' Hotchner manages the team's operations and coordinates their efforts. Beyond the procedural side, Criminal Minds also pays significant attention to the personal lives of the BAU team members. The series offers a humane touch-points with the characters' personal narratives interwoven into the narrative, each grappling with their similarity to the very minds they study. The team members have multi-layered personalities and emotions, facing personal crises, emotional challenges, and the occasional happy moments outside their high-demanding jobs, making the audience relate to their characters on a human level. The series is known for its narrative complexity and psychological depth, with scripts that regularly explore dark themes and unsavory aspects of human nature. The storytelling approach integrates meaningful dialogue, dramatic tension, and unexpected twists, keeping audiences hooked from start to finish. Criminal Minds is also praised for its realistic depiction of the psychological toll that such intense work can have on the investigators. The series doesn't shy away from portraying the emotional impact these gruesome cases have on the protagonists, something often overlooked in more conventional crime dramas. Visually, the series employs a cool, grim aesthetic that lends itself to the grim cases under investigation. The show manifests a realistic, consistent film language that contributes to its gritty realism. The wide-ranging and distinctive locations add an extra layer of grit and realism to the already intense atmosphere of the show. Moreover, Criminal Minds is notable for its excellent use of guest stars, who have delivered outstanding performances across its multiple seasons. Their appearance as either victims, loved ones, or perpetrators adds depth to the storyline, and sometimes, they turn out as the unexpected centerpiece of certain episodes. The atmospheric tension, strong character development, mystery, and psychological depth make the show distinctly compelling amongst other crime TV shows. In a nutshell, Criminal Minds seeks not only to entertain but also to explore the complicated matrix of the human mind. Its dedicated fan base, significant critical acclaim, and long-term presence in broadcasting schedule signify the series has fulfilled and surpassed that goal, etching its mark on the crime genre on TV.
Criminal Minds is a series categorized as a currently airing. Spanning 16 seasons with a total of 336 episodes, the show debuted on 2005. The series has earned a mostly positive reviews from both critics and viewers. The IMDb score stands at 8.1.
How to Watch Criminal Minds
How can I watch Criminal Minds online? Criminal Minds is available on CBS with seasons and full episodes. You can also watch Criminal Minds on demand at Paramount+, Amazon Prime, Apple TV Channels, Apple TV, Amazon, Microsoft Movies & TV online.
Cast
Joe Mantegna, Thomas Gibson, Paget Brewster, Shemar Moore, Matthew Gray Gubler, A.J. Cook, Kirsten Vangsness

Stream shows like Criminal Minds