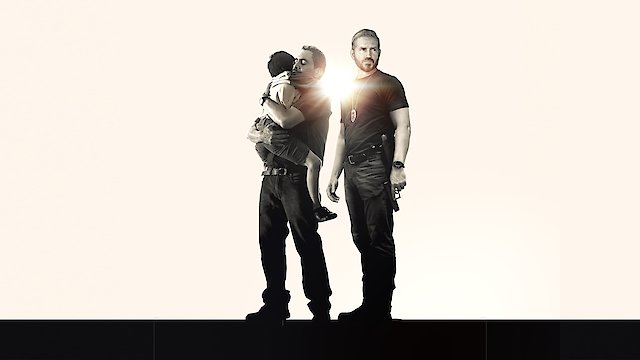 Where to Watch Sound of Freedom

Sound of Freedom is a gripping drama that was released in 2022 and stars renowned actors including Jim Caviezel, Mira Sorvino, and Kurt Fuller. Helmed by director Alejandro Monteverde, this unforgettable journey is based on true events that provide a vivid commentary on significant social issues. The film takes viewers through an astounding tale revolving around the protagonist, Tim Ballard, played by Jim Caviezel. He has been portrayed as a former government agent empowered by a deep sense of duty. The storyline unfolds beautifully, reflecting his transition from a government agent to a champion for helpless, trafficked children. Caviezel immerses himself in the character, delivering a riveting performance and giving life to the heroic persona of Ballard. Co-star Mira Sorvino plays the character of Kathy Ballard, the wife of Tim Ballard who stands by her husband through all trials and tribulations. Her support and encouragement significantly contribute to the success of Ballard's mission. Sorvino convincingly represents the emotional ache, fear, and courage of a woman whose family is put at risk due to her husband's noble but dangerous mission. Kurt Fuller plays a substantial role in the film, enriching it with his veteran acting skills. He brings a unique depth to his character, handling the emotional dynamics with finesse. His persuasive performance becomes a significant pillar of a story centered on humanity. The film's narrative is designed to evoke a balance of emotions that capture the harsh realities of child trafficking. Sound of Freedom is highly engaging and shows the struggle to maintain faith, hope, and determination in times of adversity. Moreover, Sound of Freedom synergizes a thrilling undercover operation with a potent tale of bravery and sacrifice. As Tim Ballard goes undercover into the murky world of child trafficking, he breaks multiple boundaries to rescue as many children as he can. He faces countless hurdles while building effective teams and methods to fight against this grave crime. The movie does a brilliant job of portraying this chilling reality without coming off as too overwhelming. Sound of Freedom excellently blends the emotional journeys of its characters with the intensity of the real-world issue it tackles. The director, Alejandro Monteverde, should be credited for his adeptness in balancing the narrative in a way that the problem of child trafficking is highlighted delicately yet powerfully, without overshadowing individual stories. This thrilling drama isn't just a heroic tale of one man's unwavering dedication and courage. It also sheds light on the untold stories of hundreds of innocent children courageously striving to break free from the clutches of their captors. The film is skillfully designed to draw attention to the alarming issue of international child trafficking while still maintaining the essence of a dramatic thriller that keeps audiences hooked till the end. The cinematography in Sound of Freedom is commendable, painting a vivid picture of the dangerous world the characters navigate while maintaining a photorealistic portrayal of the narrative. A gripping soundtrack complements the film's visual narrative, magnifying its emotional impact. Whether it's depicting the dark underbelly of human trafficking, capturing the raw emotions of its victims, or showcasing the relentless determination of its protagonist, Sound of Freedom achieves its goal on all fronts, making it a captivating and emotional watch. The movie is a beautiful combination of robust performances, effective storytelling, and a larger-than-life mission that aims to make the world a better place. In conclusion, Sound of Freedom is a compelling cinematic creation that presents an intriguing tale of resilience, courage, and love. It sheds light on an often-neglected social issue while gripping the viewer's attention with its masterful storytelling and dramatic performances. As a movie inspired by real-life events, Sound of Freedom leaves an enduring impact and is certain to stir conversations, urging its audience to reflect on the state of the world we live in today.
Sound of Freedom is a Action, Drama, Thriller movie released in 2023. It has a runtime of 135 min.. Critics and viewers have rated it moderate reviews, with an IMDb score of 7.8. It also holds a MetaScore of 43.
How to Watch Sound of Freedom
Where can I stream Sound of Freedom movie online? Sound of Freedom is available to watch and stream, buy on demand, download at Apple TV. Some platforms allow you to rent Sound of Freedom for a limited time or purchase the movie for downloading.


Director
Alejandro Monteverde
Stars
Jim Caviezel, Mira Sorvino, Kurt Fuller
Genres
Action, Drama, Thriller

Stream movies like Sound of Freedom
Also directed by Alejandro Monteverde
Also starring Jim Caviezel
Also starring Mira Sorvino
Watch movies on Apple TV+