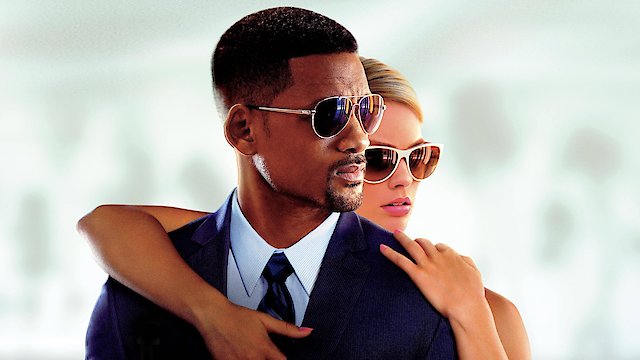 Where to Watch Focus

Focus is a sleek and stylishly executed 2015 American heist film starring box office stars Will Smith and Margot Robbie. Directed by Glenn Ficarra and John Requa, the filmmakers behind Crazy, Stupid, Love, this glossy neo-noir film delves into the world of high stakes con artistry, filled with intrigue, romance and deftly executed scams. In the film, Will Smith stars as Nicky Spurgeon, a seasoned and suave con artist plying his trade amid the high rollers and power brokers of the world. Smith's character is a third-generation con artist who, despite his slick exterior, wrestles with unresolved issues from his past. Smith brings his innate charm and aplomb to the role of Spurgeon, leading the audience through a labyrinth of twists and turns that keep them guessing until the very end. Margot Robbie, fresh from her breakout performance in The Wolf of Wall Street, plays the role of Jess, a novice grifter hoping to learn the craft from an accomplished master. Robbie's character is a complex blend of innocence and ambition, and her chemistry with Smith creates a magnetic attraction that forms the backbone of the film's narrative. While initially underestimating Jess, Nicky soon discovers that she is a fast-learner, determined to make her way to the top of this dangerous game. Rodrigo Santoro, known for his roles in 300 and Love Actually, brings in additional texture to the film. As wealthy racing team owner Garriga, who becomes embroiled in the complex schemes of Spurgeon and Jess, Santoro's performance adds another layer of depth to this sophisticated story of deception and desire. Set across a variety of glamorous locations, from the glitzy streets of New York to the sultry atmosphere of Buenos Aires, Focus provides a breathtaking backdrop for its intricate tale. Each location in the film is the setting for a series of elaborate cons and maneuvers, enhancing the visual and dramatic appeal of the story. The film also showcases a wealth of supporting characters, each of them adding to the rich tapestry of deception that constitutes the world of Focus. Adrian Martinez delivers a stand-out performance as Farhad, a member of Smith's team whose offbeat humor adds comic relief to the tension-packed plot. The narrative of Focus is one fueled by deception, double-crosses, and deeply buried secrets. Within this world, trust and true intentions are commodities that constantly fluctuate in value. The twisted allure of the con man's lifestyle is juxtaposed with its dangers and the inherent instability of a world built on falsehood. One of the standout aspects of Focus is its cinematography. Xavier Grobet's camera work imbues the film with a high gloss allure, matching the polished deception at the heart of the story. The vibrant color palette, swift camera movements and sweeping shots of exotic locales greatly enhance the overall viewing experience. Along with the visuals, the film's soundtrack, featuring a diverse range of artists and genres, creates a captivating auditory experience. The use of music in Focus is strategic and impactful, setting the tone for each scene and guiding the emotional arc of the narrative. Despite being rooted in the shady world of swindlers, Focus is far from being a simple crime movie. At its core, it is a story about relationships, their complexities, hardships, and the lengths one is willing to go to protect those they care for. The dynamic and complex relationship between Nikki and Jess forms the emotional heart of the film, creating a narrative that is as engrossing as it is unpredictable. Focus is a meticulous blend of romance, crime, and character-driven drama, showcasing thrilling high-stake heists coated with a generous layer of stunning visuals, sharp wit, and underpinned with an intricate love story. It serves as a highly entertaining exploration of the human capacity for deception, both towards others and oneself. Whether you're a fan of stylish crime capers or character-driven drama, you'll find much to enjoy in this riveting tale of love and larceny. From its charismatic leads to the engrossing narrative that keeps you second-guessing, Focus leaves an indelible impact, affirming its status one of the most stylish and smart crime films in recent years.
Focus is a Romance, Comedy, Crime movie released in 2015. It has a runtime of 104. Critics and viewers have rated it moderate reviews, with an IMDb score of 6.6. It also holds a MetaScore of 56.
How to Watch Focus
Where can I stream Focus movie online? Focus is available to watch and stream, buy on demand, download at Hulu Plus, Max, Amazon Prime, The Roku Channel, Apple TV, Amazon, Google Play, YouTube VOD, Vudu. Some platforms allow you to rent Focus for a limited time or purchase the movie for downloading.


Director
Glenn Ficarra, John Requa
Stars
Will Smith, Margot Robbie, Rodrigo Santoro
Genres
Romance, Comedy, Crime

Also starring Margot Robbie
Watch movies on Apple TV+