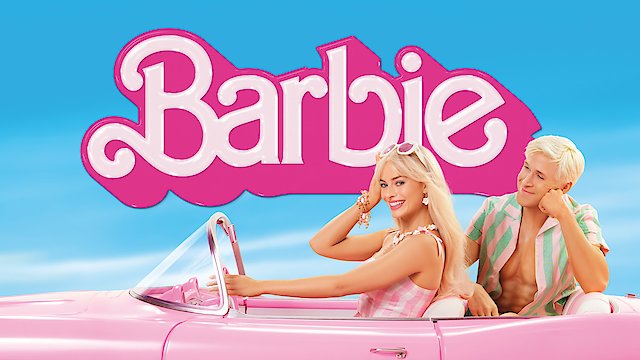 Where to Watch Barbie

Barbie is a new live-action comedy film based on the iconic Mattel toy line coming to theaters in 2023. Margot Robbie stars as the title character while Ryan Gosling plays Ken in the movie that offers a subversive satirical take on the world of Barbies. In the film, Barbie gets kicked out of Barbieland for failing to live up to the town's perfectionist expectations. She then arrives in the real world where being unique is celebrated. Barbie befriends other eccentric misfits on a journey of adventure and self-discovery. Robbie brings charm, wit and humanity to Barbie as she adjusts to a world without limits on beauty and fashion. Gosling shows off his comedic talents as the spoiled himbo Ken who is forced to adapt when all his Barbieland fame is taken away. The cast also includes comedians Kate McKinnon, Alexandra Shipp, America Ferrera, Simu Liu and Issa Rae in undisclosed roles likely playing various eccentric characters Barbie encounters. Given the level of talent involved, the film promises laugh out loud moments galore. Greta Gerwig directs and co-wrote the screenplay with Noah Baumbach, bringing her indie film edge to the mainstream project. The film subverts the "perfect plastic life" traditionally associated with Barbie. It's expected to offer an empowering message about embracing one's quirks and rejecting social pressures. Visually, the movie promises to deliver eye-popping set design and costuming to create the vivid alternate universes of Barbieland and the real world. Leaked set photos showed kitschy, campy clothes and cotton candy-colored architecture that evoke the tone of the Barbie brand. With its self-aware writing, phenomenal cast and funky aesthetic, Barbie the movie aims to flip the script on audiences' expectations. By poking satirical fun at Barbie's image, it has the potential to deliver a thoughtful message celebrating feminism, individuality and embracing who you are in a plastic-perfect world.
Barbie is a Comedy, Adventure, Fantasy movie released in 2023. It has a runtime of 114 min.. Critics and viewers have rated it moderate reviews, with an IMDb score of 7.4. It also holds a MetaScore of 80.
How to Watch Barbie
Where can I stream Barbie movie online? Barbie is available to watch and stream, buy on demand, download at Apple TV, Amazon, Google Play, Vudu. Some platforms allow you to rent Barbie for a limited time or purchase the movie for downloading.


Stars
Margot Robbie, Ryan Gosling
Genres
Comedy, Adventure, Fantasy

Stream movies like Barbie
Also starring Margot Robbie
Also starring Ryan Gosling
Watch movies on Apple TV+