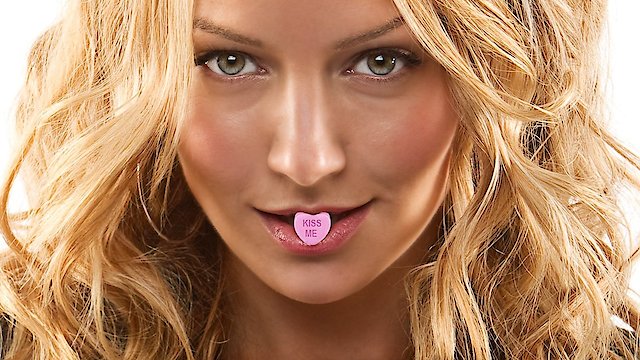 Where to Watch Love Bites
After a misunderstanding over banana bread, Jodi decides to move in with Charlie. "Matt" helped Annie get out of a bad date a couple weeks ago and can't stop thinking about her.
Watch Love Bites Season 1 Episode 8 Now
Colleen's nephew, Ben, is getting over a bad breakup and comes to house-sit while Colleen and Judd are away. When the fiery Marissa shows up, infuriated about her own love life, Ben gets a lesson in love that he wasn't expecting.
Watch Love Bites Season 1 Episode 7 Now
Bridget becomes embarrassed when her boyfriend Jeff discovers she has a "uniform" fetish. In an attempt to make her feel better, things actually get worse when he tries to pretend he has a fetish of his own.
Watch Love Bites Season 1 Episode 6 Now
Sam gets to finally meet his baseball hero; Judd and Colleen perform a sexorcism; Julia makes a difficult decision.
Watch Love Bites Season 1 Episode 5 Now
Judd persuades Colleen into trying some of the treats he purchased at a medical marijuana store, transforming their lazy Sunday into a fun day before they realize they're late for a family event.
Watch Love Bites Season 1 Episode 4 Now
Judd and a friend crash a party and find out some shocking news about it's host.
Watch Love Bites Season 1 Episode 3 Now
When Jodie bakes banana bread for her new love interest Charlie, the whole thing backfires and he tells her they should be "friends." Jodie is angry with his decision, but decides to be the best "friend" he ever had.
Watch Love Bites Season 1 Episode 2 Now
Annie Matopoulos is a young, single woman who has decided to be a surrogate for her sister. Envious of the attention that Annie receives while being pregnant, her friend Cassie pretends to be a virgin to entice a man.
Watch Love Bites Season 1 Episode 1 Now

Love Bites is an intriguing American television series that aired on NBC in 2011. This engaging hour-long comedy-drama series comprising one season with nine episodes is an authentic, mature, and witty study of love, romance, and the manifold aspects of human relationships. The series features a robust cast including Becki Newton from 'Ugly Betty', Greg Grunberg from 'Heroes' and Constance Zimmer from 'House of Cards' and 'Unreal'. Love Bites uniquely integrates multiple storylines in each episode that mirror the complexities and perplexities of real-life relationships and emotions. The show's title, Love Bites, symbolizes the bittersweet ups and downs that characterize the journey of love and life. The talented Becki Newton plays a central character, Annie Matopoulos, a vibrantly charming and ever-optimistic Manhattanite who's a virgin. She's a single gal in a city of couples, hopelessly in love with her engaged best friend Judd. However, instead of wallowing, she uses the complex situation as an opportunity to explore freedom, independence, and the often confusing relationships in her life. Newton's performance is compelling and believable, making Annie's character equally endearing and relatable. Greg Grunberg portrays Judd, Annie's best friend who is engaged to Colleen, depicted by the equally talented Constance Zimmer. Judd's character imparts a fascinating dimension to Love Bites, highlighting the trials and tribulations of impending marital bliss, love, fidelity, and friendship. Zimmer, as Colleen, infuses her role with grace and conviction, flawlessly demonstrating the myriad concerns, insecurities, and hopes a woman harbors on the cusp of tying the knot. A unique feature of the series is the diversified guest cast that alternates almost every episode. Each episode witnesses the introduction of new characters portrayed by notable artists, such as Jennifer Love Hewitt, Kyle Howard, and Krysten Ritter, who add their unique flavor through their individual storylines, gestures, and interactions. The show is presented in such a form that every episode can standalone yet when viewed as a series, they seamlessly blend into a bigger tapestry highlighting various facets of love and relationships. The audience is led through a kaleidoscope of experience where stories of heartbreak, lust, the onset of love, and the slow realization of deeper feelings are woven into each episode. The resulting narrative tapestry highlights the intricacies of dating and romance, marriage and divorce, and the myriad complexities of love and human relationships. Through its course, Love Bites aptly illustrates that love, indeed, can bite; however, it is the sweet pain we willingly endure for the sake of emotions that make us human. It captures the essence of modern relationships with a perfect blend of romance, comedy, and drama that essentially relates to real-world experiences. The series presents an entertaining panorama of realistic romantic relationships, the joys, the pitfalls, the challenges thereby, deconstructing the omnipresent notion of idealistic love, and embracing the beautiful imperfections of passionately flawed human bonds. Despite being set in the sophisticated urban landscape of modern Manhattan, the show manages to infuse a touch of universal appeal, making it relatable to a diverse global audience. Its unique narrative style, pithy dialogues, sensitive portrayal of emotions, amalgamated with a touch of light-hearted humor, makes the viewing experience immersive and thought-provoking. Love Bites is an ambitious endeavor which attempts to reveal the convoluted dynamics of love and life. It pushes the boundaries of the regular rom-com genre, fusing elements of enchanting love stories, poignant heartbreak, resolute friendships, devastating betrayals, and many relatable scenarios. Love Bites strike a chord with viewers by being candid, real, and unflinching in its portrayal of relationships, easily making the series a pleasurable viewing experience for fans and casual viewers alike. In conclusion, Love Bites is a heartwarming, introspective journey that invites us to laugh, relate, retrospect, cry, and, most importantly, to discover the captivating world of love and relationships through a fresh, insightful lens. Packed with drama, comedy, romance, and how they intersect in daily life, Love Bites offers a delectable slice of life with compelling characters, credible performances, and engaging narratives.
Love Bites is a series categorized as a canceled. Spanning 1 seasons with a total of 8 episodes, the show debuted on 2011. The series has earned a moderate reviews from both critics and viewers. The IMDb score stands at 7.4.
How to Watch Love Bites
How can I watch Love Bites online? Love Bites is available on NBC with seasons and full episodes. You can also watch Love Bites on demand at Apple TV, Google Play online.
Cast
Becki Newton, Greg Grunberg, Jordana Spiro, Constance Zimmer, Michelle Trachtenberg, Laura Prepon, Krista Allen, Moises Arias, Christopher Gorham, Jaime King, Matt Long, Donald Faison, Steve Howey, Ben Feldman, Spencer Locke, Joy Bryant, Steve Talley, Lindsay Price

Stream shows like Love Bites