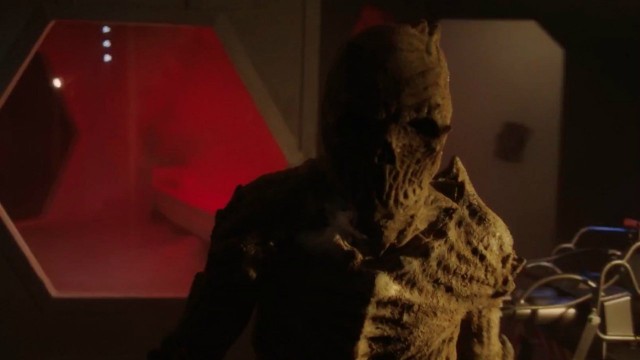 Where to Watch The Sandman

Directed by Peter Sullivan and premiered on the SyFy channel, The Sandman is a captivating fantasy horror film from 2017, starring a remarkable ensemble of actors including Haylie Duff, Tobin Bell, and Shaun Sipos. The movie combines a compelling story with excellent cinematic style and production, giving audiences a chilling yet entertaining experience. Haylie Duff, known for her roles in Napoleon Dynamite and Material Girls, plays the lead character, Claire. Claire is a protective aunt with a deeply embedded need to safeguard her young niece Madison, played by Shae Smolik. Duff's portrayal of Claire is heartfelt and compelling, blending complex emotional nuance with steely determination that adds depth to the movie storyline. Tobin Bell, who garnered fame from the hit-series the Saw franchise, steps into the role of Valentine, a mysterious yet well-meaning government operative. Known for his portrayals of characters with sinister undertones, Bell carries that complexity into his performance. Although his intentions initially seem altruistic, there's a mystery shrouding Bell's character that keeps audiences on their proverbial toes throughout the film. Shaun Sipos, known for his roles in Final Destination 2 and The Vampire Diaries, plays Wyatt, a former friend of Claire's, who re-enters her life at a crucial juncture. With charismatic suaveness masking an underlying grit, Sipos's Wyatt becomes a vital character in the unfolding drama. The plot of The Sandman revolves around Claire and Madison. After Madison's father's unsaid passing, Claire becomes her legal guardian, and the drama intensifies when Madison - who has always been a bit unusual - starts to demonstrate unnerving supernatural powers. These powers do not go unnoticed, drawing the attention of Valentine, the enigmatic government agent who is part of a secret department geared towards investigating paranormal activities. Madison possesses the chilling ability to give life to a creature made of, yes, sand - a being that when provoked, transforms into a terrifying entity known as The Sandman. As a sleep manifestation, this unstoppable, dream-crafted creature is brought to life spectacularly through the film's commendable use of special effects. The Sandman is terrifying, and its presence adds an additional layer of thrill to the movie. The Sandman proceeds with an escalating sense of suspense and horror, astutely intertwining the narratives of its central characters. As Claire attempts to grapple with the eerie reality of Madison's powers, Valentine's interest in the girl becomes increasingly apparent. Claire, along with Wyatt, is then plunged into a desperate struggle to keep Madison safe from those who seek to exploit her abilities while also battling the increasingly deadly manifestations of The Sandman. Peter Sullivan's direction creates a tense and atmospheric realm that blends elements of horror, suspense, and supernatural powers. The movie's unique storyline, coupled with the remarkable performances by Duff, Bell, and Sipos, creates an intriguing and thrilling narrative that will keep viewers on the edge of their seats. Filled with suspense, fear, and dramatic tension, The Sandman effectively accomplishes a refreshing and gripping addition to the horror genre. Simultaneously, The Sandman asks profound questions about power, protection, and the lengths one would go to keep their loved ones safe. It's a thrilling and heart-stopping supernatural horror movie that manages to maintain its suspense from start to finish with constant unpredictability. The Sandman does a great job in mastering the tense and eerie atmosphere throughout the film. The stellar lead performances, coupled with stunning special effects and a haunting musical score, adds intensity and depth to the overall cinematic experience. In conclusion, The Sandman is more than your average horror flick. It combines a unique supernatural premise with excellent performances, profound emotional themes, dynamic character development, and chilling horror elements. All of these aspects converge to create an thrilling and unforgettable cinematic experience. This film is a must-watch for any fan of the horror-fantasy genre, promising a compelling storyline that veers away from predictability. With this unconventional mix of elements, The Sandman is a refreshing gem in a field often marred by clichés.
The Sandman is a Horror, Suspense movie released in 2017. It has a runtime of 89 min.. Critics and viewers have rated it mostly poor reviews, with an IMDb score of 4.3..
How to Watch The Sandman
Where can I stream The Sandman movie online? The Sandman is available to watch and stream, buy on demand, download at Apple TV, Amazon, Google Play, YouTube VOD, Vudu. Some platforms allow you to rent The Sandman for a limited time or purchase the movie for downloading.

Stars
Haylie Duff, Tobin Bell, Shaun Sipos, Shae Smolik, Amanda Wyss, Ricco Ross, Jason-Shane Scott, Mick Ignis

Stream movies like The Sandman
Watch movies on Apple TV+
Also directed by Peter Sullivan
Also starring Haylie Duff